Home
/
Health & Science
Pandemic affects HIV treatment goal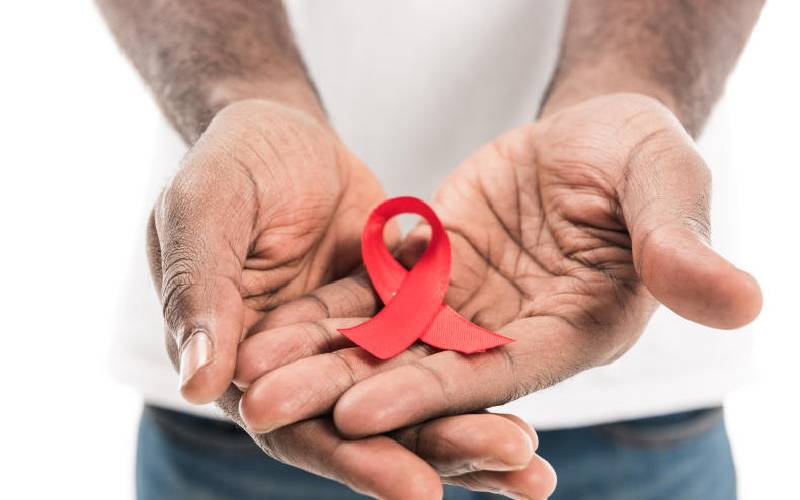 The 90-90-90 ambitious treatment target that Kenya had set in the fight against HIV by 2020 has been affected by Covid-19 pandemic.
In the plan, the country was to achieve 90 per cent people to know their HIV status, 90 per cent of those who know their status to be on anti-retroviral therapy (ART), and 90 per cent of those under retroviral therapy to be virally suppressed.
Upon achieving viral suppression, people with HIV are not likely to transmit the virus, and this was meant to control the rate of transmission coupled with other interventions such as prevention of mother to child infection.
Head of National Aids & STI Control Programme Catherine Ngugi said Covid-19 has hampered their ability to move around to test people. "Restricted movements and need for social distancing made it difficult for us to achieve some of the HIV testing campaigns that we had scheduled for 2020," said Ms Ngugi.
In a report to track the HIV progress indicators that was released yesterday, the National Aids Council reported that less than 10 counties have more than 90 per cent of people living with HIV who know their status. They are Makueni, Laikipia, Nairobi, Nyamira, Kakamega and Migori.
The low performing counties with less than 51 per cent people who know their HIV status are Marsabit, Wajir, Turkana, Narok, and Lamu.
When it comes to uptake of ART, only five counties have more than 90 per cent of HIV patients being on medication. They are Muranga, Nairobi, Bungoma, Busia and Homa Bay counties. The worst performing counties in the uptake of ART are Kericho, Nandi, Narok, Lamu, Wajir, Marsabit, Turkana, and Samburu.
The report shows 79 per cent of 1.5 million people living with HIV know their status, 78.9 per cent are on ART while 73 per cent of people on ART are virally suppressed.
The statistics also indicate that males are leading in ART uptake, but their viral suppression is low; at only 71 per cent.
"This might lead to an increased number of new infections and HIV related deaths in the near future," said the report.
Sociologists in the past have linked low viral suppression among men to stigma, and social behaviours such as alcoholism makes them not to adhere to medication.
Lack of adherence has been flagged by UNAids as a leading factor to low viral suppression globally.
Children aged below 14 scored even lower in the 90-90-90n plan. Only 63 per cent who tested positive knew their status. While 63.4 of children who knew their status were on ART and 54.0 on treatment were virally suppressed. This means children living with HIV have a greater chance of transmitting the virus compared to adults.
The council attributed the low figures to the fact that children's HIV management depends on adults around them, and some were not keenly following up on the same.
Generally, Kenya has made significant progress in reaching treatment coverage, with 78.9 per cent being on ART compared to 13 per cent a decade ago.
Still, there are concerns about the new infection rates, with the report saying 89 people get infected with HIV every day. While 317,919 people living with HIV are not on ART. Since 2012 to 2020, the country has recorded 57 per cent reduction in HIV related deaths, 94 per cent coverage of mother to child infection and 47 per cent decline in HIV incidences.
Related Topics