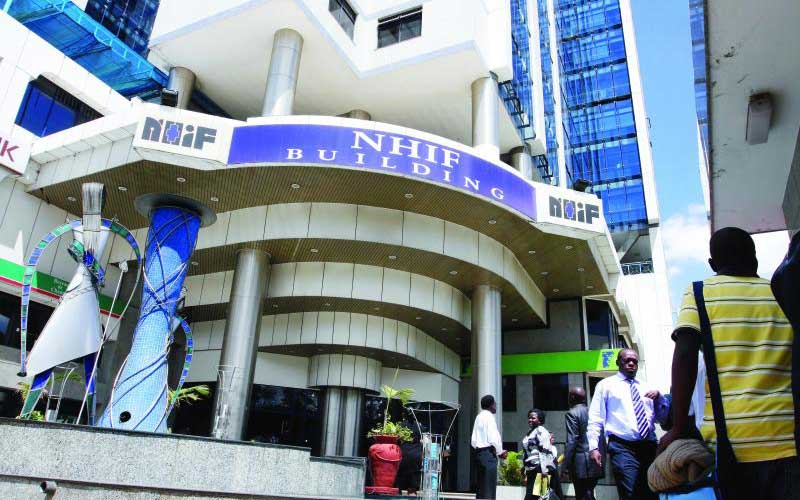 Kenyans have expressed fury on the National Insurance Hospital Funds (NHIF) new regulations, terming them punitive and anti-poor families.
They took to social networks to express their disappointment with the new regulations by the state corporation responsible for the health insurance to Kenyans.
In a memo dated January 7, the insurance provider announced a raft of changes which according to it, are aimed at punishing defaulters.
Below, a summary of the changes courtesy of KTN's health specialist Dr Mercy Korir.
• Waiting period to increase to three months in which time one is expected to have paid Sh6,000 upfront for the 12 months.
• 50 per cent penalty for each month defaulted/paid late, up to 11 months.
• If defaulted, you pay a one-year advance and wait 30 days before getting any benefits.
• Any default more than 12 months, refer to No.1. You are treated like a new entrant into the scheme.
• Maternity access – restricted to six months after card matures.
• Maternity and specialised services – six-month waiting period for dependents declared after initial registration. Newborns have to be declared within six months.
• 30 days waiting period for any additional dependants, or in case of a change of spouse for inpatient and outpatient services.
• Six-month waiting period for specialised services. In the case of defaulted payments, refer to point one and two.
• Maximum dependents – one spouse and five children - for the National Scheme.
• Health Insurance subsidy, Linda Mama, Elderly persons with severe disability and Inua Jamii programme exempt from those changes.
NHIF said the move would help attain the sustainable Universal Health Coverage (UHC) and enhance member retention but many have since differed.
Those opposed to the new regulations say the charges are exorbitant and that ordinary citizens will no longer be able to afford NHIF's health cover.
NHIF rates have become unrealistic, surely who will fight for the poor. People prefer to focus on bullshit trends and hashtags #MigunaReturns #ArrestMosesKuria #BBIinKisii yet important matters like NHIF reforms get swept under the bridge.
— Simon Wachiuri, HSC (@itsWachiuriS)
January 10, 2020
NHIF is not serving the intended purpose and to me, it's no longer useful to a simple Kenyan. Failure to pay for a year results in starting afresh; delayed payment results in a penalty.What........
— KabarakFinest001 (@KabarakFinest01)
January 10, 2020
Starehe MP Charles Njagua in a tweet said the NHIF changes will make it difficult for poor Kenyans to access quality healthcare services.
"Arbitrary changes to NHIF rules will affect these Kenyans and their families. The changes are unacceptable because they will limit access to healthcare services among poor families," he said.
Dr Mercy Korir told Standard Digital that it will be hard for NHIF to sustain UHC and attract new members into the scheme.
"One is supposed to pay up-front for a one-year cover in three months (during the waiting period) at Sh6,000 in premium. There are people who were used to paying Sh500 per month and now they have to pay Sh2,000 monthly. How can they afford that?" she said.
NHIF has also imposed a 50 per cent penalty for monthly failure to pay for the insurance cover.
"If you default for one month, there will be an additional Sh250 meaning you will be paying Sh750 monthly. If you default for more than 12 months then you start afresh to the three months waiting period," said Dr Korir.
According to the medic, the new regulations are not friendly to the ordinary Kenyan.
"Fifty per cent of Kenyans live under Sh100 a day, how will they meet these conditions?"
For the said reasons, Dr Korir thinks that it will be hard for NHIF to attract more members or retain those currently in the scheme.
In its 2018 report, NHIF said it had 7.7 million members.
According to Dr Korir, if still keen on realising Universal Health Care, the government should come up with leeway for low-income earners who may not afford to make the same contribution as those in regular employment.
To ensure sustainability, she said the government should come up with a way that will ensure that NHIF's funds end up in public hospitals.
"Sustaining the scheme will be difficult since most of the funds end up in private facilities hence improving healthcare will be an uphill task for the government," said Dr Korir.
Related Topics