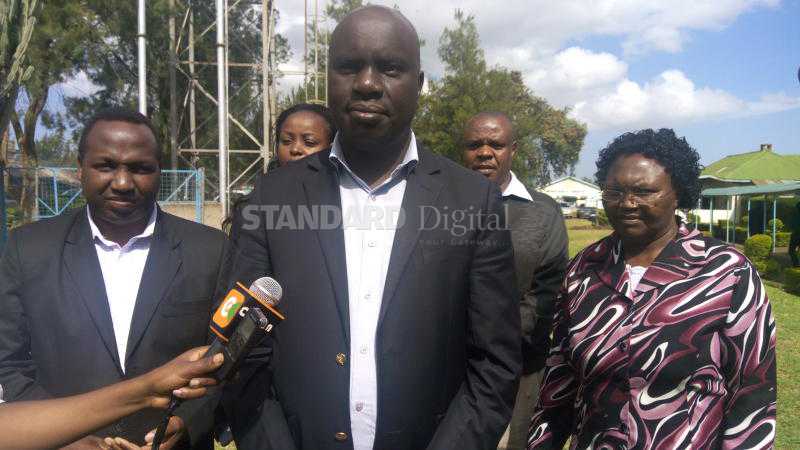 A five-year-old boy is suspected to have died of swine flu in Nanyuki, Laikipia County.
The county's acting chief officer of health, Donald Mogoi, said two other people had tested positive for the H1N1 virus and were admitted to hospital.
The child died at Nanyuki Cottage Hospital last week.
On Wednesday last week, Dr Mogoi said samples from the patients were taken to the National Public Health Laboratory for analysis.
"The analysis was done and the results showed that two of the samples sent were positive for the H1N1 prototype 9 virus," he said.
The doctor said many people had visited the hospital with symptoms of the virus.
The boy, according to his father, spent three days in hospital after he was admitted on Febraury 25.
His temperature remained high. His father was planning to transfer him to the Kenya Defence Forces Memorial Hospital in Nairobi but he died.
General body weakness
Some of the signs of H1N1 infection are a dry cough, sore throat, high fever, red eyes, and general body weakness.
Mogoi said the respiratory tract system infection was spread through the air and the current cold weather in the region could accelerate its spread.
Mogoi instructed private and public health facilities in Nanyuki to identify patients with symptoms of the flu and have them examined.
"Majority of the patients with these signs could possibly be having the disease and we have prepared our facilities with drugs," said Mogoi.
The disease affects people of all ages but, according to Mogoi, it is more severe among children and the elderly and those with low immunity.
Mogoi said about 16 cases with similar signs were handled at Nanyuki hospitals on a daily basis.
"We are advising the public to observe coughing etiquette and general body hygiene. The disease can also spread through body contact," said the officer.
Mogoi said public officers would go round schools and other institutions to enlighten people in an effort to stop the spread of the disease.
Florence Makena was among the parents who flocked to the Nanyuki Teaching and Referral Hospital to have their children examined after they developed dry coughs and high fever.
Children examined
Her three-year-old daughter showed the signs from Friday last week.
"She has been vomiting, coughing, has high fever and she has not been eating, so I took her to Timau health centre but I was told she did not have malaria," said Makena.
Evelyne Obong'o, a clinical officer who was attending to the children, said some of them had high temperatures of up to 40 degrees, against the normal 27 degrees.
Related Topics