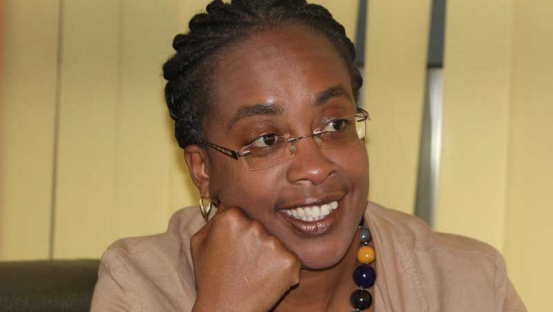 Grace Moraa, 25, recalls the first time she took slimming pills. She had gone into a cosmetic shop in Nairobi to buy lipstick, but ended up leaving with a more promising product. — slimming pills. The brand name was Magilim.
Inside were 60 capsules packaged in a loosely sealed bottle, with a promise to make her drop more than 10 kilos in a month. Having struggled with weight gain for years, Moraa was elated. Her weight was 98 kilos, and the attendants assured her with just three bottles, she can get to her dream digits: 60 kilos in less than three months. The price was Sh2,000.
"He told me to take two in the morning, see how my body reacts and then take another pair if didn't have side effects," says Moraa.
When she took the first two pills, she got stomach cramps, extreme nausea and dizziness. She went back to the shop butwas told those were normal side effects. She had only used the pills for two days when the worst happened. Moraa, a social health worker was on assignment when a wave of dizziness and hot flashes hit. She sipped water and immediately threw up. "I thought I was going to die," she says.
She went home and hoped things will be fine. It took several hours before the symptoms slowly waned, leaving her with a feeling of self-loathing and regret. She however says when she finally got the courage to open up to her friends, most of them admitted having used different brands of pills.
"At the end of it, you want to be slim. That is all that matters. A lot of people I know use them," says Moraa.
That mantra, it seems, is what has fuelled the influx of weight loss paraphernalia in the market. A spot check by Saturday Standard in beauty shops around the Central Business District showed racks of products promising to accelerate weight loss. Some of the products had Chinese inscriptions.
"People who supply us and those who use say one should take between 8 and 12 pills per day for best results," said a chemist attendant who requested not to be named.
Who is to blame?
He revealed they get their shipment from Eastleigh and River Road, with most of their supplies coming from China and Thailand. Medics are now raising concerns on the availability of unprescribed medication.
Dr Jacqueline Kitulu, national chairperson of Kenya Medical Association says the reality that one can walk into a shop and buy medication is alarming.
"Before someone gets medication, the patients should be tested, and ingredients must be listed so that the consumer knows what is getting into their body," she says. Kitulu says one of the biggest hurdle they face as a profession is dealing with self-medicating patients.
"You should not take any form of medication without getting a proper diagnosis. Even if it is common cold," she says. Patricia Wairimu in Eldoret told Saturday Standard on phone that she started experimenting with diet pills when she was barely 19. At 70kgs, she felt she was too big. Thus began her journey for a solution that led her to her uncle's cabinet where she got a bottle of slimming pills. Pendulum swing of moods and suppressed appetite were some of the side effects she endured. The allure of 'a perfect body' however kept her going.
In a few weeks, she had an empty bottle and pain.
"I don't know what they put in those things, but the feeling you get is not good," she says.
The regulators of quality Kenya Bureau of Standards (KEBS) say approval of medication is outside their mandate. They throw the responsibility solely on Pharmacy and Poison Board (PPB).
"Any complaint on the pills should be directed at the relevant agency mandated to regulate pharmaceutical drugs," said the communication manager Patricia Kimathi. Even though KEBS admits they are responsible for controlling language used on products sold in the country, the team found different slimming pills packaged in Chinese.
KEBS said they are in discussion with PPB to jointly inspect some of the products under KEBS PVOC (Pre export verification of conformity) programme.
"KEBS and PPB agreed to place all medical devices under this program effective September 1,2017," says Kimathi.
PPB said they were not in a position to respond on why there is an influx of drugs at the moment, but will issue clarification once they do their investigations.
Related Topics