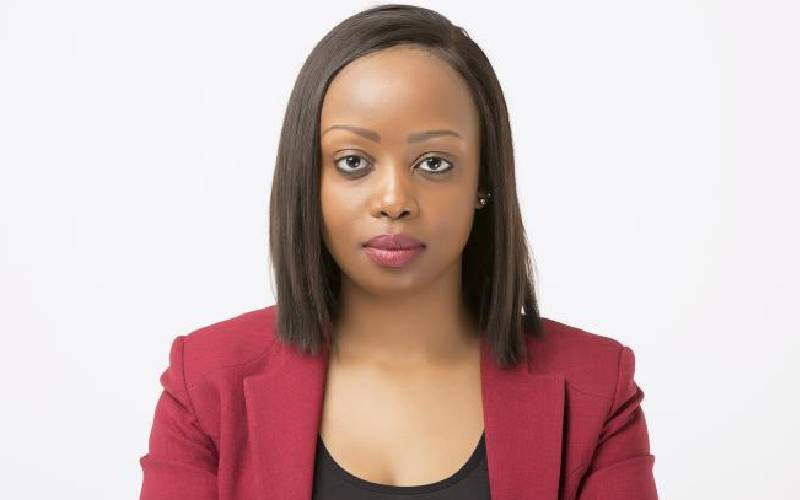 In most residential areas of Nairobi, you are bound to find a group of women seated outside an apartment complex or residential estate, waiting for clients. No, I am not talking about one of the oldest professions, I am referring to house helps or even better yet, "mama fua" as some people call the woman you can hire for a few hours to do laundry and other house chores.
The other day, walking past one such group of women, I was reminded of a lady I met in a mental facility a few years back. The lady, I shall call her Mercy, had been admitted following an attempt on her own life. When I sat down to speak to her, she was quite coherent and would tell the tale of how 'she was not dead, but she wasn't living either'.
Mercy had been diagnosed with an obstetric fistula a few years back.
During a complicated vaginal delivery, a woman can get an injury while pushing out the baby. This can leave her with a fistula. This is an abnormal opening between a woman's genital tract and her urinary tract or rectum which is often caused by obstructed labour. Obstructed labour also is a leading cause of death among women while giving birth.
In Mercy's case, she survived but she lost her baby and was left with an opening where faeces would leak out. She had been a 'mama fua' and it became impossible to not only sit with the group of women awaiting a client, but no one would offer her a job as the stench could be smelt from a distance.
Mercy speaks of the first months she spent mourning the loss of her baby, after spending hours in labour at home. Her sister had a successful home delivery and she had thought she would give it a try -- a decision she says she regrets. She was only rushed to hospital at the eleventh hour and the midwife she found did her best.
She says the loss of her baby was just the beginning of a mental breakdown and the first attempt on her life. She doesn't remember how long it took for her to try to seek medical attention, but she recalls that she wasn't able to raise the funds for the surgical intervention needed.
Later, a good Samaritan paid for her operation and her obstetric fistula was repaired. But as she could no longer get a job in the city, she opted to relocate to her rural village to live with her sister.
I vividly recall Mercy's facial expression as she spoke of the mental anguish of seeing her sister with a child, having lost her own and the subsequent spiral down to her wanting to take her own life for the second time. That's how she found herself in the mental facility.
I thought of Mercy this past week, as we celebrated Mental Health Awareness Month. I thought of women who live with obstetric fistulas and the support system they require.
Related Topics