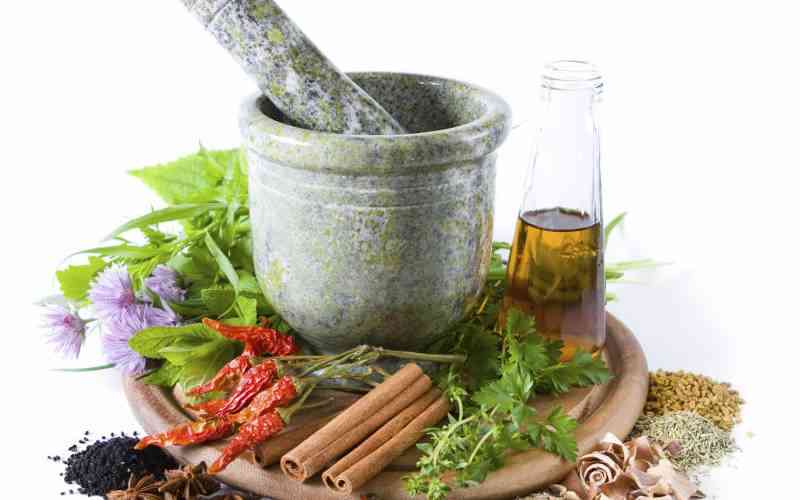 When 28-year-old Irene Wanjiru, was expecting her firstborn son, her mind was on having a safe delivery and a healthy baby. However, once her son was born, her joy soon turned into frustration as she struggled to develop a sufficient supply of breast milk for her baby.
Through research, she discovered the condition was medically known as mammary hypoplasia. After searching the internet for organic products that would boost her milk production, she came across a recipe for lactation cookies.
"I started baking lactation cookies and I would use the products on myself. I would pay attention to which ingredient to include or eliminate on my next trial until I got results," she says adding lactation cookies are baked using organic products such as oat, butter and herbs and her key ingredient is brewers yeast.
The National Health survey conducted in 2001 by the Australian Bureau of Statistics revealed that the most common cause of discontinuation of breastfeeding among 30 percent of new mothers was inadequate milk supply, followed by feeling it was time to stop breastfeeding at 23 per cent, breastfeeding problems such as cracked nipples at 10 percent and having to return to work at 8 per cent.
It also states that 5 per cent of new mothers suffer from insufficient breast milk which is commonly caused by a lack of enough hormones that help in the production of milk.
The hormones include oestrogen, prolactin, progesterone, oxytocin, growth hormones, glucocorticoids and insulin.
According to Alice Njeri Githinji a private nutrition consultant, there are various causes of mammary hypoplasia, some of which can be managed through nutrition.
"Many organic products are believed to increase milk supply as they stimulate mammary growth and provide hormonal support," she says. She adds that oats, for example, have important nutrients for breastfeeding women and babies as such as fiber, iron, magnesium and zinc.
She adds that brewer's yeast is full of vitamins and minerals including selenium, chromium, potassium, iron, zinc, magnesium, thiamine B1, Riboflavin B2, Niacin B3, pantothenic acid B5, Pyridoxine B6, biotin B7, and folic acid B9.
Traditionally, there are foods that have been known to boost production of milk in lactating mothers. Many mothers swear by foods such as black beans (njahe), fermented uji or milk (mursik) and even matoke (plantains).
And with a simple Internet search you will find millions of websites and social media posts recommending various foods and organic products that are said to help lactating mothers produce more milk. And with the current shortage of formula milk, the Internet is buzzing with activity around the topic.
According to the World Health Organisation, there are simple principles of maintaining and increasing breast milk production; the first week of lactation is important for establishing an adequate milk supply, within 60 minutes of birth infants take 0-5ml of colostrum and for the first two days, before secretion activation, the intake of colostrum is 37-169ml per day.
The question is, are there really other proven ways of boosting milk production in humans and are certain foods and organic products among them? While there is no research on these specifically, some herbs contain galactagogues which may promote lactation.
According to a study published in the International Journal of Environmental Research and Public Health, galactagogues are a group of substances or medicines either proven or believed to aid lactation during initiation and maintenance stages, thereby increasing human breast milk supply.
Galactagogues contain synthetic or plant molecules used to induce and increase milk production. They act in mediating complex processes involving interactions between physical and physiological factors like hormones such as prolactin.
Some galactagogues are available in the form of conventional medicines or herbal origins. The study lists two conventional ones commonly used in clinical practice; metoclopramide and domperidone. It also lists herbal medicines believed to aid lactation as fenugreek, blessed thistle, milk thistle, goat's rue, marshmallow, fennel, torbangun, nettle and black seed.
In the study of 18 participants who were users of herbal galactagogues, most of the participants 'perceived' or 'observed' that these galactagogues were effective in promoting breastfeeding adequacy.
"However, despite the long history of use, there are currently limited efficacy and safety data with regard to the use of herbal galactagogues during breastfeeding," reads the report.
"This study has highlighted the importance of considering the potential psychological benefits of using herbal galactagogues and how this translates into breastfeeding adequacy," the report reads.
Related Topics