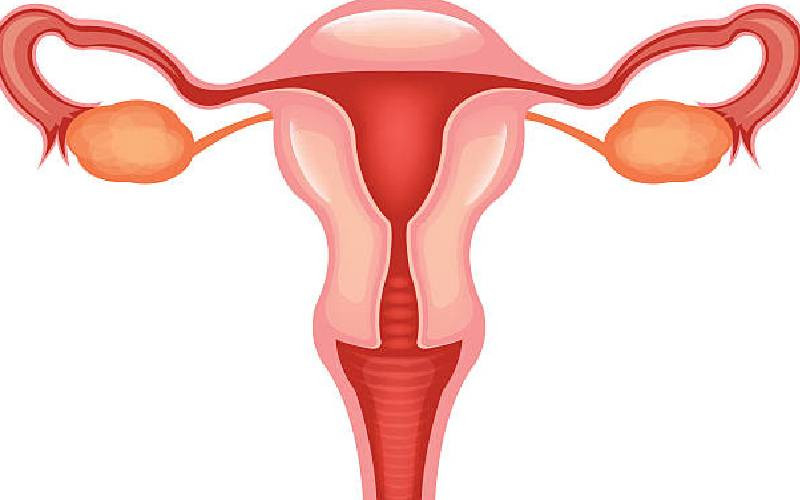 Hysterectomy is associated with long term health risks to women.
The findings of a study published in American medical journal Menopause shows that women whose uteruses are removed have increased risk of several cardiovascular diseases and metabolic conditions, even when both ovaries are conserved.
The process of removing uterus is called hysterectomy. American researchers from of the University of California identified 5,320 women aged over 18 years who had had a hysterectomy without removal of the ovaries for benign disease such as fibroids. The study was done in 2018 and 2020 and was led by lead researcher Dr. Shannon Laughlin Tommaso.
The study controlled for prior cardiovascular and metabolic conditions prior to surgery and looked only for new onset of disease after hysterectomy. "We found that women who had a hysterectomy without ovary removal had a 20 per cent increased risk in lipid abnormalities, a 16 per cent risk of high blood pressure, 18 per cent increased risk of obesity and a 35 per cent increased risk of coronary artery disease", says Dr. Tommaso.
Furthermore, notes Dr. Tommaso women under the age of 35 had a five-fold increased risk of congestive heart failure and a three-fold increased risk of artery disease. A gynaecologist/obstetrician Dr. Charles Wanyonyi explains that hysterectomy is the second most common gynaecologic surgery, mostly done for benign reasons.
It is the surgical removal of uterus and may also involve removal of cervix, ovaries, fallopian tubes and other surrounding strictures. It may be total or partial.
Dr. Wanyonyi says it takes between six to eight weeks for a full recovery after having abdominal hysterectomy. Recovery time is said to be shorter after vaginal laparoscopy hysterectomy. Those who have undergone this procedure/process are advised to rest as much as possible and not to lift heavy objects. This, he observes, because physicians believe that this surgery has minimal long-term risks.
"With the results of this study, we encourage people/women to consider non-surgical alternative therapies for fibroids, endometriosis and prolapse, which are leading causes of hysterectomy", says Dr. Tommaso.
Experts say the exercise can lead to loss of weight and once you have undergone this process you should stop smoking and ensure your medical conditions are well controlled.
According to Wanyonyi, reasons for hysterectomy are due to heavy periods, pelvis pain and unsuccessful treated pelvis inflammatory diseases.
Related Topics