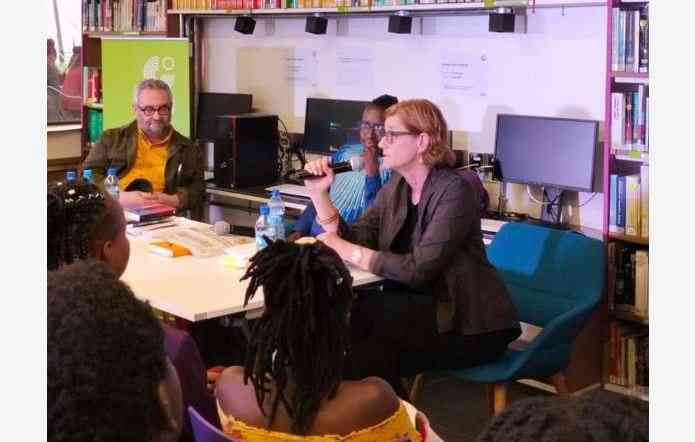 Last Wednesday, over 100 writers, poets and creatives spent the evening at Goethe-Institute Nairobi, in a writers' workshop.
The workshop was conducted by Mikhail Iossel, a professor of English at Concordia University Montreal and Erika Schickel, a best-selling memoirist from the United States and hosted by Tony Mochama.
Erika and Professor Mikhail both guided the writers on the craft of writing.
While the Kenyan literary scene is experiencing a boom in poetry and prose writing workshops or masterclasses, the quality of the output of Kenyan writing is yet to reflect at global level. Here most global awards are won, deservedly, by our Nigerian cousins - although, admittedly, we have our random flashes of brilliance.
Such a workshop not only serves to improve craft, but it tries to bridge the gap between Kenyan writing and the world as a possible (and conquerable) audience for these Kenyan writers, especially because both the instructors and the host have quite decorated reputation in international writing.
To close the evening, the audience was allowed time to read and perform their works. A session that saw both new and established writers like Adipo Sidang' (Parliament of Owls), Eudia Kamonjo (Black Nights, Steamy Coffee), Dorphan, Slim Shaka, Jiwiji, Jacob Oketch, Steven Derwent Partington, Alex Nderitu, and many others perform their pieces.
Professor Mikhail is not a stranger to the Kenyan literary scene. Writers who wrote around the era of Binyavanga Wainaina and Kwani? are quite familiar with Prof. Iossel who ran a program called Summer Literary Seminars (SLS)..
SLS took writers for retreats in St. Petersburg, Russia, Montreal, Canada, and even Georgia (the Eurasian country, not the American state).
In the post-Binyavanga era, Professor Mikhail founded a new space called International Literary Seminars(ILS) after the COVID-19 pandemic, which for the first time was hosted in Kenya in Nairobi and Lamu last year.
Professor Mikhail, who immigrated to the United States from the former USSR, has published a number of books including Every Hunter Wants to Know, Notes from Cyberground: Trumpland and My Old Soviet Feeling.
Erika Schikel, on the other hand, is the author of You're Not the Boss of Me: Adventures of a Modern Mom and best-selling memoir The Big Hurt.
Related Topics