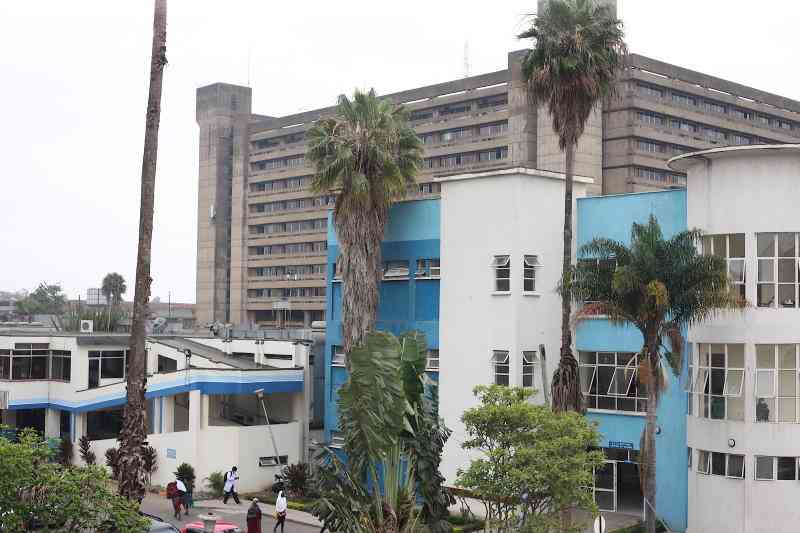 The Kenyatta National Hospital (KNH) announced that it successfully separated conjoined twins, in a 15-hour surgery that began on Sunday, February 5.
A team of medical experts led by KNH Chief Executive Dr Evanson Kamuri said the pair, four-month-old male twins were joined at the abdomen and chest.
"Our highly specialised team overcame the complications of the surgery including the holes in the twin's hearts, a shared liver, and two hearts in one cavity," KNH said in a statement.
Pediatric surgeon Dr Joel Lessan said the twins were sharing a liver, with two hearts enclosed in one chamber.
"One had multiple holes in the heart, and the other had abnormal blood vessels emerging from his heart. We were separating two kids who had abnormalities in the heart," said Dr Lessan.
It took a multi-disciplinary team of 38 specialists, including twenty-five consultant surgeons from KNH and the University of Nairobi to make the procedure a success.
The hospital's CEO Dr Kamuri said the twins would remain in the intensive care unit for monitoring, though he did not disclose when they would be discharged.
He hopes the medical experts can also extend such complicated surgeries to counties.
In November 2016, a medical team from KNH and the University of Nairobi also successfully separated conjoined twins, who were born joined at the sacral region of the lower spinal cord. The surgery lasted 23 hours.
Related Topics