Home
/
Health & Science
Covid-19 takes highest toll on the elderly as positivity rate rises
Health & ScienceBy Mactilda Mbenywe | Tue,Jan 04 2022 00:00:00 UTC | 2 min read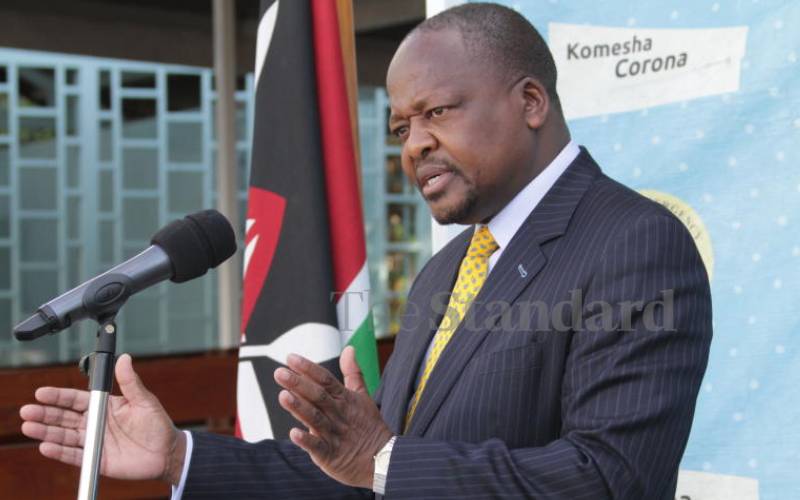 The Health Ministry is still reporting high rates of fatalities from Covid-19 among the elderly compared to other age groups.
As the death toll rises, the elderly and those with underlying conditions have been classified as most vulnerable.
Yesterday, in an update on Covid-19 and response measures, 10 patients were reported to have succumbed to the disease. Seven of them were aged above 60. This pushed cumulative fatalities to 5,394.
Since the onset of the pandemic, cumulative deaths by age are as follows: 0-nine years (59), 10-19 years (39), 20-29 years (145), 30-39 years (391), 40-49 years (627), 50-59 years (1,003), 60 years and above (3,130).
According to World Health Organisation, older people and those with underlying medical conditions like cardiovascular disease, diabetes, chronic respiratory disease or cancer are more likely to develop serious illnesses.
However, the agency noted that anyone can get sick with Covid-19 and become seriously ill or die at any age.
While elderly individuals are by no means defenseless against viruses, they often do not respond efficiently to new or even previously encountered agents.
Yesterday 1,223 people, from a sample size of 4,003, tested positive for the disease.
The positivity rate stands at 30.6 per cent. From the cases, 1,132 are Kenyans while 91 are foreigners, with 647 being female and 576 male.
The youngest is a seven-month-old child, while the oldest is 101 years.
Total confirmed positive cases now stand at 299,732 and cumulative tests so far conducted stand at 3,046,316.
In terms of county distribution; Nairobi was leading with 611, Taita Taveta 103, Siaya 77, Kiambu 65, Migori 38, Bungoma 30.
The Ministry of Health reported that 2,436 patients recovered from the disease, 2,335 from the Home-Based Isolation and Care programme and 101 from various health facilities across the country.
As of January 2, a total 10,134,012 vaccines had been administered countrywide.
Of these, 5,876,825 were partially vaccinated while those fully vaccinated were 4,222,839. Another 21,130 are doses administered to those between 15 to 18 years, while 13,218 are booster doses.
The uptake of the second dose among those who received their first was at 55.8 per cent. The proportion of adults fully vaccinated was 15.5 per cent.
Related Topics