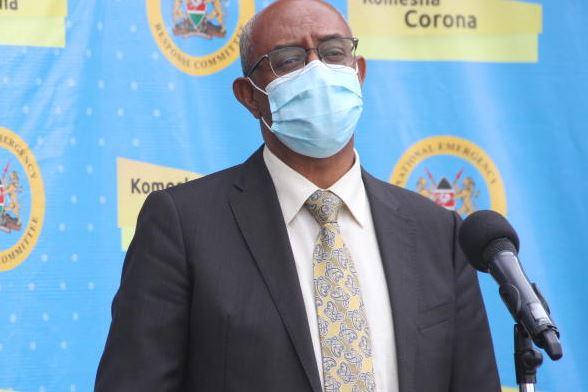 If you are struggling with mental health issues, you can call hotline number 1199 and seek help.
This is a 24-hour counseling service that the Government and Health Ministry has put up to lessen the burden that the coronavirus has bore.
The Ministry is prioritising mental health of Kenyans as it continues to come up with measures to curb the fast spread of the coronavirus.
Briefing on the status of Covid-19 in the country, Health CAS Dr Rashid Aman (pictured) said mental health is proving to have a bearing during this pandemic, seeing as it has created anxiety and anguish, mostly to the vulnerable.
Those in quarantine facilities, hospitals and high-risk vulnerable groups are being encouraged to take advantage of the services.
"Supporting mental health remains one of the government's highest priorities. The Ministry of Health and partners are continuing to take action to help Kenyans whose mental health and well-being is being affected by the pandemic," CAS Dr Aman said.
The Health CAS was announcing the latest coronavirus cases, in which another 104 people have tested positive.
The national tally is now 4,478.
The Ministry says it tested 2,820 samples in the last 24 hours. The total number of samples tested so far is 136,361.
It has also discharged 36 patients, which brings recoveries to 1,586.
Two more people have succumbed to the disease, raising the death toll to 121.
All new cases are Kenyans, with 76 being male and 28 female.
Cases per county are as follows;
Nairobi- 60
Mombasa- 33
Kilifi- 5
Busia- 3
Kajiado- 2 and
Taita Taveta- 1