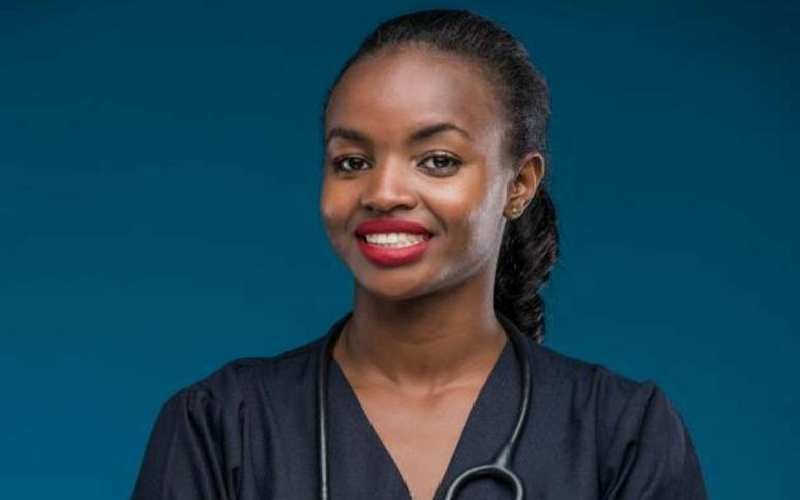 In the recent months, Kenya like the rest of the world, has been forced to put up measures to contain the spread of Covid-19 among its population. These measures however are causing more harm than good by compromising regular healthcare services, which have become the unforeseen collateral damage.
Kenya, which is one of the 21 countries with a very high ratio of maternal deaths according to the UN, might reverse the gains made in the recent past, if the raw Ministry of Health's DHIS data seen by My Health of the period of the coronavirus containment measures is anything to go by.
More home births
Hospital visits have declined by almost 25 per cent, and in turn maternal and child health indices like antenatal clinic visits and hospital deliveries are on the decline, triggering an increase of the number of still births recorded in the first quarter of the year.
Anne (not her real name), from Mathare North, was filled with joy and eagerly prepared to welcome her first-born baby.
The 25-year-old labour lasted for two days. When it was unbearable, she notified her neighbours who helped her deliver at home.
However, the baby looked distressed and was pronounced dead hours later.
Anne is only one among many women living with the scar of losing a baby.
In April alone, 1,021 fresh stillbirths were recorded, an increase compared to 893 in April last year. March had the highest figure at 1,330, numbers that are feared might increase, reversing the gains made in reducing maternal and child morbidity and mortality.
Some of the women fear accessing hospitals or being caught up in the presidential dusk to dawn curfew.
Mercy Cherotich survived death by a whisker after excessive bleeding following home delivery.
"I could not get a vehicle to hospital. I was happy to have a normal delivery, but it took me almost six hours to stop bleeding, that left me so weak," recalls Ms Cherotich.
The 27-year-old from Barut, Nakuru Town West, went into labour and delivered with the help of her mother-in-law.
Six hours after birth, she was taken to Nairobi Women's Hospital, Nakuru branch where the bleeding was managed.
Post-partum haemorrhage is one of the obstetric complications leading causes of maternal death. In the period since Covid-19 containment measures were instituted, have been on the increase.
Vaccinations affected
Even after a safe home delivery, some mothers are still reluctant to take their babies for the initial hospital assessment and vaccination for fear that they might contract the virus en route or in the hospital.
Janet Lekachuma from Ilng'arua village in Baringo South was reluctant to do so until a community health volunteer at Marigat convinced her to do so.
"Though I had been attending ante-natal clinics, I had fear of being infected with coronavirus at the hospital. I did not trust anybody and feared for the safety of my baby," said the mother.
Due to such home deliveries, hospital deliveries have reduced, in some places like the Rift Valley Provincial General Hospital it has reduced by at least 25 per cent, to 30 per day from the previous 50 to 60.
"There is fear that some women are delivering at home, an issue that may result into complications, for example we may end up having eclampsia, and children might develop cerebral palsy," the doctor in charge Dr Joseph Mburu said.
According to Dr Sylvan Juma, a gynecologist, about 18 women have so far died out of pregnancy-related conditions during this Covid-19 pandemic in one hospital in the country.
"Some of the causative factors are issues that could be resolved but due to a strained work force and limited access to important commodities like shortages of blood in a hospital have led to such occurrences," says Dr. Juma.
During the first week of the introduction of curfews in the country a number of cases were raised of Kenyans failing to access medical services due to fear of police wrath.
Antenatal care has also been highly affected during Covid-19 pandemic with many women now shying away from the health facilities.
"This is a medical crisis because it is an indicator of the health system. It is important to increase quality of healthcare and create more awareness among the community," says Dr Boaz Otieno of Kisumu County.
This is replicated countrywide.
Surgeries hampered
But, it is not only mothers who are collateral damage of the coronavirus containment measures. Patients seeking non-emergency surgeries are also living in agony following a directive by the Ministry of Health to hospitals to halt these surgeries, as preparedness measure for the Covid-19 pandemic.
Arnold Otieno 7, has a scrotal hernia that risks not just his intestines but testes too should it become strangulated. His mother Roselyn took him to Nakuru Level Five hospital in mid May, but was turned away.
"My son does not have peace. He spends nights crying due to pain," says the mother, adding that she does not have money to take him to a private hospital.
Attendance in clinics such as dental, ENT, among others has dropped significantly by more than half. This has seen a consequent decline in the number of minor or major surgeries being done, either due to the directive or missed diagnoses from patients not attending the clinics.
Hospitals have now seen a marginal increase in the number of emergency surgeries being done, which some doctors attribute to some of the cold surgical cases that could have been done electively becoming emergencies.
"It is only doctors who determine if a case is an emergency, or not. Until we receive a directive form the Ministry, we shall only handle emergencies," said Dr Mburu.
Related Topics