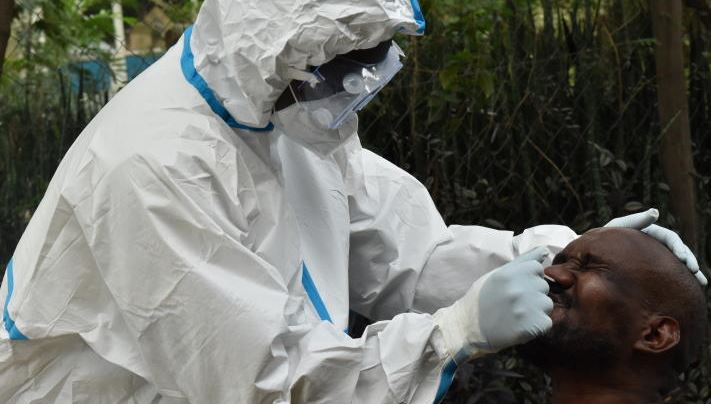 Community infection of Covid-19 could be aggravated by a new trend of Kenyans giving wrong contact details during mass testing.
The Ministry of Health yesterday raised concern over individuals who give wrong details during the targeted mass testing, making it a challenge to trace them once the results are out.
Health Chief Administrative Secretary Rashid Aman (above), while issuing the daily updates of the disease where 22 new cases were reported yesterday, described this trend a serious impediment to government efforts to combat the disease.
"The consequences could be disastrous. By acting like this, these people are exposing others to the risk of contracting the virus," he said.
Aman said some of those who had their samples taken, issued wrong phone numbers, and when they were called to be informed of their results, the caller indicated that it was a wrong number.
He said while those going for testing have more than just the phone number, and can still be traced, the government is keen not to term them as criminal acts.
"Of course we do not want to make this seem like a criminal issue and hunt them down, but we are appealing to them to give the correct details," he said. "Please do so, so that the necessary treatment can be administered."
The CAS said the government is catering for treating the disease, hence there should be no reason for someone to be afraid of the cost implications that come with being diagnosed with the disease.
"I wish to remind our people that the government shall meet the cost of treatment and quarantine," he said. Of the 22 cases reported yesterday, Nairobi had 10 while Mombasa had nine.
There was one case each in Kwale, Nakuru and Taita Taveta. So far, 59,260 have been tested with positive cases now at 1, 214.
There are 393 recoveries and 51 deaths so far. The latest death is of a 48-year-old man from Mathare, Nairobi. "If we do not know where the virus is, it would be very difficult to fight it," he said.