Home
/
Health & Science
PS seeks probe of hospital, 100 clinics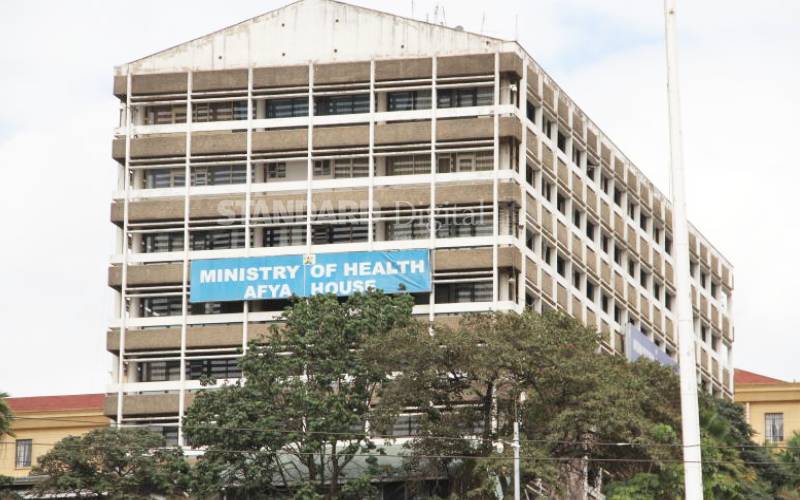 The Ministry of Health has asked the Auditor General to scrutinise the controversial acquisition of 100 mobile clinics that cost nearly Sh1 billion.
The ministry has also requested an audit on the upgrading of Othaya Sub-county Hospital, whose cost increased by at least Sh142 million.
Health Principal Secretary Susan Mochache told the Public Accounts Committee (PAC) that following a report that was adopted by the House, which recommended an audit, the ministry had written to the Auditor General to undertake the exercise.
"The accounting officer wrote a letter to the Auditor General highlighting the recommendations of Parliament that a comprehensive performance audit be done to evaluate whether citizens got value for money," said Ms Mochache.
The portable clinics were procured in 2014 to increase access to health services, but up to date they have been lying idle in various government yards despite the pressing need for the facilities in rural areas and informal settlements.
Mochache told the committee that the ministry could not distribute the clinics to 30 counties that had asked for them because of a lack of binding intergovernmental agreements. She, however, revealed that 11 clinics had been distributed to various hospitals in Nairobi County for use under the universal healthcare programme.
It was further revealed that the ministry spent Sh579 million on the Othaya hospital project, which had been budgeted to cost Sh436 million. The Treasury refused to give more funds for the project, arguing that healthcare is a devolved function.
The ministry then issued a fresh contract to Lunao Enterprises to complete the work at a cost of Sh142 milion. This means the project will cost at least Sh720 million.
Related Topics