Home
/
Health & Science
Pay 74 medics removed from payroll, union says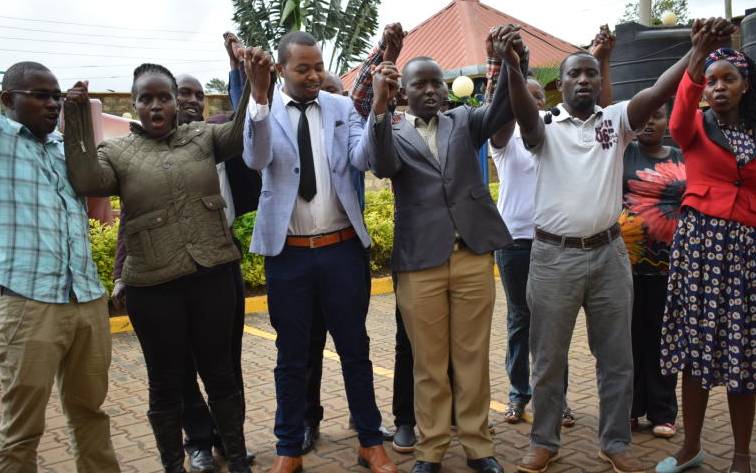 Clinical officers in Meru have protested the removal of 74 colleagues from the payroll.
Through the Kenya Union of Clinical Officers (Kuco), the medics have written a demand letter to the county administration over the matter.
Kuco Meru branch secretary Moses Baiyenia yesterday said only 103 of the 177 clinical officers in the county had been paid their December salaries.
According to Mr Baiyenia, the 74 medics missed the pay despite having called off the recent strike.
"Whereas all clinical officers are at work, some are not able to access their payslips for the month of December. This has caused a lot of anxiety among the officers," said Baiyenia
He said no formal communication had been made to the affected medics.
"We have written to the payroll manager and copied the human resource manager in the department of health to demand an explanation as to why the affected clinical officers cannot access their payslips and whether they will be receiving their pay for the month of December," Baiyenia said.
Last month, the county government sued the striking clinicians at the Labour and Employment Court in Nyeri. On December 16, the medics called off the strike following a court order, pending the determination of the suit.
The inter partes hearing is scheduled for January 28.
Related Topics