Dr Mercy Korir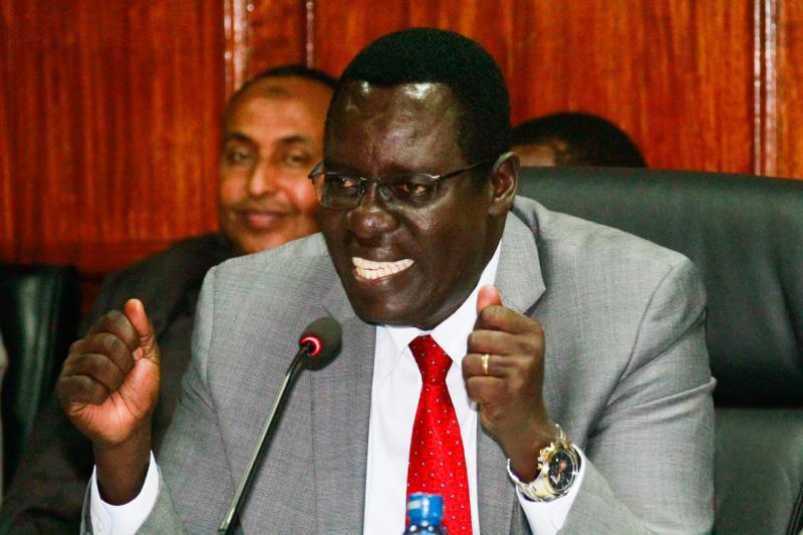 The Treasury has paid the storage charges for drugs whose distribution to millions at risk of going blind had been delayed for 10 months.
The Ministry of Health yesterday said the consignment of Zithromax, an antibiotic used to treat trachoma, had been in a warehouse since last October, when it was delivered by a US-based organisation.
On Monday, The Standard reported that a stand-off over the charges had held up the drugs at the Jomo Kenyatta International Airport, putting two million people at risk of going blind.
Health Principal Secretary Peter Tum (pictured) said the Treasury had authorised the ministry to pay for the storage of the drugs, which were donated by Pfizer through the International Trachoma Initiative (ITI).
The donors, however, said they had yet to be briefed on the development. "We have not heard anything from the Government yet," said Teshome Gebre, the regional director for Africa ITI.
Market value
The ministry said the drugs were worth Sh500 million but The Standard established the market value for the two million doses was Sh4 billion at Sh2,000 a dose.
The 10,104 bottles of 500 tablets and 93,408 bottles of 1,200mg powdered oral suspension of the drug, totalling two million doses, are intended for vulnerable communities in 12 counties.
The donors expressed their frustration in trying to get the shipment cleared and released for mass administration, which had been scheduled for October and November last year.
As a result, further donations to Kenya have been suspended.
"Suspension of the donation means a lot to the trachoma-affected communities and counties of Kenya," said Dr Teshome. "The people will continue to suffer from the disease, which means they will continue to suffer from the bad consequences of trachoma that includes impaired vision and loss of sight."
The Africa ITI director warned that the consequences of the stand-off would not be limited to the trachoma programme.
"It also means a lot to the country. Donors will lose confidence and the financial assistance committed to the country will be withdrawn. Other neglected tropical disease programmes will also be negatively affected."
Tropical disease
Kenya shares a border with four countries known to be endemic for trachoma: Ethiopia, South Sudan, Tanzania and Uganda. Since 2006, Kenya has received 17,197,624 Zithromax doses to boost its fight against the disease, which causes irreversible blindness.
Apart from the antibiotic, other measures put in place to eliminate trachoma are surgery and personal hygiene, such as washing hands.