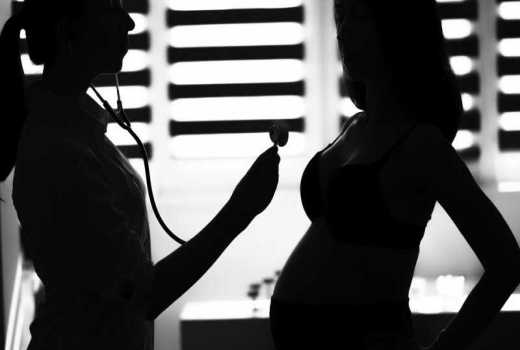 Two civil society organisations championing women rights put up a brave fight to compel the government to put in place guidelines for safe abortions.
Federation of Women Lawyers (FIDA-Kenya) and the Centre for Reproductive Rights (CRR) argued that their petition was not about legalising abortion but fighting for the right of women with unwanted pregnancies and who have a right to life and to procure safe, legal abortion services.
"The withdrawal of the guideline by the Ministry of Health created a climate where Kenyan women and girls find it difficult to access safe and legal abortions," said Evelyn Opondo of CRR. She added that the safety guidelines were essential in clarifying when health professionals could perform safe abortions in line with the Constitution and that their withdrawal has put health practitioners at a loss.
The civil groups brought a health expert as a witness who told five judges that the withdrawal of guidelines on safe abortion has led to congestion at the Kenyatta National Hospital with complications arising from botched abortions.
Abortion on demand
Prof Joseph Karanja testified that the withdrawal of "Standard Guidelines" by the Ministry of Health in 2013, "scared" health practitioners and none of them would offer training on safe abortion.
He also said the withdrawal of the use of "medabon" a drug used in procuring abortion, also caused confusion among health practitioners.
Prof Karanja, an obstetrician and gynaecologist, explained to Judges Aggrey Muchelule, Mumbi Ngungi, George Odunga, Lydia Achode and John Mativo that safe abortion can be carried out through surgical and medical means.
He said health practitioners had been attending training on safe abortions and all was well until the abrupt withdrawal and a memo issued banning them from attending such forums.
He said nurses and midwives are the most accessible health workers and it would have been advisable to train them on safe abortion. But because of lack of training, "every little problem is referred to Kenyatta National Hospital and Moi teaching and Referral hospital in Eldoret". He said abortion on demand is illegal and health practitioners were aware of it.
The medic said training is the norm worldwide and it was therefore a shocker for Kenya to ban it, yet abortion were still being carried out.
The two NGOs challenged the withdrawal of the guidelines and the drug stating that it was a violation of rights of women and health workers.
The memo directed all health care workers not to participate in any training on safe abortion and use of Medabon. The Ministry, through the Director of Medical Services warned the health workers that they will be prosecuted if they attend the trainings.
But the two NGOs argue that the ministry's actions violate the rights of women and health workers under the law.
Other parties in the case include Article 19, National Gender and Equality Commission, Physicians for Human Rights. Others are Kenya Christian Professional Forum and Catholic Doctors Association and Attorney General who are opposed to the suit. Hearing continues on May 22.
Related Topics