Home
/
Young Women
New year's resolutions: How to hold yourself accountable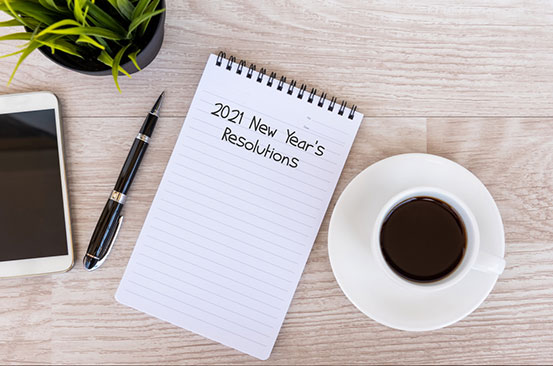 Like many people, come the end of December, I find myself thinking of things I would like to work on come the new year. Years ago, I'd have forgotten about my resolutions come February, that was until I started thinking of my resolutions with more purpose.
Being intentional about my New Year's resolutions has helped me not only remember them as the year progresses but accomplish them come December 31. This always gives me a sense of accomplishment and makes me see that my life is on track to achieving my overall goals.
If you're wondering how to hold yourself accountable to your resolutions as well as ensure that you do accomplish them, read on.
1. Find out why you chose those resolutions
It's well and good to want to lose weight, read more books, travel but have you asked yourself why? You might want to lose weight because you want to be and feel healthier, read more to improve your communication skills or travel to get to know your country better. Remembering why you made those resolutions will serve as motivation to keep you going as the year progresses.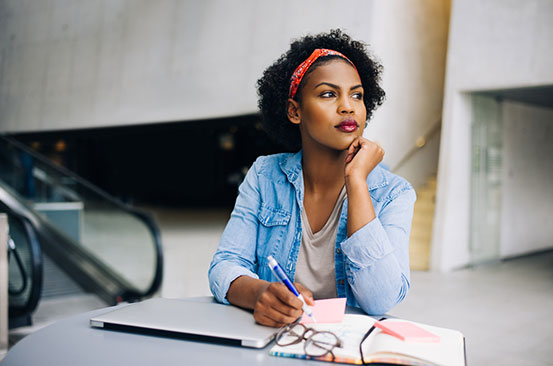 2. Break down your resolutions into smaller achievable goals
When you set big resolutions, you're bound to forget them or get unmotivated sooner than you think. Once you know what resolutions you want to make, break them down into smaller, more achievable goals. For instance, if you want to eat healthier this year, some smaller goals would be to eat a piece of fruit before/after one meal every day. Once you accomplish this and it becomes a part of your routine, you could increase to having a salad or smoothie.
3. Plan ahead
Failing to plan is planning to fail. If you want to workout in the morning before you go to work, lay out your workout gear the night before. To eat healthier, make a menu, shop for healthier foods and snacks and meal prep. To read more, buy some books and place them on your nightstand. If you want to write more, look for topics of interest earlier on and note them down.
The bottom line is, do what you can beforehand to motivate you to accomplish your resolutions.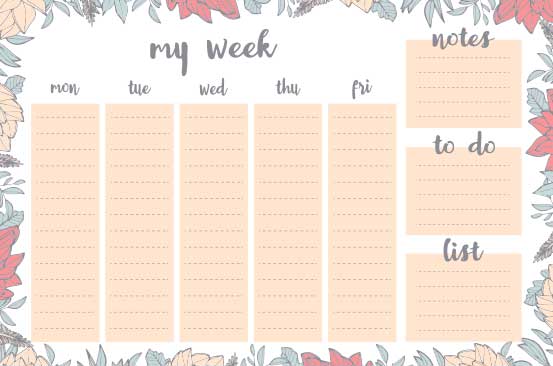 4. Schedule your resolutions
One way to ensure that you actually work on your resolutions is to include them in your calendar. As you schedule meetings, appointments, work tasks, etc., include your workout, time for a hobby, as well as progress checkins in your calendar. This will help you to be more accountable and help you keep track of your progress.
5. Celebrate one victory each day
A sure way to ensure that you achieve your resolutions is to make time for them every day. As you do so, take note of your victories no matter how small. Your end goal might be to do a 45-minute full body cardio workout but if you're new to the exercising scene, you might want to start small. So if today you only managed to do a 10-minute beginner workout, celebrate that. This is a step towards your end goal and it should be treated as a victory.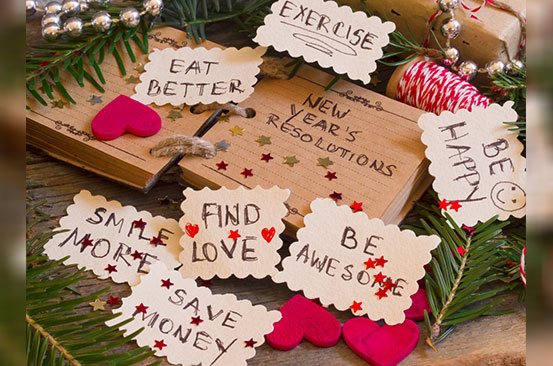 6. Have a plan B
Life will not always go as we planned, case in point 2020. Nevertheless, this shouldn't stop you from achieving your goals. Let's say you had resolved to go to the gym every day after work but then you left the office late and had to cancel your session. Instead of feeling discouraged and even abandoning your resolutions, think of an alternative way to get in some movement. You could do a YouTube workout or some yoga before bed or go for a walk around your estate.
7. Create a vision board
Out of sight, out of mind. I remember my primary school teacher saying this and the older I get and the more I have to remember, the more I believe this saying. It's so easy to forget what is not in you immediate line of sight, like those shoes you kept away and then when you're clearing out your closet you discover that you own a fabulous pair of shoes that you'd forgotten about.
What I'm trying to say is that in order not to forget your resolutions, write them down and put them in a place you will see them everyday. This will remind you to work on them. Get pictures of your preferred holiday destination, that car or house you want to buy, a progress chart of your savings, etc. and place them on a wall above your desk.
In the same vein, print or write out motivational quotes and stick them on your mirror where you can read and internalise them as you get ready every morning.
Related Topics