Beryl Wanga Itindi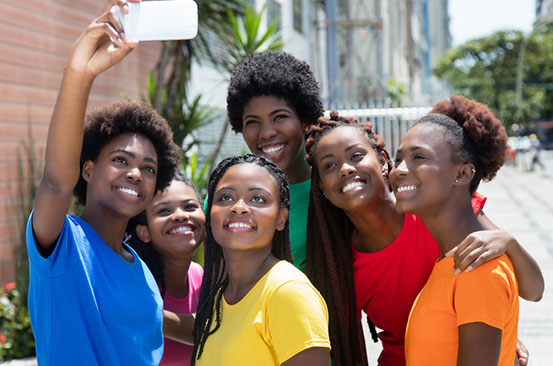 Let's address those people who expect their spouses to do away with their friends the moment their relationships become serious.
I have really never understood why someone would expect me to drop a friend for the sake of love. I mean, if I had this friend when we met, how are they going to have a negative impact on me once the relationship progresses to marriage?
From experience, drop your close friends at your own risk. I had a really hard time trying to 'recollect' my friends after dropping them when I got into a relationship. According to my man, there were certain friends I wasn't supposed to keep if I expected the relationship to prosper. And it didn't prosper even after dropping them. I ended up with no man and no friends. Such a hopeless situation!
I know some of you will claim that some friends are enemies of progress, especially those friends who are not married. I can tell you for sure, I have friends who cut across -- married, single, divorced, drunkards, sober minds, name it. I handle all of them with the attention they all need.
I have my own principles in life which do not depend on what my friends' are. If a friend did not 'spoil' me before we met, then why would a man think the same friend would 'corrupt' my mind after his arrival?
If anything, I expect my man to learn my friends and ask me for guidance on how to handle and live with each of them instead of telling me, "Baby drop that friend".
Marriage is never a bed of roses and only the friends who have stood the test of time will hold your hand during the storms. If anything, these friends always want the best for you.
READ MORE
I have 'friends who have stood the test of time'. By this, I mean genuine friends who genuinely look out for me. So don't come to me with, "but some friends are jealous." If you have such friends, then you are the one who should be dropped because you are bound to make horrible decisions in life. I mean, if you can choose to keep a potentially dangerous human as a friend, then do you even love yourself?
I don't know about men but, for women, most of the time our friends are our support system. So if you tell us to cut them off, just ensure you will be there to replace each part of them. Be there when I want to rant about useless stuff, sit there, listen and contribute to my gossip, bring gossip to the table as well. Don't just tell me to drop them and you do nothing about it.
I never at any point asked my man to drop his friends -- not even his polygamous friends. Of course there was that fear that the friends might introduce him to polygamy but I believed in my man. I trusted that he was going to love me and me alone.
If you love jealously like I do, you will realise that the word 'polygamy' makes your heart skip a beat. I was young then, in my early 20s. Today, polygamy is just like any other word in the dictionary. It doesn't even ignite any emotions in me. I think it's because society has made me believe that the more a woman ages, the fewer expectations she has in a man.
However, I must state that my expectations are still up there. That's the reason I am here talking about husbands who expect wives to drop some friends. There is no way I am going to drop my friends, especially my current ones. I cannot afford to lose friends at my age, where will I even start making new ones?
Don't tell me I will befriend your friends' wives. I am not becoming a friend by proxy. I am still hopeful that there's a man out there who will not ask me to drop my handful of friends in the name of marriage. I am mature enough to know what is good and isn't good for my marriage. If ever I get a man and you see me dropping friends, kindly call 999 because I would definitely be under siege!
itindibe[email protected]