Raphael Wangutusi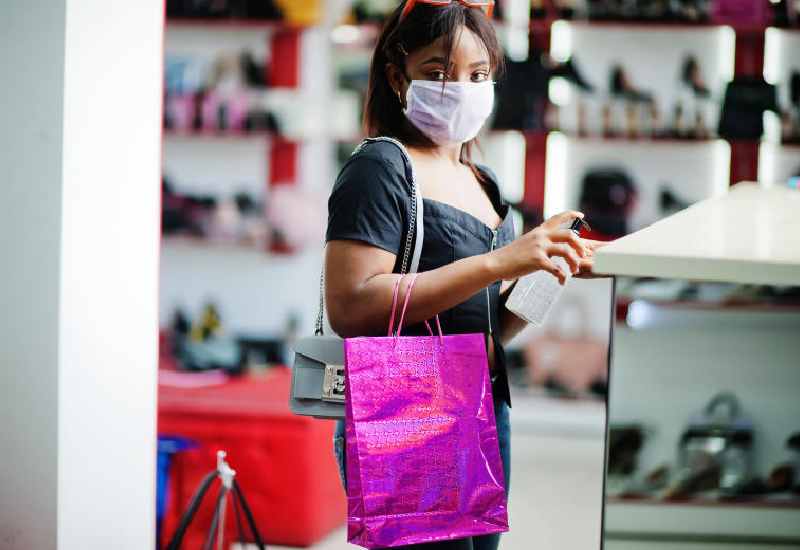 Consumer buying behaviour has changed significantly in recent months and retailers have had to adapt to this change in order to meet the demands of consumers and keep them safe in a challenging environment where the risk of exposure to the coronavirus lurks at every corner.
Raphael Wangutusi takes a look at how retailers have adapted and inevitably changed the shopping experience.
In March, as the first few cases of Covid-19 were being reported in the country, Ann McCreath, the owner of Kikoromeo, one of the most respected fashion design houses in Kenya, was trying to find new ways to keep her business afloat.
"We were operating low key from our workshop to totally cut down on rent and using Instagram to sell online as well as stock lists in Kenya (TDS, Aman in Lamu) and internationally (Dakar, Lagos, Zanzibar, Paris)," McCreath says adding that they had reduced their product range to mainly menswear and mainly overalls.
According to McCreath, the pandemic came when they had already closed their store in the Yaya Centre, Nairobi in 2017 due to economic pressures of the General Election. With few options left as the number of Covid-19 cases surged, she made a drastic decision.
"I closed the workshop and helped all my workers move to their rural homes. I expected both the economic and social situation to be difficult for them, and they all have shambas. I also did this very quickly, when there were very few cases, as I realised that as cases rose, it would be irresponsible to move around the country," she says.
McCreath then changed her strategy to fit the times. "We decided to focus on making masks – making sure they fit well, giving style and size variations and further enhancing our zero-waste policy," she says.
For many store owners, receiving the first reports of coronavirus cases in the country and the lockdown decision that followed after, presented new business challenges that they had never expected to face.
With most business owners worried and restless, some rushed into closing down their physical stores, switching to substitute products and even firing employees to cut down on costs, which seemed much like spreading agony on top of the virus instead of actually finding solutions. Others, however, decided to see it as an opportunity to cater more for their online customers by dedicating themselves to increasing more time and resources into their online presence.
Text Book Centre, a leading book store in Kenya are among those making the digital shift, and the Marketing Manager Ken Karangi shares how the experience has been for them.
"Following the announcement of the first case on March 13 when all schools were ordered to close and most corporates adopted the 'work-from-home' schedule, this immediately impacted our business because our core products are books, stationery, and IT products. With our key customer segments instantly impacted, our sales drastically dropped from March onwards," Karangi says.
The bookstore chain prioritised the safety of the staff and customers and followed the Ministry of Health safety guidelines to ensure all their branches were compliant with Covid-19 safety protocols. This included clean and frequently sanitised stores, temperature checking and provision of sanitisers at the entry point for all incoming customers.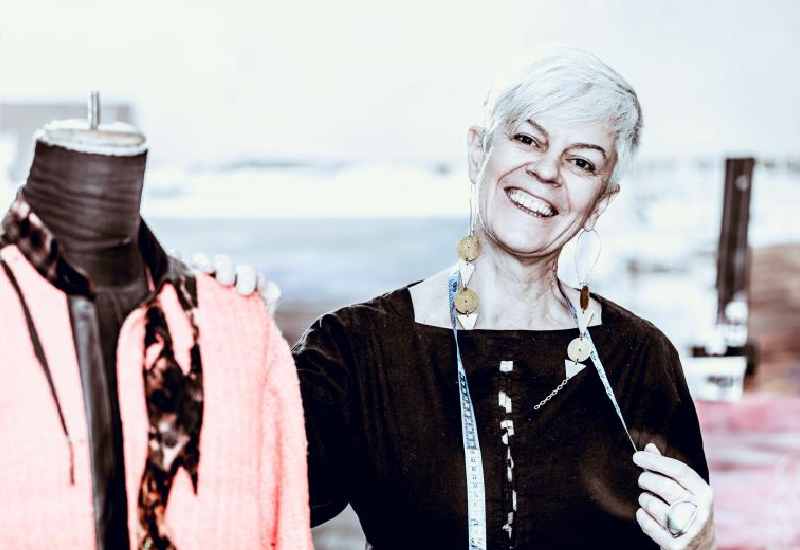 But with restrictions on human movement, the walk-in customers to their stores significantly dropped with customers avoiding malls and other crowded areas. This prompted the store to scale up their online services offering to meet the surging customer demand with most customers choosing to shop online.
"Everything has certainly changed. We are more focused on driving customer traffic to our online/website platform. This initiative helps us to comply with the government directive on human crowding. Secondly, the productivity of the staff has increased because the existing nationwide curfew means everyone has fewer hours to accomplish their tasks," Karangi says.
He points out that one of the positives from this pandemic is the resilience portrayed by citizens. While schools closed, not all hope was lost; parents still equipped their children with learning and development materials via a switch to online learning tools.
"We take pride in this initiative because it resonates with our mission to make culture and education accessible to all. The second positive is the increase in the sale of IT products as parents and professionals equipped themselves to study and work from home," Karangi says.
Online hurdles
Many store owners have been forced to get more creative with the mention of accepting orders via WhatsApp becoming a common trend.
"We are now doing everything via WhatsApp or Instagram. We have also just started selling on industrieafrica.com, a digital showroom for African designers. For deliveries and picking of the items, we tell people they cannot come to us. We send a rider to them," McCreath.
The fashion house is also completely redoing their website and working on improvements to their packaging.
"As regards the workshop, we only have one person there every day and another who comes in 1-2 days a week. We are trying to see how to let our tailors work from home," McCreath says.
She adds that some of what the store hopes to achieve during this period and after include having sales which cover the cost of paying their employees and clearing debts to suppliers and taxes.
"We will be happy if we break even on a month-to-month basis with extra to put towards older debts," McCreath says.
Another goal the store has is remaining relevant by doing their part in helping solve the unemployment puzzle in the country.
"We have two projects, one involves Dobi women, who are embroidering masks for us, which we pay as piece of work, and then we give them 40 per cent of the profits from sales and the second is tutoring tailors in Mathare and Soweto in Kibra on mask-making to our fit and design and then paying for them to make masks to donate in their communities," she says.
Getting creative
The shift to online markets might seem like the perfect place to be in retail, but Kawira Mirero's experience tells a different story.
For Mirero, a designer and business owner, running a business during a pandemic with unpredictable results and circumstances all round, means going the extra mile.
"The pandemic hit after we had just opened a ready-to-wear outlet, different from our studio showroom. We closed it as soon as the lockdown was effected because there was no foot traffic," Mirero says.
She reveals that they had to downsize, with some team members opting to go to their rural homes.
"Now, we also work fewer hours as a way of adapting and therefore we now conduct a lot of our business online, by taking orders via WhatsApp and our Instagram page," Mirero says. "I have created a video online for our shop showing clients how to take their own measurements at home, then we tailor and send the garments to them."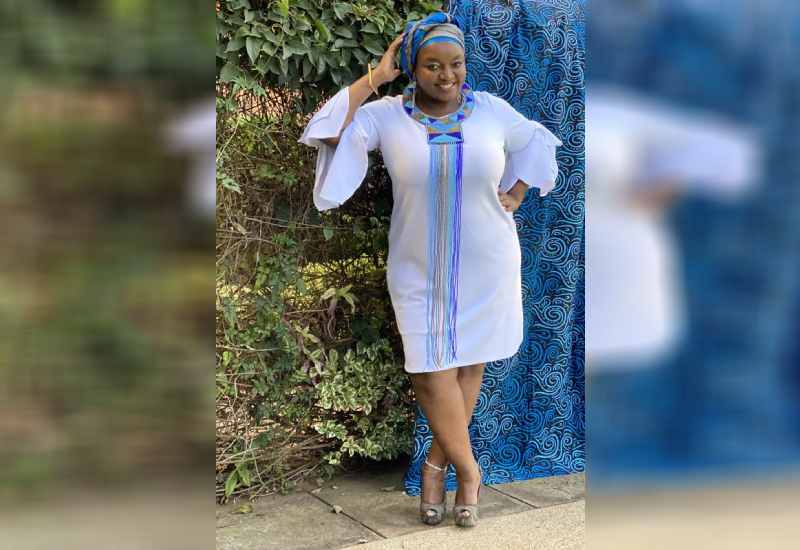 For the clients who come to the store, everyone must wear a mask. Mirero's whole team members are also all in masks and they sanitise their hands every 30 minutes.
"All our clients must come wearing masks. We also have a few masks that we give in case someone forgot to wear one, but we have not had any such cases. We are lucky our studio is spacious, so there is no overcrowding," Mirero says.
The designer adds that they are also now reworking their website to create a functional e-commerce platform so that clients can purchase clothes from anywhere globally.
"Business has been low, and because of that we have also scaled back on hiring models and photographers. I now act as a model and a photographer too. We have gotten very creative and resourceful during this period with DIYs (Do It Yourself) which reduce expenses, which has been one of the positives because we have learned to do more with less," Mirero says.
"Clients are starting to realise and accept that we can have great outcomes working digitally, and after the pandemic we will definitely be doing more digital work. It saves time, resources and time spent on traffic too," she says.
Fight or flight
For most of us, luck is a constant factor that comes to mind often, and because of our differences, we end up creating different perceptions about life and how we think it works.
These perceptions later guide us and help us cope with the different situations and circumstances that life throws our way, and also deciding whether we will fight or give up when faced by difficult tasks, or whether we will call it bad luck and move to where we think our luck is.
Anuredo Marete aka Anwar, a former store owner at Sunbeam, a secondhand clothes mall in Nairobi, shares a different story of how his circumstances and the pandemic have tested his will, but has chosen to remain positive through it all.
"What use is it mentioning how bad business has been? How there are no customers and how times have become tough? There's none, because one thing that I personally keep in mind is that though things are tough for me, there's someone else who is having it worse. Therefore, I don't see the need of complaining," he says.
"Once the pandemic hit and lockdown started, I started selling clothes on the streets. I am now a hawker and I don't sell clothes only, I also hawk fruits and flour. Anything that can put food on the table works at the moment," he says.