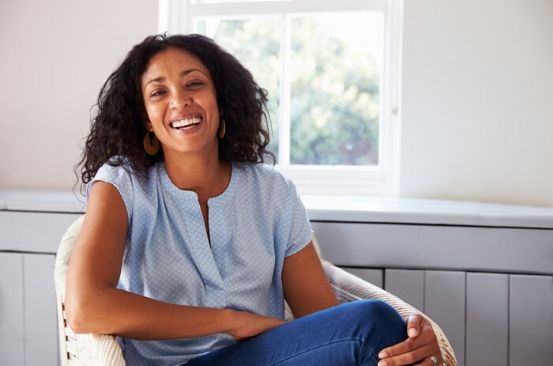 At the onset of the lockdown, I thought two things: (1) Limiting movement will prevent me from getting sick and consequently making my family sick, and (2) I won't be able to get many of my 2020 projects going. Number two made me quite sad because I had such plans for this year but, it turns out, the universe had other plans. To ensure that I made it through this time with minimal damage to my mental health, I told myself that I needed to focus on the positive and do only those things that brought me joy.
Now that we're approaching month three, I can safely say that there have been some positives that have come out of this lockdown. And I'm choosing to focus on these because I know and understand the consequences, particularly on my mental health, of looking at the glass as half full rather than half empty. Below are some pros of the lockdown.
1. More family time
When my daughter was born, I was working from home. But then I changed jobs and suddenly, all the time we used to have together was drastically reduced. I felt guilty about this but we both knew that my going to work five days a week enabled us to have some form of income to sustain us.
The lockdown has however given us a chance to spend more time together. Although I am still fortunate enough to be able to continue working from home, I'm glad that we can discuss our outfit choices for the day, cook and watch a movie together and have discussions on a variety of topics.
2. I can be more intentional about self-care
Prior to the lockdown, I'd make time for self-care mostly when I noticed myself beginning to burn out. However, with the lockdown, I have learned to make time for self-care, choosing those activities I know will rejuvenate me after a long day at work. I purposefully carve out time in my day to do something that is just for me and that I know will improve my mental health.
READ MORE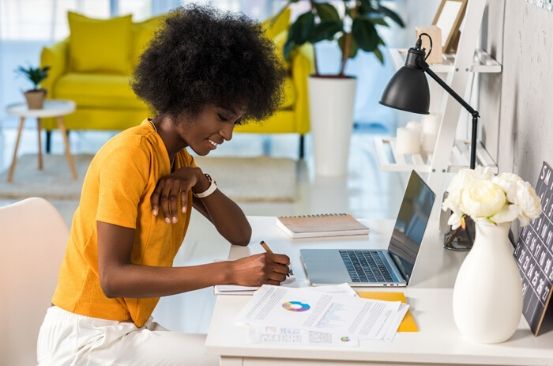 3. More time to reflect
With fewer distractions, I've found that I'm better able to reflect about my life, paying close attention to those things that I have been saying I will work on but didn't get the time.
I wrote about taking control of your career and this is just one area in which I have had the opportunity to reflect and plan.
This time is great for thinking about your past and present relationships, romantic or not, and the lessons you can learn from them and what you can do to keep them alive. It's the perfect time to evaluate those people you want to keep in your life and those you should let go of.
When it comes to personal matters like the direction my life is taking, plans for the future, etc., the copious amounts of time I'm spending at home have afforded me the time to think about these.
4. An opportunity to begin again
Life has changed, there's no two ways about it. But with this change, and after the above reflection, we can begin again focusing only on those things that are important to us and not what society wants us to believe are important.
5. A chance to form new habits
Do you also have a list of new habits that you'd like to form but haven't had the time or inclination to start? Now's the time. I've found that with less noise from the outside world, I can ease myself into new habits such as getting ready every morning even with nowhere to go, writing in my journal and meditating.
If you've always wanted to start an exercise routine, this is the perfect time to get into the habit of exercising every day.