Home
/
Confessions: "I wish I was born in this parenting era"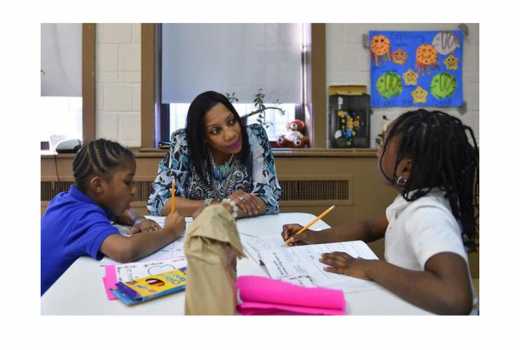 School-going children have so many rights nowadays, including the right to refuse to be pinched by a teacher for failing to do homework or getting late for school. If any of the current pupils were to go through what I went through during my time, they would probably think they have been enrolled in an approved school.
In our time, there was nothing as stressful as getting late for school! We would even sacrifice our breakfast just to get to school on time. We did not have the privilege of pulling tiny suitcases with wheels covered in cartoon themes towards school buses every morning. In fact, we should have been earning a hardship allowance. When you have to wake up as early as 5 am, take tea in a rush and leave the house within minutes with a heavy canvas sling bag that pulls you back even though you are moving forward, then you deserve an award.
Getting to school was even more dramatic; stray dogs roamed at dawn as though in competition with the early birds for the worm. As a child, the first thing that comes to your mind when you see a dog is to take to your heels even though we had been told a million times that dogs only run after those who run. So, apparently, we were supposed to walk by them as though we were walking past an ice cream vendor. Not me though! I took part in marathon races every morning as I ran away from these dogs. One time, my mother told us that human beings start barking as soon as they suffer a dog bite. That day I vowed to never walk past any dog. With a bag heavier than myself and shoes pointing West while I was heading East, I would cruise past dogs, even those that were asleep.
On my way to school, I had to cross a river that had a log of wood for a bridge. My sisters and I would cross over the log crawling as none of us could balance the bags on our backs and still walk straight. The river was somewhere at the foot of a hill and there was a crematorium on the other side. Yes, the place where dead bodies are cremated. I can assure you no one, even an adult, would want to walk by a crematorium in the dark. It was even worse for us because we grew up believing in ghosts. We would see things even when they were not there so we would run past the place screaming our lungs out. By the time we got to school, our breakfast was long digested.
At school, the teacher on duty always stood at the gate, ready to pounce on latecomers. It was actually cat-and-mouse game and woe unto you if the cat got hold of poor you. You would not only be punished for coming late but also for engaging the teacher in a tedious 'game'.
Things weren't any better in class. There was a smelly bone in the name of a disc waiting for you to utter a single word in your national language. Nothing was more humiliating than having to carry the bone around your neck as you looked for the next culprit. Those poor in the Queen's language had mastered the art of shutting up even while playing. Some resorted to using gestures just to avoid the disc. I wasn't perfect in English but I enjoyed translating every Kiswahili word to English. I had a classmate called 'Chausiku' who I nicknamed 'For the Night'. It was fun while it lasted. She brought her parents to school to report me for making her life a living hell.
The worst part of my school day was during the Mathematics lesson. To be honest, that subject always made me feel like I was in labor. I was so poor in it, all I did during lessons was stare at the teacher as I built story buildings on his head. I remember the Maths teacher telling me, "No Maths, no husband!" I thought he was joking but I think it's time I went back and made peace with him so he can lift the curse!
Related Topics