Home
/
Pregnancy
For months, I carried a dead baby in my womb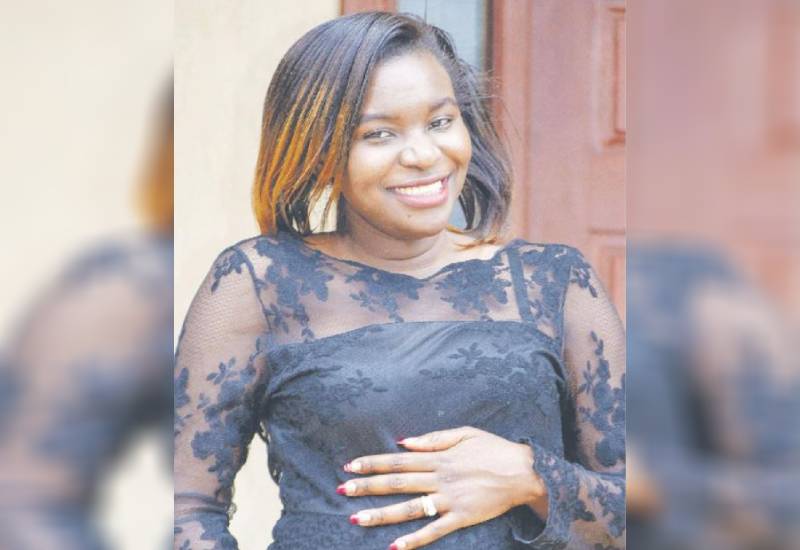 Last year in May, right in the middle of a pandemic, Elsie Akoo discovered she was pregnant with her second child. But this pregnancy, unlike her first one, was not smooth sailing.
"I was always in and out of hospital. I was in constant pain too and if I wasn't under treatment for a blood infection, it would be for a yeast infection, blinding headaches or even diarrhoea and constant vomiting," she says.
Nonetheless, she thought that these were all typical pregnancy pains and wasn't especially worried.
Then one morning, she woke up with a strange abdominal pain.
"I was five months pregnant at this point. When I went into the bathroom, I discovered some thick mucus on my underwear, what I assumed was the mucus plug that comes out just before child delivery. So I decided to go to the nearby hospital to get checked out."
The doctor quickly established that Elsie was going through labour. The pains were contractions of the uterus.
"How could I be going through labour at five months? I wanted my baby to be OK. I was looking forward to be a mum," she says.
The doctor gave her some medication and told her that in 20 minutes, the contractions would stop and they would do a scan.
The scan revealed that the baby was dead and that it had died at 10 weeks.
"It broke my heart that I had been carrying a dead baby for close to three months. Whenever I had cradled my belly in happiness, it had been dead all along. I was confused and wanted to know why this happened to my child. Was it something I did? Could I have stopped it? "
While still asking herself questions, the doctor explained that what she needed then was to have the dead foetus extracted from her womb.
"They gave me two options; have this extraction that sounded so painful; where they would insert metals and literally extract the foetus or they could induce the baby to bleed out in four days."
Unsure of what to do, she sought out her gynaecologist who advised her to change hospitals.
"I got a manual vacuum aspiration done. This is a procedure done in early pregnancy and they use a local anesthesia to numb the cervix and medicine to reduce the pain and anxiety."
The days that followed were a blur for Elsie.
"I remember being in so much pain and crying a lot. I am still taking it one day at a time and hoping to create some positivity out of all this. I have come to terms with the fact that the baby is gone but it still gets me sometimes. I had created space for a baby in my life and my world and now it was gone."
In a bid to preoccupy herself and distract her mind from the loss, Elsie has channeled her energy into work.
"My business, Women's Delight Activewear saved me. I get to put all my energy into it and it leaves me with little time to think of my pain. And to share my story, I opened a YouTube channel 'Stories of Africa' where we talk about miscarriages and infant loss. I hope I can get more women opening up about their experiences. It helps them heal," she says.
Related Topics