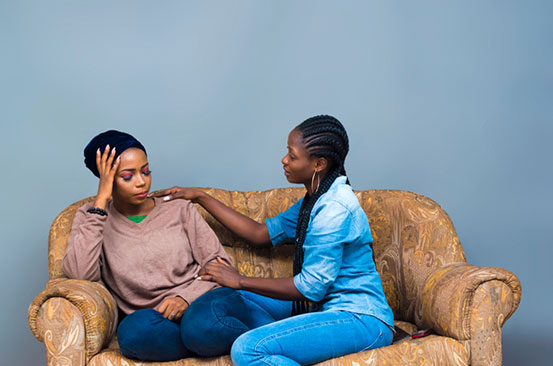 Although they aren't spoken about openly, miscarriages are more common than we care to admit. This doesn't make it any easier to approach.
Many women don't talk about their miscarriages especially those that occurred before the baby bump became obvious. They simply get the medical attention they require and are somehow expected to go on with their lives as if nothing happened. But something did happen. They lost a child, no matter how early in the pregnancy they miscarried. They had anticipated an addition to their family which didn't happen.
Even though you might not know how they feel or understand what they are going through, you can still be supportive and be a shoulder to lean on through these trying times. In this light, here are some things you shouldn't say to someone who's had a miscarriage.
1. "At least you have other kids"
Every child is different and the presence of one cannot be used to compensate for the loss of another. Saying "at least you have…" belittles the lost child making them seem unimportant.
2. "It happens"
Yes, we know that miscarriages happen but this doesn't make them any less devastating. Your friend needs love, support and compassion. Allow them to grieve for however long they need. Be there for them and give them whatever support they need.
READ MORE
3. Giving unsolicited advice
Miscarriages happen for any number of reasons. Saying "maybe you should or shouldn't have…" makes it seem like you're blaming them for the miscarriage. They might already be blaming themselves, trying to figure out what they could have done to prevent the miscarriage but this doesn't give you the right to give unsolicited advice on what they should have done different.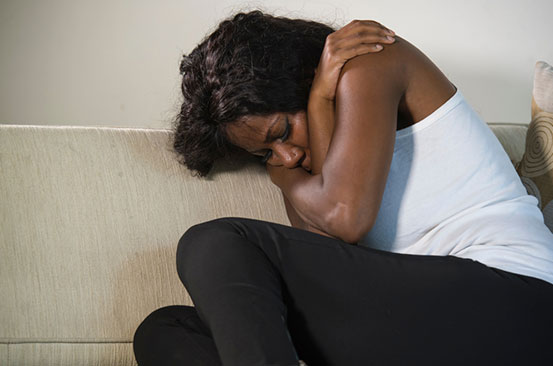 4. "At least you know you can get pregnant"
Yes, knowing that you can get pregnant is in itself a comfort because so many women struggle to do so. However, the end of pregnancy is holding your baby and taking them home. When a woman has had a miscarriage, she has not only lost the pregnancy but also the gift of holding her child, etc. Saying this offers little comfort and again, belittles the woman's pain making her feel like she has no right to moan her loss since others have it worse.
5. "It wasn't bound to happen"
Hearing this makes it seem like the person wasn't deserving of the pregnancy and baby or that the miscarriage is punishment for wrongdoing.
This goes hand in hand with "there's a reason for everything". Yes, this might be true but at that moment, it is hard to even understand what that reason could be or that life has something else planned or her.
6. "At least it happened before you started showing"
Just because she wasn't showing doesn't mean that the pregnancy was any less real. Many parents start planning for their baby's arrival as soon as they find out that they are pregnant. So whether or not others noticed or knew that you were pregnant doesn't make the pain of loss any less. The grief is just the same.
7. "So and so had a miscarriage and then had a healthy baby"
You might think these words are comforting but when the miscarriage is still new, it doesn't offer any comfort. Remember now is the time to be supportive and offer words of comfort. Later, when your friend starts talking about trying for another baby, you can share this story to give them hope.