Home
/
Parenting
Five unexpected benefits of eating together as a family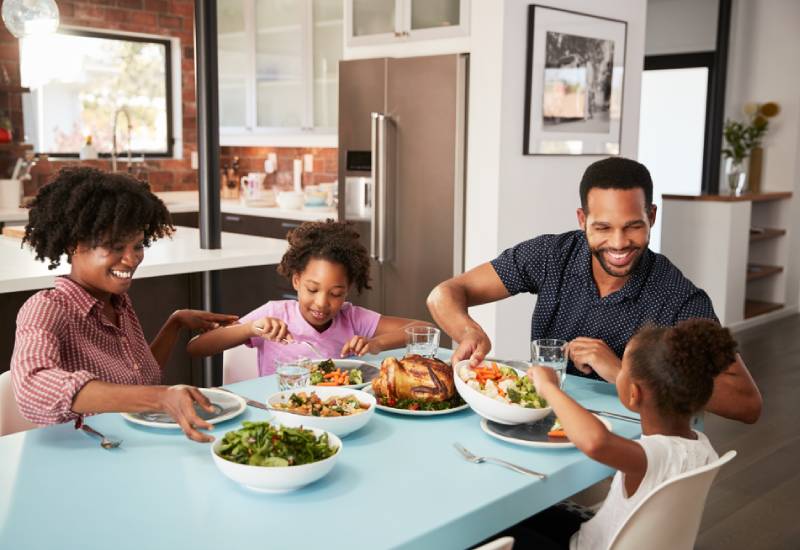 Sadly, in the busy world we live in, family meals have been overtaken by work commitments, school activity schedules and everything in between leaving no time for families to enjoy these valuable moments together like in the good old days.
Sitting down for meals helps parents get to know what is going on in their children's lives and build a stronger bond together.
If there is one parenting hack that will build your kid's self-esteem and ensure they are growing into responsible adults, it is enjoying meals as a family.
And despite conflicting schedules, as parents you should make an effort to at least sit down together for one meal. This could be breakfast, lunch or dinner.
If that's not possible, schedule weekly meals where everyone is available and make it a family occasion that is marked with healthy food, lots of laughter and meal preparations where everyone is involved in the process.
To encourage this tradition in your family, here are some unexpected benefits it comes with:
When you're all eating together, chances are the food is much healthier and everyone gets to enjoy the same meals. Kids are likely to eat less junk food when left alone and by eating together they learn good eating habits they see from their parents.
Research has actually found that people who eat together tend to make healthier choices. They are more likely to eat fruits and vegetables and the best part is, your toddler will stop being picky and eat what is presented before them.
Improved school performance
Eating together is not only emotionally beneficial for your kids but academically too. Studies have shown that children who eat with their families are more likely to perform better in school.
The conversations around the table help the young ones to pick up new vocabulary boosting their command of language, grammar and building interest in reading at a much younger age.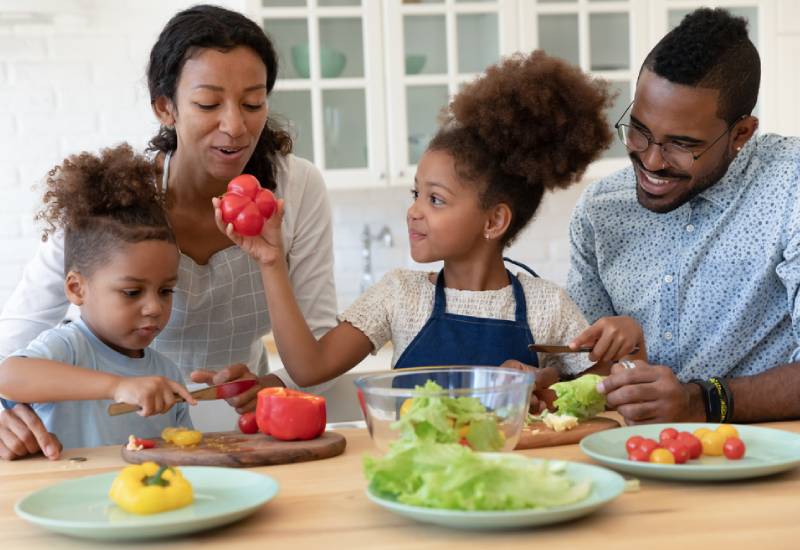 Children who don't eat with their family tend to grab cookies and other unhealthy food options than they would if they had family meals.
These sit downs help them develop self-control and discipline when it comes to making food choices and decisions. They are more likely to wait for a meal mum prepared than cheat with some candy throwing their appetites off.
Family meals help children to feel like they belong and are accepted therefore removing the need of looking for acceptance and validation from the wrong crowd that can cost them their lives.
Kids are also less likely to be depressed and if anything, they grow up being happier, grounded and with high self-esteem.
Growing up as a close family where values are instilled your children will make better decisions and have a lower chance of engaging in high-risk behavior such as drug use and violence.
When kids eat alone, they are likely doing so while watching TV or playing on their phones. The likelihood of them overeating is quite high and they will indulge more in unhealthy foods especially when there is little to no adult supervision.
This however is not the case when the whole family is seated at the table. This presents an opportunity where everyone bonds and have meaningful conversations with less screen time.
Related Topics