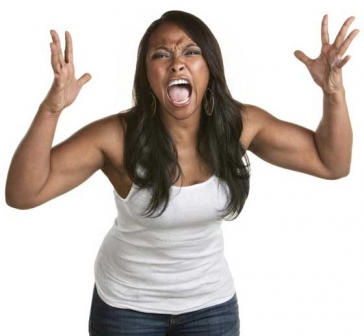 It is surprising how young men and women today insist on being treated like adults, yet their actions are juvenile. The current generation of youth have no idea what it entails to be disciplined and responsible.
Most of them have taken a detour and are lost in the confusion that is modernity. This crop of men and women know no patience in life - they are all a 'microwave society' and want to achieve things in the shortest time possible.
What you see in our kids today is the direct result of what I call 'microwave mentality.' For instance, almost every girl wants to be a socialite when she grows up. That is after watching some women ride into fame by just posting their nudes on social media. Imagine that happening during our time?
For this generation, even the so-called girlfriends don't cook for their boyfriends; they would rather pass by the supermarket and buy ready-made foods, which is served with plastic spoons and forks and on disposable plates in supermarkets- they don't want to dirty their painted nails by washing utensils.
Worse still, they will have mama nguo to wash their dirty undergarments. Now this is a whole new level of disrespectful laziness. Many of them would rather remain side chicks to some married sponsor, than take time to hustle up the ladder with their own husbands.
Here is the shock, that sponsor is already eyeing another chick who has just clocked 18, and is lining up somewhere at a Huduma Centre for an identification card.
Before they know it, they will have reached their sell-by date and then, no man would as much as cast a glance in their direction. This is why there is an upsurge in the demand for wonder bras, corsets, padded panties and butt-enhancing garments.
Meanwhile, our boys are not willing to work to acquire wealth. All they do is look for get-rich scams. They have an appetite for old, but moneyed mamas and a few are even 'kept' by rich married men, imagine!
These boys don't want to start — like some of us did many years ago - from a bedsitter with only a mattress, stove and your mother's kesha prayers. A bed was a luxury. But we worked and finally made it.
Today, when these young men land their dream jobs, they immediately want to become managers — they are too impatient to go up the ranks.
Some will watch football the whole night flanked by a bunch of worthless friends and doing nothing more than betting not knowing the house always wins! And when they decide to marry but hit a rough patch, all do they do is run up and down seeking divorce lawyers instead of solving their problems.
It's time parents gave their sons and daughters a real talk. The problem is that today's parents are 'digital' and have to negotiate with their brats!
For the sake of our future generation, the youth must be responsible even in marriage.
@AineaOjiambo