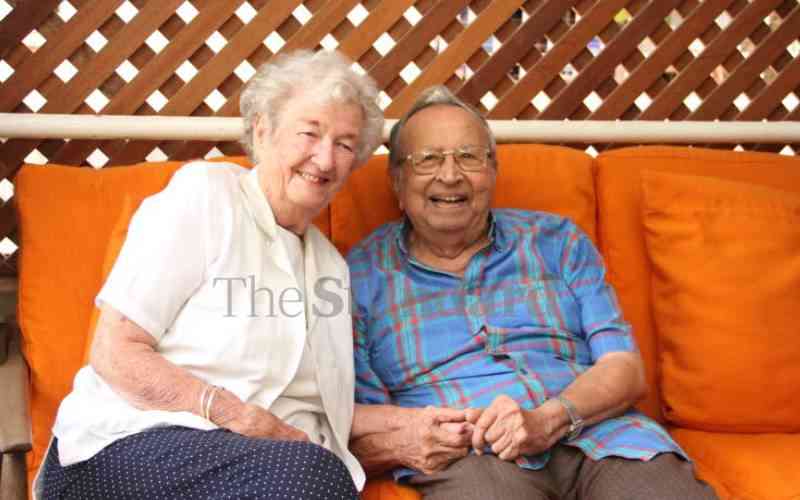 Death and disease are dreary subjects.
If I were you, I would have nothing to do with them, wrote Somerset Maugham, the English novelist, playwright, and short-story writer who infused humour into his works.
Somerset's words may have given much fodder to Dr Yusuf Kodwavwala Dawood, Kenya's famous surgeon who died on Sunday at the age of 94 in England.
The news of his death was broken by his son, Jaan Yusuf who said: "My dad slipped away from us in the early hours of this morning. May his soul rest in peace and may the gods look after him."
Dawood wielded the pen as well as the scalpel, and he chose Somerset's words to open The Last Word, one of his books.
Dawood used humour in this book, as well as in many of his other writings, to relieve the stress of working with the sick, the very sick, and the dying. Perhaps it was his sense of humour that allowed him to live to a ripe old age when many of his contemporaries died far too young.
Having performed countless surgeries on people, it was difficult to recall their expressions when some of them met with him and expressed their gratitude.
The reaction was the same regardless of where they met him: ecstatic faces that wanted a piece of the doctor.
He recalls meeting a lady traveller at Jomo Kenyatta International Airport who cut through the crowd to get to him, much to the chagrin of other passengers.
"Doctor," she began, "you may not recall me, but you removed my gall blander 20 years ago."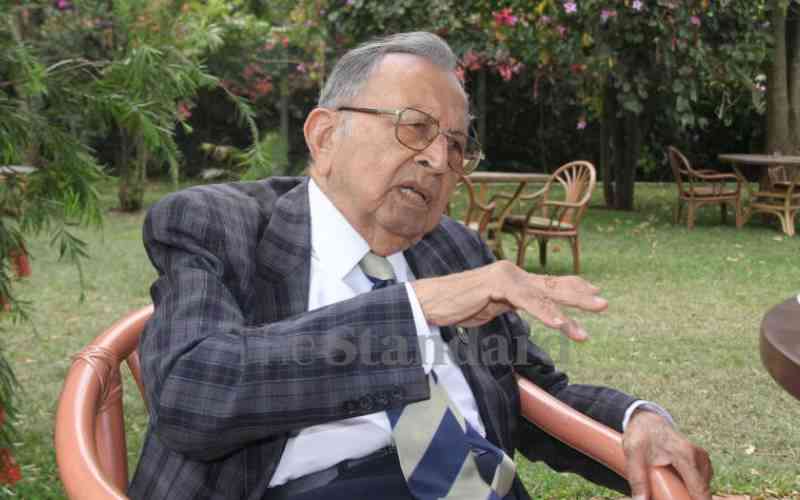 Dawood had no idea who she was and was taken aback when she offered to unbutton her blouse to show him the scar. "I think I'll leave it until we get on board. Then I can show it to you privately in the cabin."
"I believe you," Dawood said as other passengers looked on with interest.
The doctor and his sense of humour were born twins, and he never tired of telling anyone who would listen about his 'four wives,' namely writing, surgery, Rotarian, and Marie. Marie, he said, had no problems with his co-wives, and her only concern was the pecking order.
"If surgeons did not share some light moments in the course of their work," he writes in the book, "the heartaches and stresses they constantly endure would drive them to early graves."
Few doctors write about their experiences on the operating table.
But Dawood, while being cautious about doctor-patient confidentiality, lifted the veil on a profession that many people regard with suspicion.
Aside from his weekly column, which ran in the Sunday Nation for 38 years, his books are filled with stories about what doctors and patients go through in Kenya's medical institutions.
Dawood, who was born in India in 1928, moved to Kenya in 1961 to begin his surgical career at Aga Khan Hospital, eventually rising to become the hospital's administrator in 1975.
We might not have known much about him if the stress of working as a hospital administrator hadn't gotten the best of him.
Dawood resorted to writing works of fiction in 1978 to relieve stress, which Henry Chakava of East African Education Publishers found amusing and turned into a book, No Strings Attached, published in 1979.
That was the beginning of a long journey into the world of writing.
Yesterday, Today, and Tomorrow, Off my Chest, The Price of Living, Water Under the Bridge, One Life Too Many, Behind the Mask, Return to Paradise, Nothing but the Truth, and Eye of the Storm are among his other works.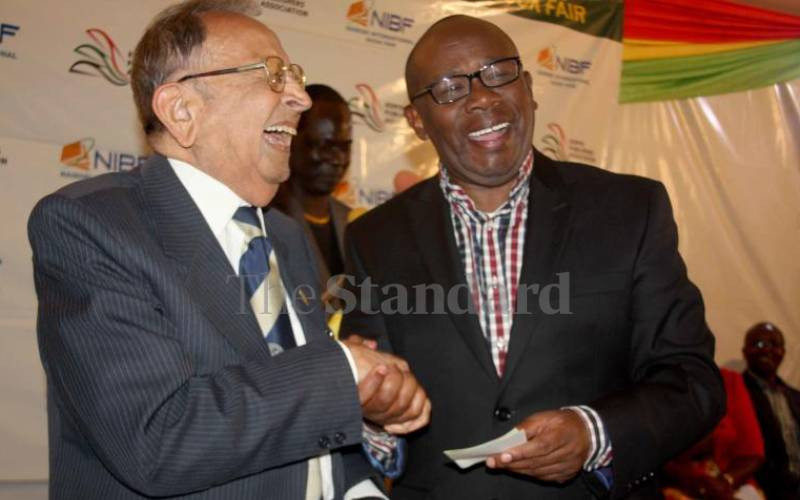 However, it was Joe Rodrigues, the then-editor of the Nation, who encouraged Dawood to write the weekly column for the paper.
Dawood was asked to speak at a Rotarian meeting in Nairobi because the speaker was unable to attend due to illness.
While he termed the speeches at the forum as the most boring affairs that made members doze off, his speech was surprisingly received well with a standing ovation from the largely "gin-loving whites".
"He [Rodrigues] instructed me to write down everything I said. He had it published. He later called and said: you are on. "You're getting a column," Dawood announced. Surgeon's Diary was created.
Even though Dawood saw life through a wider lens than most people, he was all too aware that life is fleeting and that its vitality fades with the passage of time.
Dawood acknowledged in a candid interview with The Standard four years ago, as he prepared to relocate to England after reaching the age of 90, that he, too, was mortal.
He told the writer that after 57 years in the country, he needed to relocate to be closer to his children, who would provide comfort and care in his golden years.
"We love Kenya, but we need to be with our children so they can look after us. We're getting old," Dawood admitted.
His wife, Marie, was distraught that the man she loved was talking of death while he was the one who gave home to thousands during his decades of practice.
"It scares me how he talks of death," she said.
Dawood was known as the 'breast guy' owing to his proficiency in breast cancer procedures. Those who interacted with him talked of a dedicated surgeon who could multitask between surgery and the pen.
Related Topics