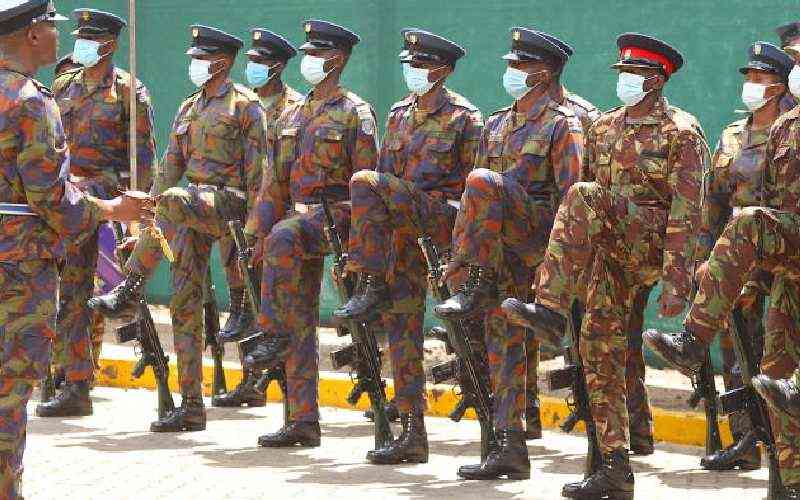 There was a time it was a crime to be able-bodied and fit in Kenya. If one had a muscular frame, they were best advised to flee from their homes and live in caves. In some instances, men desperately tried to get fat or feign illnesses to avoid being conscripted into the army.
During these desperate times at the height of the First World War in 1917, there was simply no hiding place for the omnipresent military recruiters who would swoop on a village when they were least expected. The Kenya Africa Rifle recruiters roamed all the villages in Kenya in search of men who could act as their beasts of burden in the war.
Some of the horrid anecdotes are captured by writer Elspeth Huxley in Red Strangers where he describes how men were duped to attend a crucial case in Karatina in 1917.
When they turned up for the case which later turned out to have been bogus, all men were arrested and put in a huge wire cage where they were later sorted into three groups. The infirm and the elderly were categorised as only fit for shamba work and released to go back home while the able-bodied were escorted to Nairobi and forced to work as carrier corps in the battle fields.
In Kisii, historian Godfrey Hodges in Kariokor Carrier Corps exposes the trickery deployed to lure men into the corps. So dreaded were the recruiters that men avoided sports for fear of being captured.
In some areas, the chiefs had a field day settling scores as they enforced a very unpopular method where every family was forced to produce at least one son. In some instances, Hodges explains, families surrendered troublesome or the least liked sons whose departure was marked by their wailing mothers who fretted they would never see them again.
This explains why the mere mention of a white officer in Kitui would send an entire village into exile, where they could hide for weeks in the wild.
In Dagoretti, the locals had mastered their terrain to frustrate their tormentors. When 857 men were recruited by force, 167 escaped and only three were recaptured.
The environment was so poisoned that when the government scrapped this mode of recruitment, colonial administrators celebrated just as the Africans.
Today as the war in Ukraine rages, in Kenya, its relevance is more than just triggering a spike in the cost of living.
Stories of Russians fleeing their homes for fear of being conscripted to go and fight an enemy in faraway lands, mirrors that of the hapless Kenyans who became unwilling combatants
Related Topics