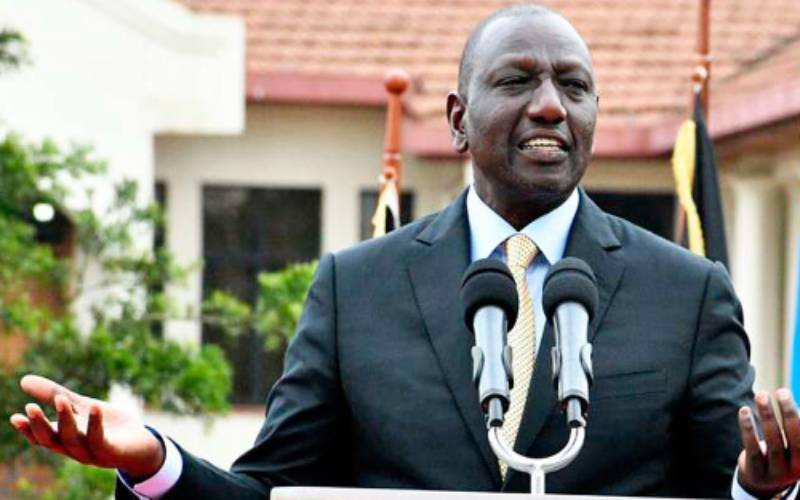 For the first time in Kenya's history, two Doctor of Philosophy (PhD) holders are at the helm of military command.
A PhD is a degree awarded to holders of the highest academic achievement.
President William Ruto and Chief of Defence Forces Robert Kibochi, the topmost hierarchy in the military chain of command, are holders of PhD in separate fields.
Dr Ruto, who is the Commander-In-Chief of the Kenya Defence Forces, holds a PhD in Plant Ecology.
He pursued doctorate studies at the University of Nairobi's School of Biological Sciences, graduating on December 21, 2018.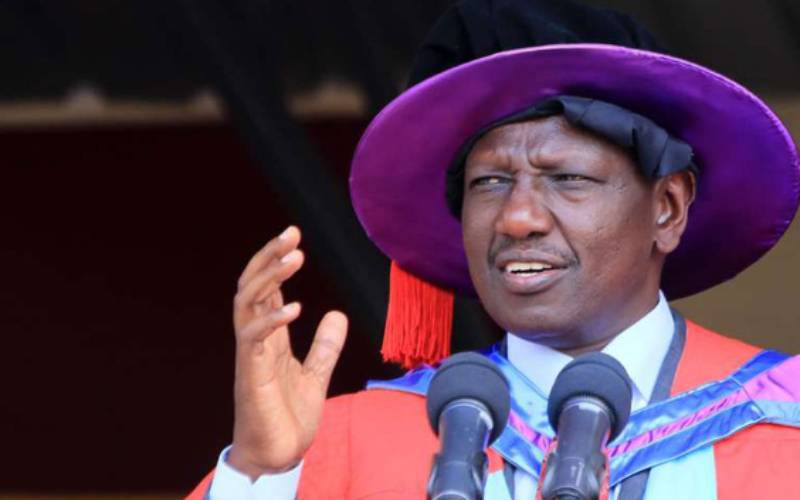 At the time, Dr Ruto was the Deputy President of Kenya under the leadership of Uhuru Kenyatta.
He successfully defended his PhD thesis titled Influence of Anthropogenic Activities on Land Use/Cover Changes and Environmental Quality of Saiwa Wetland Watershed, Western Kenya.
In simple terms, the deputy president's PhD thesis focused on the impact of human activities on riparian reserves at the Saiwa Swamp in Saboti Constituency, Trans Nzoia County.
Ruto pursued the PhD for six years, starting August 2012.
His thesis proposal was approved in 2012. However, he unsuccessfully defended the project in 2016.
On October 24, 2018, when his supervisors were satisfied with the work he'd done, they gave him the greenlight to graduate.
Dr Ruto published his thesis in two credible journals as required by the Commission for University Education (CUE).
The study was published on International Journal of Research in Environmental Science and the Asian Journal of Water, Environment and Pollution.
Speaking on his PhD journey, Dr Ruto said in December 2018: "Nothing has humbled me in my life than braving the grueling demands of attaining the doctorate degree that has been conferred on me. In the course of pursuing this degree, particularly when my supervisors were hard on me, I occasionally interrogated what great men and women of yore thought about education."
Congratulating Dr Ruto on his graduation the then-president, Uhuru Kenyatta, said: "I now see where you (Ruto) have been escaping to sometimes. I used to think he was lying to me when he'd tell me that he was going to do research. I thought he was trying to run away from work, but at least he can now justify that he was actually doing the research."
Dr Ruto's PhD graduation day - December 21, 2018 - coincided with his birthday and his wedding anniversary. Ruto is married to Rachel Ruto.
Dr Ruto holds a Master's Degree in Plant Ecology from the University of Nairobi. He started the coursework in 1991, but deferred his research in 1992, when he was employed by the Kenya African National Union (KANU) in the run-up to that year's general election. He'd later, in the late 90s, graduate.
His Bachelor's Degree, which he pursued from the UoN between 1987 and 1990, was in Botany and Zoology.
Ruto, 55, is an alumnus of Sambut Primary School, Wareng Secondary School and Kapsabet Boys' High School.
As the President of the Republic of Kenya, and being the Commander-In-Chief of the Armed Forces, Dr Ruto is a five-star general.
Robert Kibochi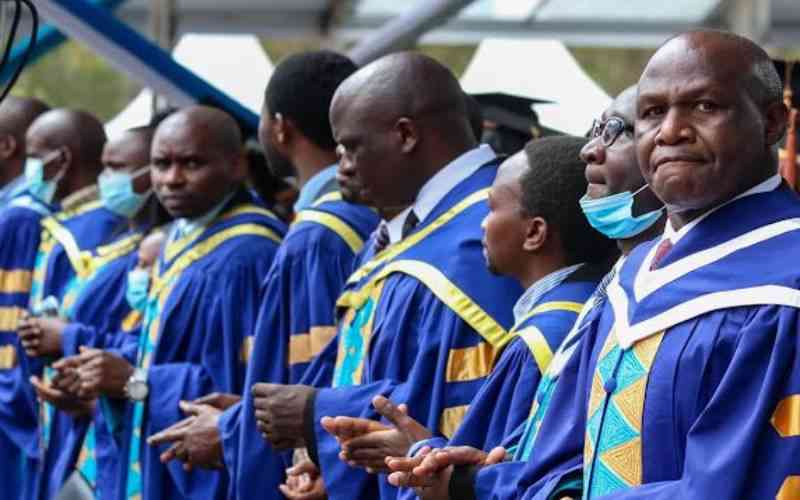 General Robert Kibochi, the Chief of Defence Forces, is the highest-ranking military officer and the principal advisor to the president and the National Security Council.
Dr Kibochi, 63, holds a PhD in Peace and Conflict Management from the Kenyatta University (KU). He graduated on July 22, 2022 during KU's 51st graduation ceremony.
His PhD thesis focused on East African regional stabilisation efforts and consolidation of collective security institutions.
After the graduation, General Dr Kibochi said: "The journey has been long due to the nature of my work, but I had to burn the midnight oil to widen my educational horizons at the top of my scale."
He said he had to sacrifice, owing to the demands of his work, to ensure he graduated: "I started off when I wasn't in this position (CDF). I was in a much lower position, but obviously as I rose in the force, time became very scarce and that came with the pressure of work. But if you have passion, like in my area of study, I could always find time."
Kibochi's lower degrees - Master's and Bachelor's - were in International Studies and Electronics Engineering respectively.
He is a four-star general, originally from the Kenya Army wing. There can only be one four-star general at any given time.
The literacy levels in Kenya are relatively higher compared to other African countries.
According to UNESCO, Kenya's adult literacy rate stood at 81.5 per cent in 2018, up from 78.7 per cent in 2014.
There are less than 10,000 PhD holders in Kenya.
Related Topics