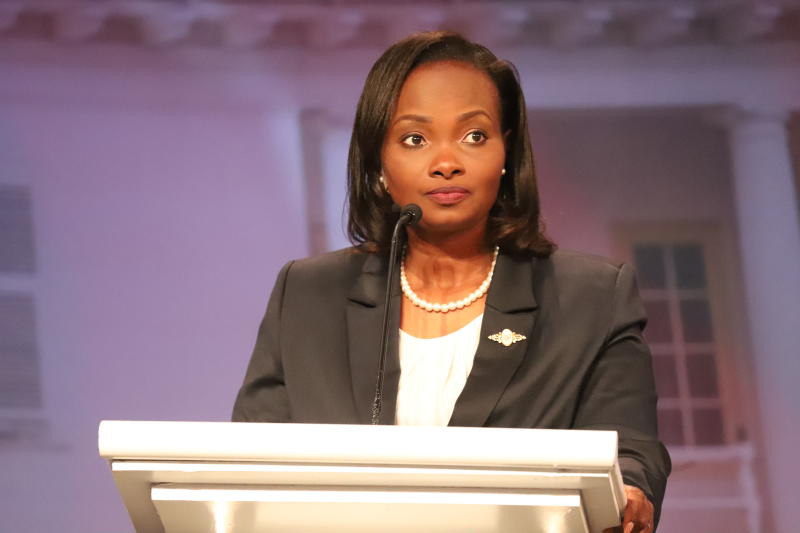 Most people who saw Ruth Mucheru at the presidential debates this past election season would probably be surprised to learn that she is a fast driver.
Ruth, who was presidential candidate David Mwaure's running mate, says that she even almost went professional.
"I wanted to join the WRC (World Rally Championship) but when I decided to do it, it was too late. I have had a few people tell me they do not want me to ever drive them again, including my parents!" she says with a laugh.
"A couple of years ago when I was out of a job for two years and seven months, I had decided that if I got a job as a driver of an ambulance I would take it up! Even though I am a high-speed driver, I have never caused any accident." We are seated at a gazebo on the rooftop of Morningside Office Park on Nairobi's Ngong Road, having taken the lift from the Mwaure & Mwaure Waihiga Advocates below.
At the deputy presidential debates, she came across as serious and corporate-like, determined to sell the Agano Party's manifesto.
"I was a bit nervous, especially when I walked in, which was a reality check - hearing the national anthem being played and being told that there will be over 50 million watching even from abroad. Tension is immense at that moment. And everyone was texting me to say they were watching. The pressure was massive!" she says.
She was also very aware that she was the only one who was going to be on that platform who was a first-time politician.
"I felt prepared in my way, but going there, I knew I was the only first-timer. The rest had been in the game. Justina (Wamae) had been in it in 2017 then came back, so she knew how to play around," she says.
Not that being a first-timer fazed her.
"I did not feel intimidated. I went there with a positive mind about winning. That is how I am. However huge an issue looks, I always go in with a winning attitude," she says.
Ruth and Justina were running on opposing platforms, with the Roots Party manifesto being marijuana-based, while the Agano Party had heavy Christian undertones.
After the debate, social media debate was rife with discussions about their performance.
"There was a lot of kudos but a lot of people bashing me and also telling me, Uliwezwa wewe!'' she says.
"I would just ask them whether they would manage it given the opportunity, and it would end there. The family was telling me, 'You know what Ruth? It was baptism by fire.'"
And what did she think of it?
"I am not a debater. What I call myself is a worker. I am more of a workaholic than a debater. But I would not say I performed badly, being a first-timer. I think I performed very well. I think it was daring and I did well. If I am called back for a second time, it cannot be the same," she says.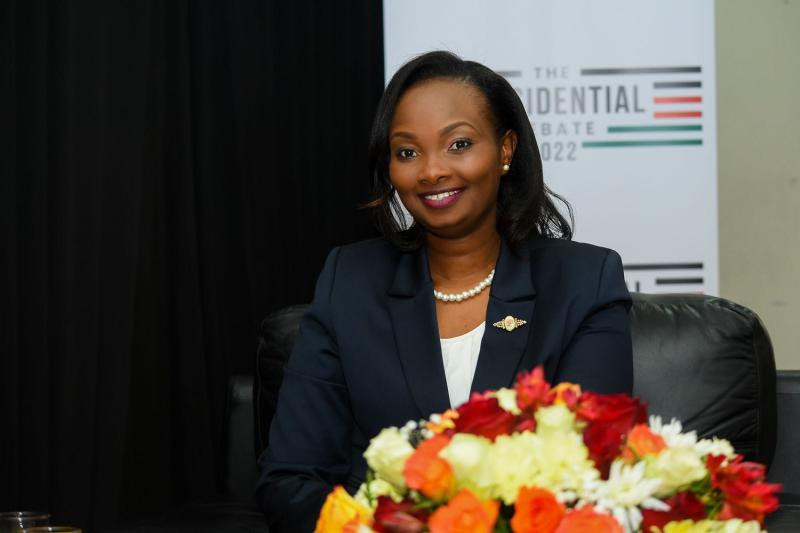 The experience gave her a lot of exposure and changed her life drastically, and today she is recognised everywhere she goes.
"Even when I am wearing a mask," she says. "The attention is too much in some places, so sometimes I have to highly camouflage myself when I am going to places such as the market."
She has always been thought of as a leader by people around her, but her decision to run came as a surprise to her family and friends.
"I got calls from all over. People were asking, 'You're going for the second highest job in Kenya? Are you nuts?' And I asked them, 'Why not?'"
She is married to Alexander Mutua Kisilu, a business person who she describes as a medic of non-pharmaceutical products. He, too, was wary at first, worrying about what it would mean for her and how it would change their lives, but he ended up being a huge supporter of hers.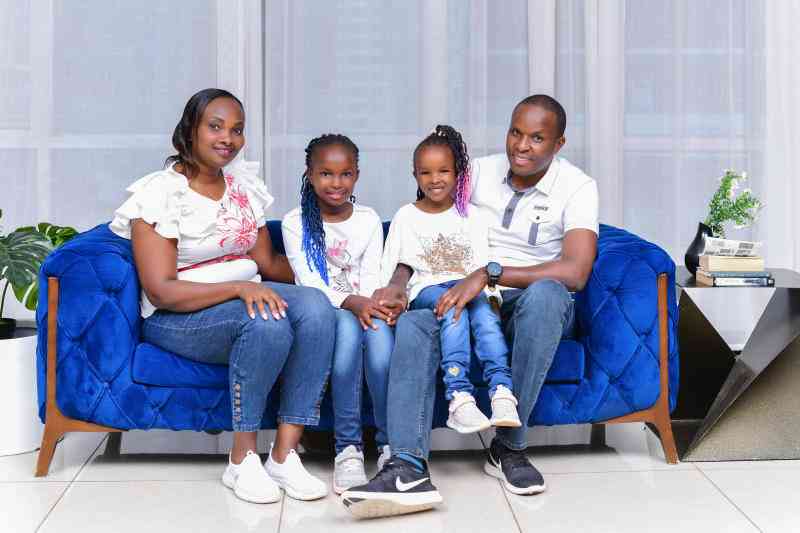 This was her second stab at a chance to govern, and her principal the first time had also been Mwaure.
"Mwaure has been a family friend. We had had another relationship of running for governorship when Mike Sonko (former Nairobi governor) was thrown out," she says.
He wanted a female running mate and had approached others but she fit the position best in the end.
"We got all our documents cleared and everything. Then out of nowhere, I see on the 1pm news, 'Gavana aapishwa.' I was wondering, of which county?' Only for it to be Nairobi. It was Ann Kananu. I wondered what we had been doing all that for then, but let bygones be bygones," she says.
"I feel like God was preparing us the first time when the governor opportunity came. Because we chased around our papers and felt a lot of pressure, by the time the presidential one was coming, I was fully in it," she says.
They thought they had everything ready but IEBC (the electoral body) chairman, Wafula Chebukati, rejected them the first time.
"If you are weak, do not get into the race. It is not for the faint-hearted," she says. Chebukati, however, let them try again.
"He is very soft-spoken. He stipulated what needed to be amended and the second time we sailed through," she says.
The campaign trail was strenuous, she says, especially financially, and a little disappointing. "Out of the normal expenses, the other unfortunate bit is the culture of Kenyans expecting handouts. When you are up there, people are shouting, 'Unga! Unga!' Some are holding plates," she says.
"I am thinking, 'Do you need to listen to someone because they are coming to give you cash? You are choosing a leader because you want a better tomorrow. You work, and you increase the money in your pocket. But people ask for it and if you look like you have nothing they start shouting your opponent's name just to irritate you. Or they get rowdy."
She says most of the people who would show up at the rallies were drunk young men, yet it was still morning: "I was wondering, 'Is it parenting? The society? The economy? Who do we blame?' There is a problem with the boy child."
Ruth has two daughters, aged nine and six, but she hopes to work with boys to rectify the situation in future.
Kenyan elections usually have two people at the top of the race, either of whom are usually considered the likely winners, but Ruth says she believed that they would win.
"A two-horse race? That did not bother me an inch. My fifth was Mwaure. I was optimistic. I was very sure and ready," she says.
For someone driven by fear of failure, watching the results come in was no fun for her.
"I would look at them and comfort myself that it was our first time, and then decide to make myself busy," she says with a laugh.
"My family would comfort me and say, 'Ruth, relax!' They would find a polling station in the interior and show me that we got 300 votes in a place we had campaigned in."
They were the first to concede. "He (Mwaure) called me and we weighed our options... and decided to accept defeat," she says.
They decided to support President William Ruto "because we share common values and have the same Christian beliefs".
Related Topics