Home
/
My Man
Men only: Life truths for men, women and wakora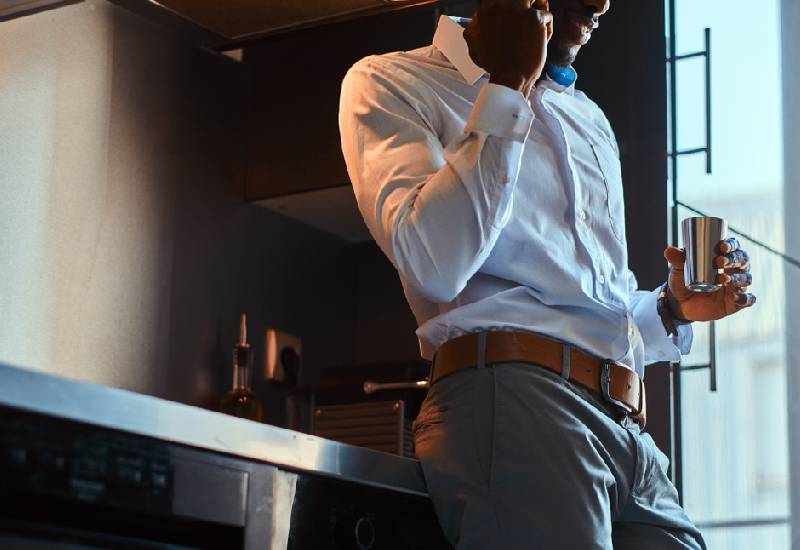 We are almost at the end of the first quarter of the year, already, and I got a bit of mail from last week's article. Seems many men liked the headline: 'Why Money Can't Buy You Love.'
Here are ten rules.
I. 'Mwanaume ni Pesa' – I don't know if you watched that clip that trended, where a preacher taunts lunchtime idlers at Jeevanjee Gardens, screaming 'mnakaa hapa mkikula air burgers, lakini pengine kuna mtu ananunulia bibi nyama choma saa hii! Kwa sababu yuko na pe-saaa!' With money, a man may be a god to the woman. No money, reverse the word 'god.' Anaona tuu esese, imekaa sitting room inaangalia TV.
II. 'The Fourth Drink Does It' – My friend Mugambi was trying to explain why, when we were young, you'd buy a young woman like three drinks across few hours. But the bum who buys the last one goes 'home' with her. He concluded that there's a 'cut off' time to take charge in clubs, and 'chips funga.' Young men can try this after we slay the coronavirus dragon.
III. Sometimes, a relationship of years, or even decades, ends up with a man walking out of a house and never coming back. Or with your bags and suitcases packed, and waiting for you kwa corridor. Or coming home to a house as bare as your bottoms on the day you were born. Move on/along.
IV. Government is a giant baby, never ever forget that. On one end, it has a big mouth, with a giant appetite for our taxes that is insatiable. On the other end, it has a giant orifice that spews incredible waste and odious corruption that stinks to high heaven.
V. There's a line in the 1985 novel 'Spy Story' that says: 'You can't make women happy. Not for long! And if you try and make them happy all the time, they will never forgive you for showing them that they can't be ...' I think of Meghan Markle, with poor Harry standing there, looking unhappily at Oprah as she spun that soap opera.
VI. 'A Foolish consistency is the hobgoblin of little minds.' When you think of al Qaeda, or extreme Christian fundamentalists, or obdurate bureaucracies or people resistant to all change or progress, even in things like FGM, you realise the truth of this aphorism.
VII. 'Human beings are like tea bags. You do not know your own strength until you get into really hot water...' We all have struggles and go through challenges in life. That's life! But it is when you are in hot soup that you realise what a fighter you are; or get cooked.
VIII. Someone once said 'you are not drunk if you can lie on the floor without holding on!' Another monkey said 'one tequila, two tequilas, three tequila, floor.' Kaka lala fo-fo-fo.
IX. Ockham's Razor – 'don't assume more causes for a phenomenon than are necessary' – would really help a lot of crazy, illogical and dumb people on earth. Flying saucers with aliens? And, no, it's not witchcraft, he really died of an accident/she passed from corona!
Also, Bill and Melinda Gates really are multi-billionaire philanthropists, not '666' who wish to control the world's population through various vaccines.
X. 'If ye play with anything long enough, it will break.' It doesn't matter if it is a toy truck, being mangled by a manic 4-year-old boy, or a relationship, where one party really pushes the envelope and tests the limits of the relationship. One day she will snap – and either leave you (or leave you with a kitchen knife sticking out of your gut).
XI. Lately, there have been msakos all over for folks not wearing their masks.
Watu wanawekwa bakora for being wakora who are not wearing their barakoas!
As Covid-19 curfew stretches on, remember there is more law at the bad end of a night cop's baton than a Supreme Court's decision.
Related Topics