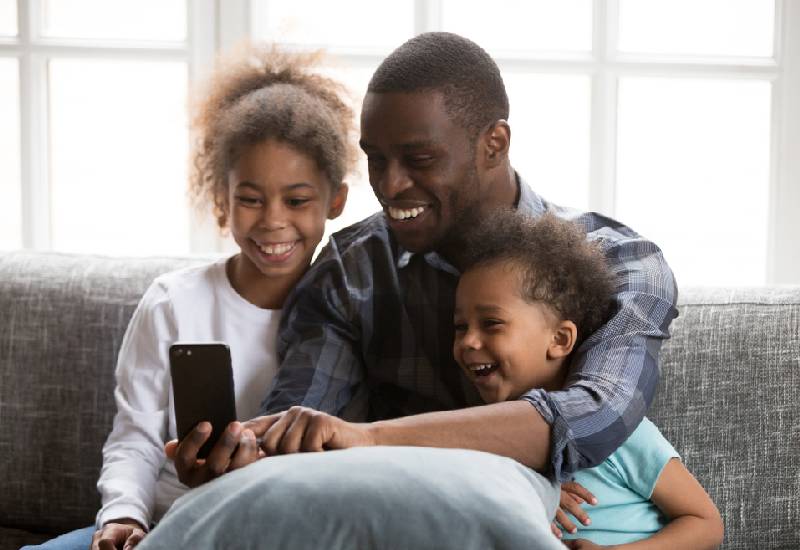 Last weekend, in the company of my friends Abbie Mudagale and Evans Imbali, I attended a colleague's baby shower. The proceedings really kept me wondering if we take children's privacy seriously.
Posting children's photos and videos on the internet is a serious social crime rife in contemporary Kenyan life, especially among young couples. Why do we do it? Is it fair to the children? Do we know the risk we put them in by publicising them before they learn to walk?
Maybe we copy this from a section of celebrities who create a storyline around their kids, but this is business. Celebrities do this for the cameras, for views, for likes, for endorsements. They do this for their brands. You probably have no reason for doing this yourself.
Are you aware that you need consent to post anyone else apart from yourself on any social media site? Yes, even if this person is your child. In fact, it's worse if the person in question is a minor because then it means you are taking undue advantage of their inability to make decisions for themselves or to speak against your indecisiveness.
Social media, in general, places a lot of pressure on any user. All of us know we struggle to fit online. We only post our successes and conveniently avoid the reality of failure that faces each one of us. So, if grown-ups can reel from the pressure of social media, how much worse is it for children?
Imagine a child portrayed by their parent as doing very well when they were young. Would such a child be free to play in his neighbourhood, attend average schools or even go to the estate shop to buy bread without enduring curious glances from onlookers? Let us give our kids a chance to grow normally.
It's irresponsible, also, to imagine that your kids will grow up to be social media lovers simply because we are. Maybe these guys prefer more private and quiet lives. Imagine the kind of headstart we will have granted them.
READ MORE
Or maybe our kids will grow up to join professions that require a certain level of 'social media silence', like the intelligence or disciplined forces. Will we have given them a good start in terms of their internet footprint?
But worse is the reality of cybercrime that could well stem from simply posting your child's photograph online. There are criminals lurking out there who would easily pounce on the chance to harm your kid. Especially if it would give them financial gain in return. Posting your child's images and information online gives these faceless rogues an even easier time.
It is good that we are harnessing the power of social media but we should be cautious and exercise responsibility while doing. I doubt any of our parents violated our privacy as we are doing. Let us follow suit by being fair to our kids and allowing them to grow.
@aseri-the-prince on twitter