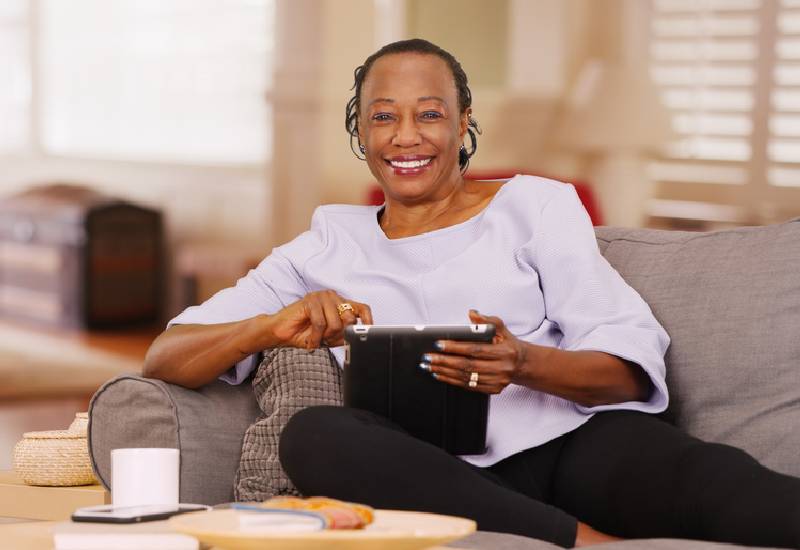 For you who've been following, I, Art Amacho, 33-year-old Kilimani bachelor, have been having a serious stalking saga involving my neighbour, a 60-year-old GILF called Madame Beth Njeru.
Slept with her once (ok, but many raos) one drunken weekend in October. Now she's clinging!
Did I mention she was the main suspect in her German ex-husband's abduction, back in 2014?
Last Friday, I call up an old pal called Tim who likes the gym (I hadn't seen him since 2017).
He also has a fetish for grandma-types, hence the perfect guy to set up on a date with ole Beth.
I actually go with him to her apartment (he's carrying a bouquet of flowers, old school style) – and that red wine that the old bird (stalker eagle woman) likes.
I ring her doorbell, and she looks surprised to see us.
READ MORE
'This is Tim, he's my best friend,' I say. 'This beautiful girl is called Beth. She's my jirani ...'
I then literally shove Tim into her arms and apartment, and take off, shouting I'm off to ushagu!
Then sneak off into my apartment, and sleep like a baby later, big smile on my face. Freedom!
Early in the morning, doorbell rings. It is Tim.
'How did it go, bro?'
'We had dinner, talked a lot, kunywad kidogo, started making out, then the crazy gargoyle goes off to her bedroom, telling me she 'loves Art, and cannot betray her little baby,' exact words.
I hold my clean-shaven kichwa in my head and groan. 'How long is this gonna go on, man?'
That Saturday evening when the salonist Lucia comes for her regular monthly rubs – our 'relationship' has become a transactional mid-month thing (she's broke by then, takes 10K for 'rent') – Madame Beth is there on the corridor to tell her 'dogs and hoes not allowed in corridor.'
Crazy ole lady! – before sexagenarian Beth, this was just a phrase in movies.
But the s*** really hits the fan next day, Sunday, when Nthenya, the 17-year-old daughter of Muoka, one of our apartment's security guards, comes in to do the weekly kibarua ya kuosha.
Although the going rate is Sh700, I always pay Nthenya a thousand bob, because although work is hard even for us 'white collars' in this Corona economy, poor households need every extra cent.
As Nthenya leaves, feeling guilty at my own relative good fortune, I impulsively add her Sh500.
She throws her arms around me, and before I can react, kisses me quick on the lips. Then flees.
That is when I see the shadowy figure of my sexagenarian jirani, camera in hand.
Later on, I get the compromising pictures of that hug and peck, that look soo incriminating!
'Told you I used to be a wildlife photographer in Amboseli in my younger years,' Beth texts.
'And now here we have evidence of your affair with an underage house cleaner, Art Amacho.'