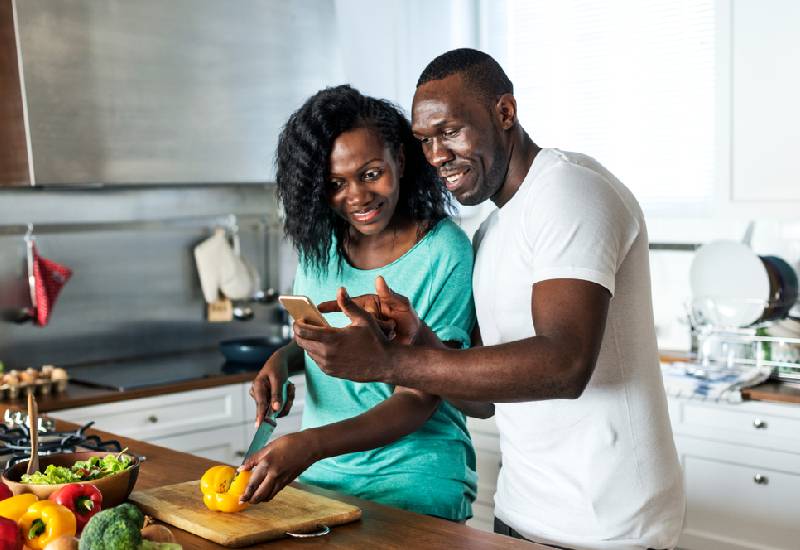 Last weekend, this couple I know only on Facebook – let's call them Boni and Linet – had an event that Linet splashed all over social media (they both are in mid-to-late 30s).
It was Boni's 36th birthday and, that Saturday, Linet surprised him with a garden party that she had organised as he slept (on weekends, he sleeps in late), complete with an events' organiser.
She was 'revenging' for the mid-year, mid-June surprise picnic at the national park that he had arranged to mark their fifth wedding anniversary.
Needless to say, this being a full month before Corona hit our shores, the couple had had a lavish Valentine's Day dinner at some swanky hotel (and stayed there overnight on one of those 50k a couple special offers) – and we all got to know because Linet uploaded hundreds of photos (and dozens of videos) on both IG, FB and even links to them on Twitter.
By now, especially if you are a woman reader, you are thinking: 'Wow! What a lucky couple.'
Some of you may even be secretly thinking: 'Why doesn't my guy do romantic things like that for me, even if cheaper?'
It gets better, sister.
READ MORE
Linet uploads 'Perfect Couple' pictures and videos of them at least thrice a week on social media. 'Jogging with Boni' she captions a video of them jogging in their leafy neighbourhood, with two shrill yelping spoilt Chihuahuas in tow.
'Monday Blues with Hubby' on a Monday evening, with them listening to jazz music.
'Real Men Cook for their Sweethearts,' a photo of him bringing her breakfast-in-bed on a Thursday. It is like a reality 'romance' show. She even has her own small YouTube channel, full of this content.
And, ohhh, always, dozens upon dozens of 'what a lucky woman' etc, from 90 per cent females – which is why I'm writing this piece in the first place, signora. It sounds too good to be true – though it is a true story – and indeed it is too good to be true. From a source I know who is in one of those high school girl groups on WhatsApp, I saw screenshots from Bonie to his 27-year -old mistress, let's call her Julia, on the Sunday after his birthday (that's how small Nairobi is. You always know someone who knows someone who knows that social media show-off, in a close way).
Boni's message to Julia was simple: 'I'm tired of being tagged by this woman (his wife, Linet) all over the Internet, when we no longer even are intimate with her.'
Turns out that Boni and Linet have a lot of issues simmering like volcanos underneath their 'perfect relationship' ...
First of all, they are frustrated because Linet, now 39, so three years older than Boni, is unable to bear children – something she knew and kept from him, until two years into their marriage.
"Yet when we were courting, I always spoke of wanting a large family, and she'd say 'yes, yes.' ''
Secondly, she comes from a loaded family, and Boni works for her father. A wealthy, hands-on, micro-managing, driven man, Boni feels her Dad treats him with thinly concealed disdain, that borders on contempt – and Linet does nothing to defend her husband – because she is a total 'Daddy's Girl.' In fact, he recently found a text message from him to his daughter plainly stating that 'that's what happens when you marry a free loader ...' and she actually had done laugh emojis, then typed: 'C'mon Daddy, don't be mean! Boni can be a bit lazy, but under you, he'll come good.'
Thirdly, and he's confessing all this to his mistress Julia (who is mercilessly entertaining her Gals' Group from high school with screenshots), Boni whines about how very jealous Linet is.
"One evening, she actually slapped some poor waitress in a high end restaurant, and I had to part with 10k in compensation, so she doesn't report the case."
Boni claims the pretty waitress had written him her number on the receipt so he can send her a tip separately from the Mpesa for their dinner tab, but I believe they'd been flirting, lol.
Now Boni is telling Julia that they should have a secret baby together, whom he'll support – presumably from his Dad-in-Law's dough.
Meanwhile, Linet is still busy uploading pictures of their perfect couple life, both to mark her territory very publicly. And feed off the envy of strangers, including her 'not as lucky' friends.