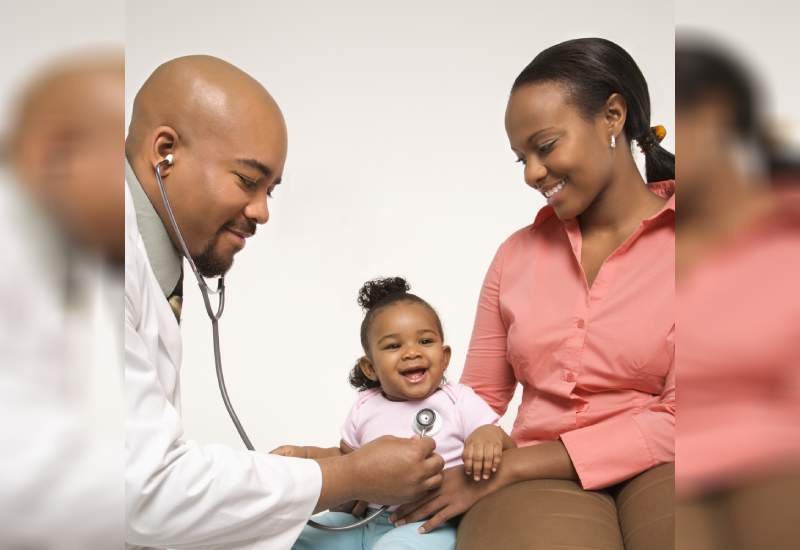 I was sad to learn this week that my 'next door' neighbour, Beryl Wanga Itindi, had gone for surgery.
Even tried to visit her midweek afternoon, but was told it was after/before visiting hours.
Coincidentally I had just returned with one Susan Mbogo and my friend Eddie Chepchirchir (I like that surname, it evokes sounds of birds and crickets) from Pipeline's Bliss Clinic (where we'd gone to do a Books & Babies event).
Soda, balloons and cakes characterized the event, and since they (like all other corporates, including our own media company) were having their 'Customer Service Week,' we were pleased to find part of it was free baby vaccination – for babies between the age of close to zero to 18 months.
I'll tell you why this piece is important in a moment, something to stick to the refrigerator.
VP James Muchiri of Bliss reliably informed us that since the end of April, the footfall of mothers taking their kids for immunisation at not just their clinics, but also hospitals and even public dispensaries across the country, had dropped drastically.
Ironically, that last week of April was the World Health Organisation's 'Baby Immunisation Week.'
READ MORE
This fear is, of course, because of mothers fearing to go to the hospital for fear of coronavirus, yet the chances of babies catching Covid-19 are quite low.
The real terror is what a baby born in that last week of April, say April 29, 2020 (my late bro's birthday date), who is now almost six months old, and who hasn't been taken for vaccination by their Covid-19 paranoid mother, may actually be being exposed to.
I spoke to Bliss paediatrician Jelagat Kimaiyo about the immunisation schedule that mums need to follow.
At birth, a baby is immunised for Hepatitis B, then again at months two and three, see?
There is a vaccine against the Rotavirus at four months, then against the diphtheria and pneumonia at six months. (I've always been petrified of baby pneumonia because my kid sis almost died at six months from it, according to family medical folklore).
You need your child immunised against polio at nine months, to avoid them contracting it, getting crippled, then cursing your carelessness for the rest of your life, unto death.
At a year old, there are the triple 'M' vaccines – measles, mumps and meningitis. hMMM!!!
Then that annual influenza shot you keep hearing corona-ravaged Americans being warned to go for as soon as autumn starts giving way to winter (round about the time Trump loses to Biden early November.
Remember, as a Kenyan mother, that your baby needs that immunisation against influenza.
After they turn one, and for the next half year of their life, there will be vaccinations required against Hepatitis A, Tetanus then polio again – and every time you hear of a polio outbreak, Center Manager Hildah Kemuma advised, "do not hesitate to come to the clinic for vaccine."
I mean, I know those government medics who go from door to door during these outbreaks can seem as scary as that Angel of Death in the Bible, who went from door to door in Egypt putting 'X' on doors (to either spare/kill first born sons in every family, can't remember, though as a first born son I loathed that tale as a kid).
But letting them immunise your child could save them from a lifetime of deformity.
Now that I've done the responsible thing by many young moms reading this, this Saturday, allow me to say this on behalf of 'the boys' who may be enjoying lifting of lock down/later curfew – who Wanga attacked last week.
Let the boy enjoy his beer in bliss until that 9pm on Saturday eve if he wants.
After all, he is not a baby, you are not his mother, and you cannot vaccinate against vodka.