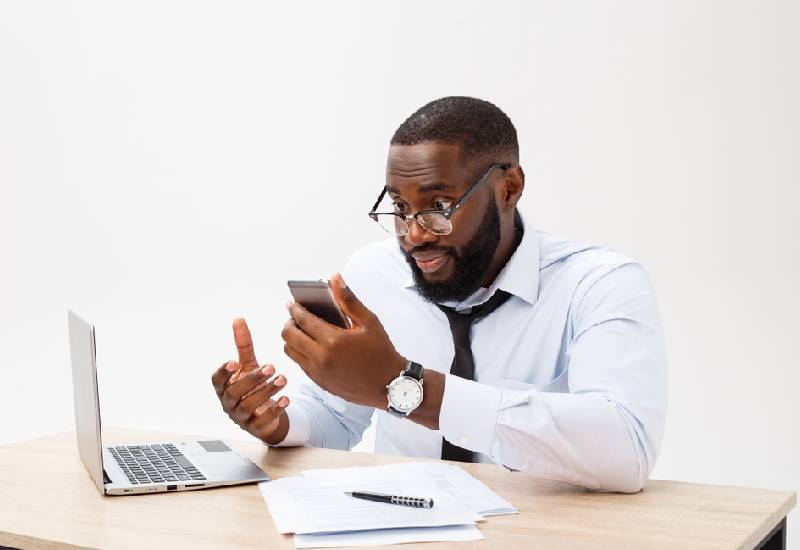 You last left me after Diane had revenge-dumped me in a hotel suite in Diani. Next day, a Sunday, I was on that morning express train, and back in Nairobi by 2pm.
As I slept in a fitful siesta on my sofa, my smart-phone rang. I stared at the name on the screen in disbelief – Sonia! Recall the petite light bar stall owner I had a brief dose with back during the May lockdown? The one I ghosted after I moved out of Bel Air Apartments, after she fought with Lucia the Salonist?
I found myself answering: 'Art Amacho here!'
'I need to see you!' she said in that whiny voice of hers, without preamble.
'Look, Sonia,' I said. 'I'm not in a financial position to lend you any money for stock for your bar.'
'Sio pesa zako ninataka!' She spat that statement so viciously I held the phone away from my ear, as if from a cobra.
But somehow I found myself not just sending Sonia the proverbial fare (for 'Bolt') but also the PIN to my exact location in the swanky new apartment that's mine, rent free, till the end of December.
READ MORE
She took her sweet time coming to my place. But when I opened the door, Sonia was prettier than I'd ever seen her before. Red dress that clung to her petite figure, the sunset from my apartment windows on her skin making it look translucent.
Without a word, we hugged and smooched. Then made frenzied love right there on the living room carpet. Afterwards, she showered, I didn't, then drove in my fast blue Subaru to a takeaway pizza place. Just about beating curfew.
Then we went to the pool area of the apartments, where I caught two or three of the male members of these swanky apartos throwing lustful glances at my bar lass as we ate the takeaway and drank our wine.
'So, how's Sony's doing?' I finally asked, casually.
'Nilifunga!' she said in an empty voice. 'After ku-bribe police daily, na bila dough ya stock.' She shrugged.
Suddenly feeling guilty for the ghosting at her time of need, I made a rash offer. 'Look, Sonia, pengine I can look for fifty thao, you know, strictly as a loan ...'
She gave me a look as one would give a penguin that suddenly surfaced in the Sahara. 'Art, si nime-k'show nilifunga biz, nikauza furniture, na landlady akachukuwa hizo premises?'
It hit me, then, that the poor girl could have taken me for fifty grand right then, but had not. So if it wasn't money she was after, what was it then?
That night, in an abandoned manner, Sonia showed the Bad Bachelor exactly what that was! Then did the compulsory walk of shame on Monday morning at sunrise, because I really did have to prepare to go to work at Worm's Advertising Agency, which after Sunday with Sonia, seemed bearable.
All week, we'd exchange WhatsApp messages with her, except she'd send hers late, in Dead of Night. Then last Thursday, I got the death threat. 'Hacked the phone and have seen your messages. I've forgiven my girlfriend, but warned her if she ever lies she's going ushago weekend and sneaks to see you, she'll be found DEAD with your body next 2 hers ...'
The bugger even had the audacity to sign off with his real name 'Nyapiethro.' The Goliath of an AP post commander who had been extorting every small business in my Old Neighbourhood, including Sony's Pub, and having ruined her, was now financially supporting her.
Maybe this was her way of taking vengeance on him.
But I don't think 33 is a viable, die-able age for a bachelor – unless you are either Jesus or Bob Marley.