Home
/
My Man
Men only: 20 clear signs your woman is cheating on you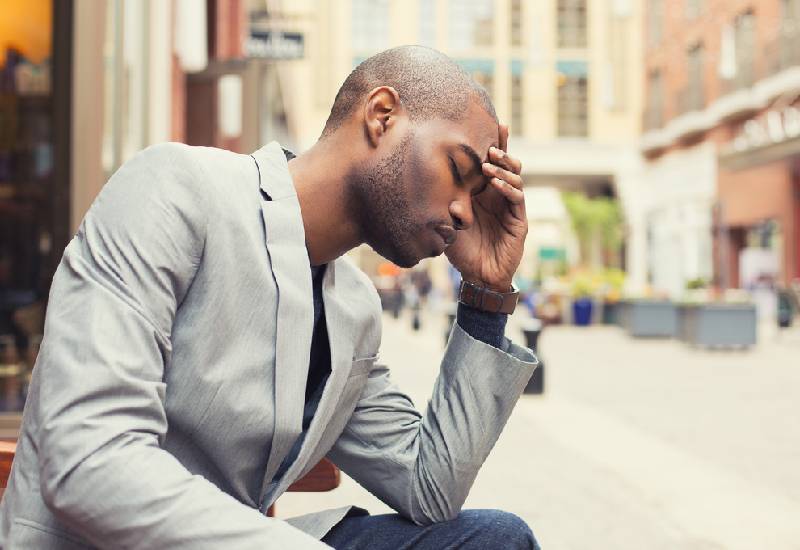 I always try to meet this column's regular readers at their 'point of need.'
So when one asked me the other day about signs of a cheating wife, I promptly contacted my old secondary school pal (turned private sleuth and DNA tester) Nathan Munya.
Munya was born Nathaniel (he has an identical twin called Daniel, which explains his fascination with DNA, at least to me), but he shortened it to Nathan in high school (especially after we started calling the twins 'Dana Thaniel,' me and my penchant for giving folks sticky nicknames).
By the time we ran into each other in college (we were pursuing different courses), he'd further shortened his name to just 'Nat.' But because he had become such a dandy dresser, I re-baptized him 'Natty,' but it caught on as 'Nutty' (giving him a totally unfair reputation as a crazy guy, yet all Natty did was drink and date a bit, and study hard); before it settled into 'Mnati' – making people assume he used to be a rasta, yet the guy has shaved box-n-fade all his life.
Anyway, I consulted Nathaniel 'Mnati' Munya, and here are his 20 signs of cheating wife.
i. Phone texting and messaging and chatting all the time, posing for sexy selfies, giggling and laughing late into the night on her phone. Bad sign.
ii. If you ever happen to come across her unguarded phone, by some miracle, chat histories have been totally deleted.
iii. Takes too much care and time in her dressing, maybe has new scents and even starts working out. Who is she doing it for?
iv. She used to complain about work, but is suddenly heads-over-heels in love with kazi. Throw in late evenings on the job, and you could be having an 'Assistant Manager.'
v. She has lost interest in sex with you, probably because that vacancy has been filled (or maybe she just doesn't like your growing 'pregnancy,' snoring and beery breath).
vi. Meaningful talk, intimate conversation and those long bonding talks about your future/plans have ground to a halt. Hapo, mtu wangu, kuna 'chida' kubwa kwa grao.
vii. If she has acquired new hobbies (bird watching), a new taste in music (she loved gospel, is now into Death Metal) or a new style of talking (she's says 'eff that!' a lot).
viii. Normal women, sans the millennial 'feminists', like their houses tidy. If she no longer gives a damn why your socks are on top of the piled up dirty place, hayuko huko.
ix. Zero jealousy – she doesn't care if you stare at another woman's big bottom at the mall, or flirt with a friend at a party.
x. You used to plan your precious weekends together, but she is the one now suggesting you go watch football with the boys on Saturday. 'Ata ukitaka kulala kwa Silas, hata hapo ni sawa!'
xi. Uhuru has opened up the borders, but she doesn't want to go to Tanzania with you. And if you insist, she acts like you're planning to murder her and bury her in Arusha.
xii. Anniversaries are forgotten, and birthdays treated with the excitement of a wet rag.
xiii. Her moods used to range from sulky to downright sullen. It's like her face was permanently swollen. Yet now there's a dreamy smile and gait to her step.
xiv. You had Friday rituals like maybe a bottle of wine and a movie, but she now seems distant to moody during movie time, like she wishes she were elsewhere. She does!
xv. If you are regular church-goers, she wants to skip kanisa (coz God may get her there with Finger-of-Lightning). She may also not be up to visiting with her in-laws. Guilt?
xvi. She lately has the air of Saint Stephanie the Martyr, maybe because she feels she has to stick (for the kids) or stay for finance.
xvii. Fights have become very frequent – you can't just seem to do anything right.
xviii. Weirdly enough, Munya says, some strays start giving you frequent sex in funny styles. Before you get too happy with your liberated 'Wilding,' jiulize moja/mbili.
xix. If she starts having expensive clothes and accessories (or as happened to an ex colleague with wife, a posh car), don't just buy the Sacco/Chama story, sucker ...
xx. Women have female instinct, but men have male gut! Listen to your MG, man.
If you'd like to get in touch with Mr Munya, or have a topic you want me to address, mail.
[email protected]mail.com
Would you rather see the future or change the past?
Related Topics