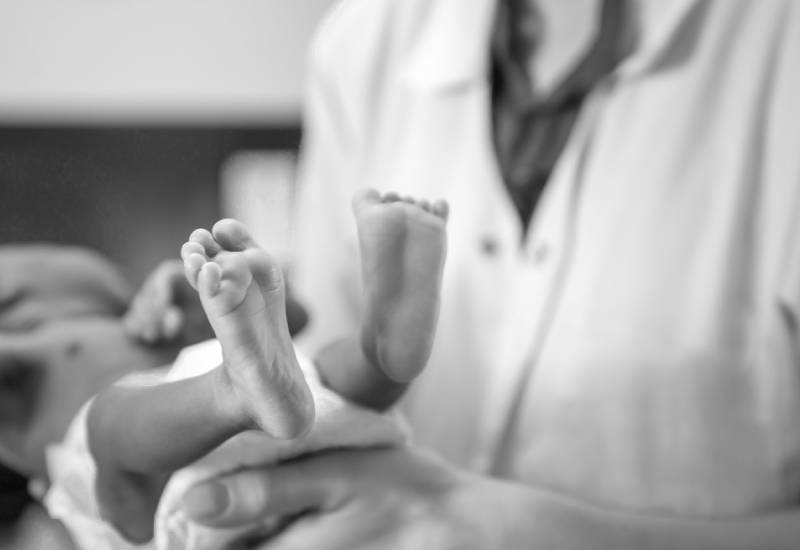 I was in Bungoma mid-week to try and 're-organise' a PEN college and schools tour that should have taken place from September 1 and right through to Heroes' Day with various institutions. This Covid-19 situation means January 2021 is the soonest many 2020 events may resume. But life literally goes on.
There, we found out one of our people on the ground, Daisy Indangasi, had just delivered a baby that very morning, and was still at the Lifecare Hospital there.
So we decided to visit her, and found a cheerful Daisy in her own private room, not looking at all like one who had just left the Modular Theatre – the baby was via Caesarian – a few hours before (though Baby Hope was in the nursery, sleeping after being fed expressed milk and special formula).
I'll give one thing to Itindi Wanga. Man, you Lunje ladies are true 'omundu strongs.' The other 'omundu strongs' are the folks who serve in our health care system – and this is being belatedly acknowledged all over the world, due to the unprecedented novel corona crisis.
Being at the maternity wing of the hospital put me in a melancholic mood. Dr Doreen Adisa Lugaliki, the frontline heroine who passed away of Covid-19, was my daughter Chelsea's pre-natal doctor nine years ago (I had nicknamed her daktari 'Lugha ya Ligi' which made her laugh) and this wonderful woman, gone too young, was buried here in Bungoma just 12 days ago.
So I took comfort in speaking to another 'child-carer' Dr Agnes Ngecepe, a paediatrician at the hospital, about their work at the 'Mother and Child' unit (that serves moms and kids not just in Bungoma, but also Busia, Kakamega, Kimilili, Kisumu and as far as my native Kisii).
The best part of their job is of course safe deliveries, seeing a mother's joy as her baby is handed to her that very first time.
READ MORE
'But my proudest moment ever is when we did the first ever baby surgery, a pyloroplasty, successfully right here at the hospital,' Dr Ngecepe says. 'The first ever in the region.'
She then hands me over to Dr Percival Selepe, their head medic, to take me on a 'sight-seeing' mission of the Neo-natological unit of the hospital (as she goes off to attend to some health care duties); and one soon gets to appreciate life, especially if you slid into the Earth with ease. For here are the incubators, with babies of low birth weight or suffering from septicemia.
'The satisfaction we get as medics,' Dr Selepe, who is South African (and did a decade of medical duty in Ireland), 'is that we'll see these pre-mature babies grow to full term in the incubators, then hand them to happy and grateful mothers.'
It makes me think of my cousin Divina, now in Virginia since the year 2000 AD, who after getting a pre-term boy called Baraka (he stayed three months in an American Incubator) said 'had he been in Kenya, hange-survive.' Such 'Diasporians' would be surprised to know that even in Bungoma, there are world class facilities, so 'Mwafrika awache kujidharau ovyo ovyo' as late Mzee Moi used to say to Kenyans.
When the inevitable issue arises, Dr Selepe is swift to deflect the specter of Covid-19. 'Coronavirus, if it arises, is handled by the county government,' he explains, 'and we haven't had any cases. Anyway, if called upon, we do have a Memorandum of Understanding with the Bungoma County Government.'
If anything, what worries him is that panicky mothers have been avoiding taking their tiny ones for vaccinations for fear of contracting the virus. (En route to Bungoma, one of the page-long features I read in The Standard was 'Too Scared of Corona to dare go to clinic'
'Immunisation, as per the prescribed schedule, is very central to the young child's wellbeing,' Dr Selepe says. 'At our hospitals, we provide a very sterile environment to avoid all contamination – not just for Covid-19. One day soon, we will be able to do door-to-door child immunisations as part of home care service.' So, mothers, 'Men Only's' parting shot is – take your babies to the clinic for their vaccination shots, for God, goodness and their sake.