Home
/
Money
Sh100 and I was all set for my first henna client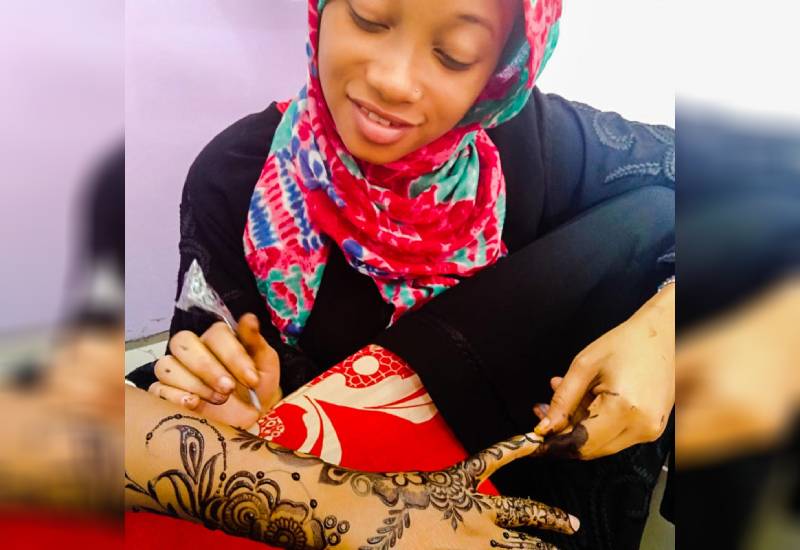 Zulfa Ali Rashid, 24 years old, has been practising henna body art in Malindi, Kilifi County for five years. She let Nimoyo Salim into her busy schedule that sees her work up to nine hours a day
My background
I was born and raised in Malindi as the second last of six siblings. Though I had an interest in art and loved to sketch, I aspired to be a nurse. The idea of helping people was something I envisioned as my calling.
The idea
After my KCSE exams at Muyeye High School in Malindi in 2016, I went to stay at my cousin's place for a week. During the day, I would watch her do her work - drawing temporary body art on her clients' bodies using henna. The body art was so fascinating and mesmerising to me. Her clients left so happy and the work seemed satisfying. I was hooked!
Meanwhile, my family was set on me becoming a nurse so when I told them I wanted to be a henna artist instead, they expressed their reservations. I swore that I would prove myself.
What happened next
I started by looking online for designs and spent hours sketching them in my books. Eventually, when I felt I had got the hang of it, I bought some black henna for Sh100.
I started small by applying henna on children's hands and, to my amusement, people started calling me over to their houses while others came to look for me at home.
Soon after, I travelled to Tanzania to draw henna on my cousin for her wedding. The exposure to a different art style got me even more curious and eager to pursue it. When I came back home, I enrolled in a school but I left when I started getting more appointments as I had already grasped the content so I continued drawing for a fee.
Drawing people's stories on their hands and seeing them happy is what makes me love my work. It also gives me the opportunity to express myself through my art.
Running a startup
My work schedule starts from Monday to Saturday 7am to 6pm though sometimes I might work on Sunday when required.
I start my day with checking and noting down my stock and working on my balance sheet because sometimes I work till late.
I schedule my day, ensuring clients who didn't have the chance to be worked on the previous day have been given priority before I start on new clients.
I then communicate to my clients on time about their henna appointment and the venue because I move around a lot, or they come over. I also have to make sure that my henna is available. I sometimes let clients come with their own, though for safety, quality and consistency purposes, I prefer to acquire it myself.
The biggest concern has to be allergic reactions as some skin types can react to the ink, especially if it's not pure. That is why I always ensure that I purchase the henna myself.
With the world advancing each day, I need to be up to date with new trends so I go through the internet to look at trends in art and design to incorporate in my work.
Different body parts have different prices. It also depends on the type of henna to be applied because of the materials needed. When I am done applying the red henna and it has dried off, I scrape off the layers then use Vaseline. If it's black henna, I use vapour rub and if it's both, I just use vapour rub.
The challenges are always there, but as long you love what you do and keep at it, you'll overcome the obstacles.
Some of my challenges are clients who pay late or fail to comply to the agreed terms - like when they promise to cater for my fare to their house and then decline to pay when I'm done, hence eating into my profits. Then there are those clients who promise to pay later via mobile money but end up not paying.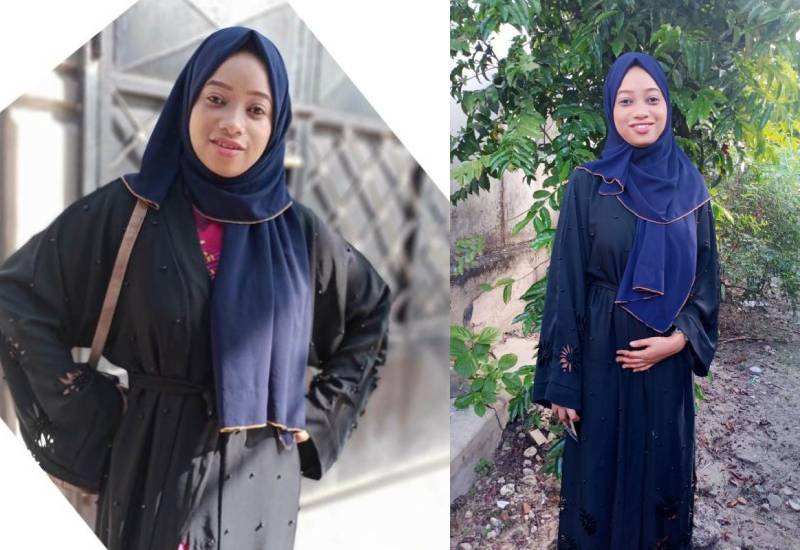 Where am I now
I am grateful for this business because it has not only allowed me to travel outside, but also helped me acquire new skills. It meets by needs, especially during this pandemic season that has seen many lose their jobs.
I work with different clients who have different design imprints on their minds, some pretty complex, but they know my abilities.
My next move is to expand, though I will not disclose any particulars for now, because they do say you don't count your chickens before they hatch.
Because of the pandemic, I have had to take several measures to protect myself and the clients. First, I sanitise the whole room before allowing clients in. There is also a fan set aside to push away air from the client and myself. Both of us must have our mask on and if it happens the client doesn't have one or her mask breaks, I always have extras.
Proper hygiene is essential before proceeding with the art so we both wash our hands with soap and water as alcohol-based hand sanitizers tend to interfere with the henna stains. Social distancing is important so I ensure that there is a appropriate space between us. We are not only protecting ourselves, but also our families.
After I am done with the client, I wash my hands and again and ensure the surfaces they touched are wiped with alcohol before attending to a new client.
The pandemic has really affected business due to the many restrictions. Now, I have fewer clients compared to pre-corona times. This means less money but it has also given me enough time do more research.
My tip
One needs patience because, at the beginning, it will be hard but it gets easier as you learn the ropes.
What motivates me is the love I have for my work and knowing that, at the end of the day, I will not lack.
My story should be a testimony to anyone who asks what they need to open such a business venture. I urge them to use the little they have and have the right mindset. Don't just copy what someone else is doing. Find something you are passionate about and you will succeed. "Remember do something you love and you will never work a day in your life!"
Related Topics