Home
/
Money
How to feast on the hotel industry's menu of opportunities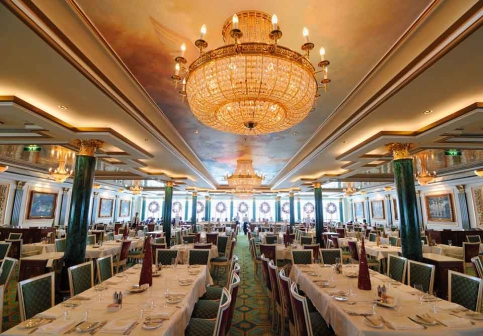 One bright morning in 2012, Ann Kimathi walked into Java House's head office, intent on becoming a supplier.
She was confident she'd walk away with a deal to supply the coffee house with the mushrooms she produced. After all, she'd done her market research and knew the then supplier wasn't the most reliable. This is where she saw her opportunity.
"I just walked into their offices with a well-drawn proposal and some samples of my produce. I had also prepared myself in terms of negotiations. Everything worked in my favour and I became a mushroom supplier for Java's chain of coffee houses," says Ann.
But getting into the tough and highly competitive supply chain for the top hotels that have found a home in Kenya is not for the fainthearted.
There are plenty of opportunities for small businesses, but one has got to put in the work and time to walk away with a deal.
Attractive destinations
In the last few years, a number of international hotel chains have set up in Kenya. They include Carlson Rezidor with its flagship hotel, Radisson Blu and the new Park Inn by Radisson; the 120-year old Kempinski Hotels with its pink edifice along Nairobi's Chiromo Road; and Hemingways Hotel along Mbagathi Ridge in Karen.
And with devolution picking up pace, counties have become attractive destinations for investors in the hospitality sector.
In fact, in the last five years, the number of hotel rooms in the country has more than doubled. Since 2013, the number of rooms has increased to about 3,300, up from 1,500.
According to data from the Ministry of Tourism, about 15 high-end hotels have opened since 2013, with the majority of these opening last year.
So, what does it take to supply fresh produce and other products and services to these establishments?
For more than seven years, Rosemary Juma has been supplying flowers to five-star hotels in Nairobi.
"The business relationship we have has lasted this long because I'm reliable. Flowers aren't really a necessity to the hotel business, but they're good value addition," she says.
"For hotels, reliability and quality are ranked really high, so if you're thinking of getting into this space, you absolutely must deliver. This is a very sensitive industry. You must deliver what you promise. If you don't, that could be the end of your business. There are no excuses for bad or late deliveries."
She adds that she has had to wake up in the middle of the night to deliver flowers to one of her clients when a dignitary made an unexpected appearance.
"Hotels look for someone they can rely on, someone who's ready to provide their supplies at a moment's notice, someone who goes the extra mile in the provision of goods and services. They look for quality that's acceptable to an international clientele."
Bad reviews
Hotel procurement managers that Hustle spoke to agreed that their international clientele, who are used to certain standards of accommodation and dining, drives the demand for high-quality products.
Anything less than satisfactory can attract bad reviews that could break a brand, especially in this digital era where news travels across the globe in an instant. In the face of major competition, most hotels can't afford to make any mistakes.
"We have to look for the best quality products at competitive prices. They must also comply with statutory requirements, such as those from agencies like the Kenya Bureau of Standards," says Simon Hodson, the general manager at Hemingways Hotel.
Any small and medium enterprise hoping to cash in on the growth in the hospitality sector must, therefore, meet a list of requirements – some of which are dictated by the global nature of the hotels' operations.
Like any business facing stiff competition, the hotel industry needs to be thrifty in its spending, while ensuring it delivers high-quality products that meet guests' demands.
According to the sales and marketing office at Villa Rosa Kempinski – a hotel that has hosted 24 heads of state, including former US President Barack Obama, in the four years it's been in Kenya – SMEs hoping to work with the chain must meet all the terms and conditions spelled out in tender documents.
The good supplier
The hotel will look at the supplier's business model, health and safety record, as well as the cost and consistency of whatever it intends to supply.
"Any registered SME wishing to do business with us must first and foremost meet all governmental regulations, such as tax compliance and related statutory requirements. We operate a brand that plays its part in complying with local laws that apply to the hospitality sector and so should our suppliers," the hotel said.
As part of an international hotel chain, quality of supplies is the next priority. A good supplier, it says, is one who is able to balance good business practices within the confines of the country the hotel operates in, as well as the needs of both local and international clientele.
"Remember, we serve cuisine suited for different markets, but the common denominator is that everything we plate locally must match internationally set standards. Any supplier must be ready to comply with these standards; it's not an option."
Carlson Rezidor, the global holding company that operates Nairobi's Radisson Blu, requires its suppliers to comply with health and safety regulations, human rights guidelines and environmental protection laws in the country of production.
"Suppliers should not use any materials on Rezidor's list of restricted substances, such as asbestos, arsenic, cadmium, chromium compounds, CFCs, cyanides, and DDT. They should strive to use chemicals with low toxicity and high biodegradability," the hotel said in a statement.
When it comes to fresh produce, the hotel says it looks for freshness, ripeness, seasonality and size.
"Part of our quality check is to visit our suppliers to ensure that we understand the journey from field to table, which is important to ensure our food safety standards are met. As for the supplier, we must see the company profile, VAT registration, certificate of incorporation, as well as reference letters from at least three current customers," reads the statement.
According to Victor Karugu, the digital media and marketing executive at the Intercontinental Hotel, the chain is keen on incorporating small and medium-sized businesses into its operations.
He says this goes a long way towards uplifting small, emerging outfits that are led by tech-savvy individuals with a modern business mindset.
In addition, Victor says, it's these SMEs that are in the driver's seat of the country's economy through their wealth and employment creation strategies.
"And unlike some large outfits whose one-size-fits-all approach may constrict new ideas, smaller businesses have a listening ear for suggestions that would work to the mutual benefit of all parties involved.
"These new SMEs inject a new, fresh mentality to the supply chain. They are attentive to detail and will go the extra mile to give you tailor-made solutions as they would not want to miss out on the chance to do business with you," says Victor.
Apart from the regular, established suppliers, he adds, there are times when an upcoming SME will knock on the hotel's doors looking for a business opportunity that's in line with the hotel's operating policy.
Be innovative
Even then, he adds, the new outfit must satisfactorily answer a number of questions, including: how viable is the new business idea? Is it a long or short-term engagement? Does it a fill a need that has not been met before and that would inject more revenue to the hotel's business in the long term? Does it meet the hotel's common business parameters?
"Only then can we pass the idea along our management chain for fine tuning and possible engagement."
To find out what a hotel is in the market for, procurement managers and suppliers suggest looking through hotel websites to know what tenders are being floated.
You can also be innovative by assessing the challenges hotels face, and coming up with a solution. One entrepreneur who's chosen this path is Norwegian Fiona Merk, who was recently in Nairobi to look for a market for her idea. She runs an application that links chefs and farmers.
"Chefs indicate how much of a product they need and by when – for instance, 20 kilos of tomatoes by September 1 – and farmers work with this in mind," she says.
"The system works well in Norway because the farmers make their deliveries to a warehouse, which then delivers whatever produce the chefs require. We're linked to the warehouse."
Fiona says her attempts to launch the app in Kenya have been curtailed by complex delivery systems and an abundance of cartels in the fresh produce sector. But that doesn't mean a Kenyan somewhere wouldn't know how to jump over such hurdles.
Related Topics