Home
/
Money
How to set timelines to avoid pressure buying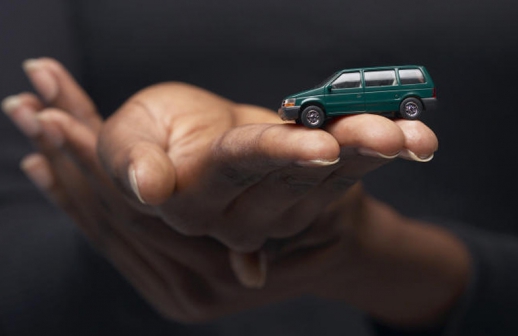 The call you have been waiting for comes through. Your personal banker with a sweet sounding voice tells you that your bank account has been credited with the money that you borrowed to buy your dream car. Finally, you are going to get that direct ticket to sit at the high table with sisters who have been there before you. A girl has to start somewhere.
Well done. At least no one is going to look at the dent on your car with horror and scream, "What did you do to my car?" It is your investment; the logbook is in your name. It feels good to own a car. We know deep inside that we have achieved. Our mothers rarely solely owned anything; but through the husband or other male relatives.
Did I call the car an investment? Wrong. A car takes pride in the liability list. You see, once you drive that car out of the showroom, it is on its depreciation trip. You must fuel it daily to take you from point A to B. After it runs an average 5,000km, you must service it. There is insurance to pay every year. The tyres, shocks, bolts, the whole lot, need replacement now and then. That is a lot of money.
On top of all these, you will be repaying the loan at an interest rate. Needless to say, you cannot drive around in a dented car; it dents your reputation. Therefore, you must also set aside money to smooth it just in case a matatu tries to push you to the rough roadside. In addition, there is that big matter of putting aside some money for parking every day; some Sh300 daily if you work in Nairobi.
It is advisable not to buy a car just because 'everyone' is buying but get it when you are ready to take care of it. A few years ago, a colleague bought a car as soon as she signed her employment letter. At the end of the month, after the bank had deducted the loan repayment, she found it hard to push through the month. She went without lunch to help her save that little for fuel and sometimes, as from 3pm colleagues avoided her as she borrowed money to "heave my baby back home". Well, it was tough for her. After a while she sold off the car, cleared the loan and went back to the drawing table to set her priorities right.
To avoid falling into this peer pressure trap that will leave you miserable as it did to my colleague, set time lines within which you want to do things in your life that involve huge financial spending. Spread the undertakings to reduce on pressure on yourself. For example, you can plan to buy a car after exactly one year in employment. To achieve this, start saving. Join 'chamas' that will encourage and push you to honour your savings obligations.
When it is your turn to receive money from the 'chama', do not spend it on luxuries but keep it in a savings account (different from your salary account). Also set a percentage of money you will be saving every month. Organize with your bank account that this money is directly remitted to that account that is specifically for the car project. Any extra money you get from whatever source should also go towards this project.
At the expiry of the set time line, check the amount you have saved. You will be surprised that you will almost have enough. Can you imagine buying your first car from your savings and not a loan? It is a nice feeling. You should not spend an arm and leg to get that first car. The fuel guzzlers come with age; usually associated with success in business or promotion to senior management positions in the company you work for.
Remember, once you buy that first car, you are likely to remain a 'slave' as you will find it uncomfortable jumping into a matatu for fear of 'being seen' by people who think 'highly' of you. Thus it is important to get that car when you are ready to change your lifestyle.
Related Topics