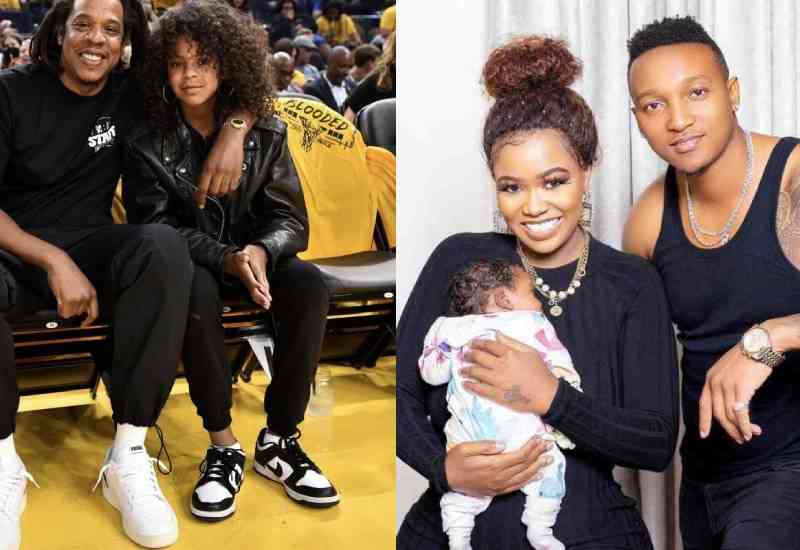 A simple get-together to find out the sex of a baby turned into a competition on who can do it bigger and better and became the subject of social media debates. .
Popular about-town stars Amber Ray and Vera Sidika got into an online tussle over who may have copied whose gender reveal idea as their publicised baby gender reveal parties pushed the envelope; complete with billboard advertising announcements, chopper landing and extravagant exclusive party spending.
It was an intimate moment meant for the parents that turned into a rivalry between expectant mothers and their followers.
Taking to Instagram, Vera shared she believed Amber spied on her plans and copied her idea, while Amber responded that all gender reveal parties are copied from Jenna Karvunidis who began the trend in 2008.
Gender reveal parties have not always been a thing of the norm and only began to gain popularity with the new wave of social media in the last decade. It is now a trend, one that is in line with a new culture where parents are turning newborns into stars right from conception.
To be born in the lap of luxury, what a privilege. They may not know it yet, but celebrity children often come into this world highly anticipated, wildly rich and already complete brands in their own right.
THE BUSINESS OF GENDER REVEAL
Like when the superstar Beyoncé and her husband, rapper Jay Z welcomed their first child, Blue Ivy Carter in 2012. From the pregnancy announcement to her birth, the couple's first-born daughter topped the headlines throughout.
The singer famously announced her pregnancy during the 2011 MTV Video Music Awards, a revelation that has been described as an unforgettable moment in pop culture history.
Now, at 11 years old, Blue is one of the world's wealthiest children, experiencing luxuries that ordinary people can only imagine.
"With her music mogul parents, Jay Z and Beyoncé, worth a combined $1 billion (Sh132 billion), according to CelebrityNetWorth, Blue Ivy has enjoyed a life most of us can only dream of - private jets to exotic holidays and an enviable wardrobe. She has also enjoyed some pretty lavish parties," the HuffPost reports.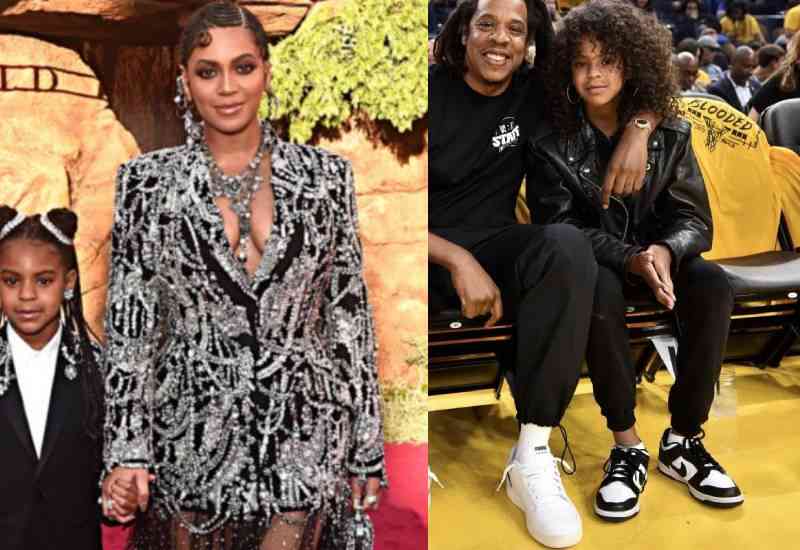 The report adds that the young girl gets the best of everything, with every party and celebration set up for her being an extravagant treat.
"For Blue's first birthday, Jay Z and Beyoncé spent $200,000 (S26 million), forking over $95,000 (Sh12 million) on pink and white roses and more than $2,000 (Sh264,000) on the cake. They even reportedly spent $30,000 (Sh3.9 million) on toys and gifts for the guests, according to Radar Online. But Blue received the best present of all: an $80,000 (Sh10.5 million) diamond-encrusted Barbie doll.
In 2017, the celebrity couple applied to trademark the name Blue Ivy Carter, and according to Forbes, the name would be used on everything from merchandise to entertainment purposes —specifically, like live musical performances; production of motion picture films (and) fan clubs."
"Around the time of Blue Ivy's beauty-line announcement, Kim Kardashian and husband (cum fashion designer) Kanye 'Ye' West started designing a children's clothing line — with help from their three-year-old daughter, North West," Forbes reported.
The business magazine further noted that Blue and North made the list of some of the youngest influencers in fashion, joining the ranks of other famous children making their mark in the industry.
Another famous child millionaire is Stormi Webster, the firstborn child of American reality TV star Kylie Jenner and the rapper Travis Scott.
YOUNG, RICH AND FAMOUS
In 2021, Kylie announced that her then three-year-old daughter would be launching her brand, following in her multimillionaire beauty mogul mum's footsteps.
Teen Vogue reported: "Especially considering that Stormi already has a Kylie Cosmetics collab under her name, nothing is truly off the table and even light-hearted jokes can turn into business realities in the Kardashian-Jenner clan. In fact, in part three of her docu-series, Kylie dropped a pretty big hint that the brand could be the mysterious Kylie Baby company she has been working on."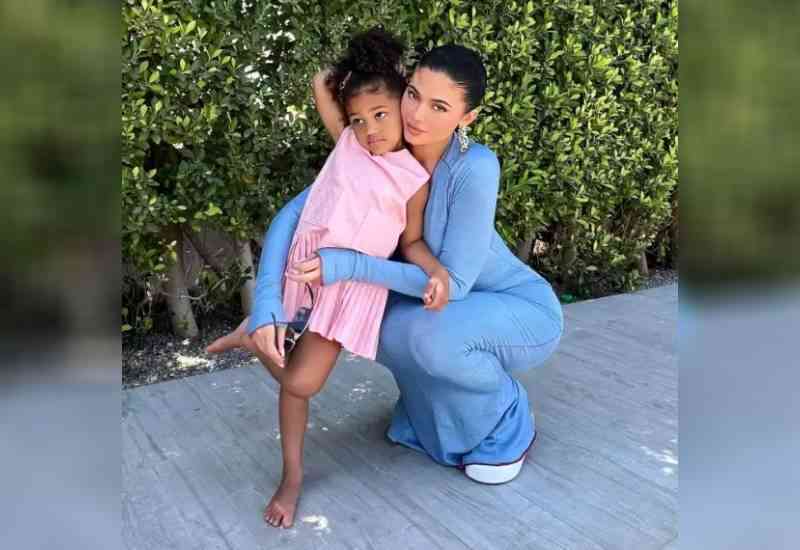 Closer home, it is no surprise that local and African celebrities too will give their children the best of everything - right from the pregnancy announcements to the baby showers and gender reveals, no expense is spared on the arrival of the little ones.
They, too, are brought up with the potential to inherit their popular parents' empires and create their lucrative brands.
Take, for example, the children of Tanzanian superstar Diamond Platnumz and Ugandan socialite Zari Hassan.
In 2017, Diamond revealed that his daughter Princess Tiffah was earning up to Sh1 million for advertising gigs - and that was when she was only one and a half years old!
The girl, who is the apple of her father's eye, garnered over a million followers on Instagram just days after her birth in 2015. She is reportedly signed to various top babywear brands in Tanzania and has a wide list of advertisements.
Now, as we anticipate the arrival of more celebrity children, we can only expect the baby showers, gender reveals and lifestyles to get bigger and better.
These children are born into fame, and with industrious parents who will secure endorsement deals and set up businesses early for their young ones, cementing their brands.
As Vera Sidika began to take fans through her journey of raising Baby Asia Brown, she hinted multiple times that she planned to establish businesses for her baby girl.
Last year, the socialite said that she would be launching 'Asia Brown Babycare.'
"Asia is my boss and I am only working for her until she is of age. Then she can run the company on her own. As of now, we involve her in every little thing regarding her business. So she grows up knowing how things are done. She is always around when there is activity concerning Asia Brown Babycare," Vera wrote on Instagram.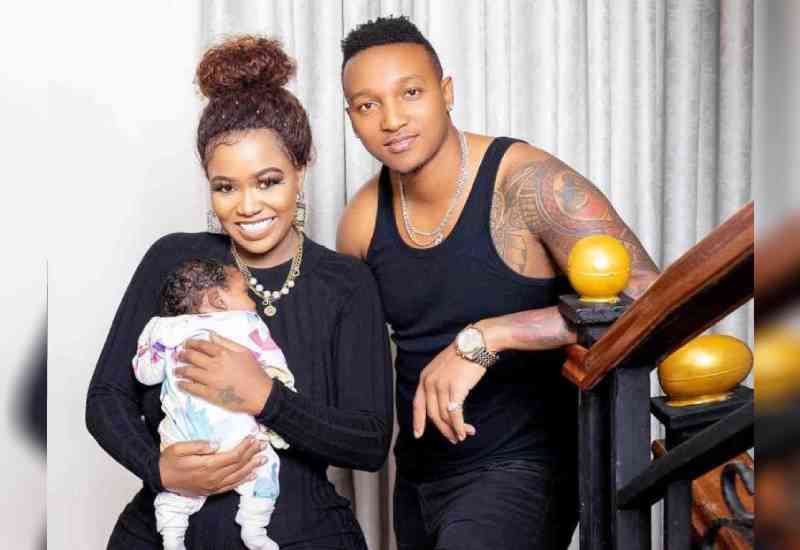 Is it a good thing to expose children to fame that leads to public scrutiny and, how does this work for them physiologically in the long run? More so, why do parents feel the urge to broadcast the coming of their new babies and consequently why would they want to thrust them into the public space at such an early age?
While peer pressure that has come with social media use where showcasing how one is living the dream life is a huge contributor – while still using the same to gain social media traction – some parents especially celebrities have turned the baby fame issue into a business, where the baby becomes a brand they can use as a revenue avenue.
Burden of fame
Being thrust into the spotlight while it comes with its many showers of blessings, is not everyone's cup of tea. Adults have been known to struggle with fame, with some crushing and burning as a result of it, and so one can only imagine what children go through amid fame.
Therapist Rosa Sanau says many advantages come with a child being famous including building a child's confidence, and a lucrative income.
She adds that it also opens many opportunities for the child, although she warns that it also comes with its share of challenges, and hence parents should do due diligence before exposing their child or children to fame.
"To begin with, the parents should be clear about why they want their child to be famous, and listen to their child on the matter. They must find out if their child is interested in fame and not force it on the child. They must also be flexible enough to allow their child to change their mind as they grow up. Parents should avoid trying to live their childhood dreams through their children," she says.
"Secondly, when you expose children to fame, they are not only exposed to the praises of others, but also rejection, and sometimes harsh criticism, and even hate from the public. Children do not know how to process this."
As a result of exposure to the opinions of others, a child may begin to believe that they must act in accordance with what people like or do not like instead of simply being themselves, and this could lead the child to develop people-pleasing tendencies.
"My advice to parents who want to expose their children to fame is that they need to establish boundaries around the platform where their children will be exposed to protect not just the child, but also the whole family. Boundaries must be established about the purpose of the exposure and what will be open to the public and what will not. For example, if your child is a social media star then you must establish which days and how long your child will be allowed on the platform. Also, you must decide whether you will allow people to comment on your child or even if your child will be allowed to read the comments," she says.
Jackie Keya, a psychologist, counsellor and life coach, reiterates the importance of parents creating boundaries around fame.
"The boundaries should not just be put for the child and how the child handles their platforms or fame, but also the parents need to put boundaries for themselves and how they navigate their child's fame and finances. If not well-monitored parents may become lost by the large financial rewards of having a famous child and may compromise their child and forget their primary role is to protect the child and not to make money from their child. If proper boundaries are not put in place, then, unfortunately, it will become child labour for the said child."
Jackie also warns that famous children can often struggle with being their authentic selves.
"The child may struggle with their identity because exposure to fame may lead them to struggle with wanting to live up to the expectations of their supporters instead of being who they are when the camera is not on. This conflict can put a huge burden or pressure on the child's wellness."
Related Topics