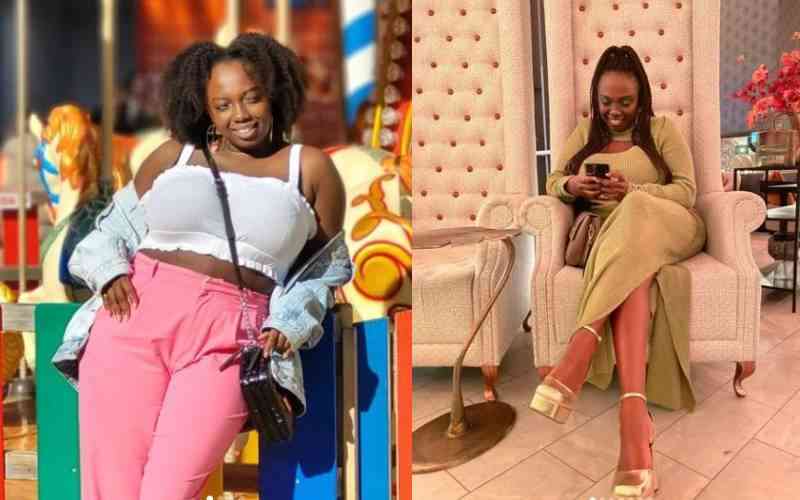 Kenyan artist Wendy Kimani, has opened up about her struggles with polycystic ovary syndrome (PCOS) and the challenges she faced while trying to conceive.
PCOS is a hormonal disorder that affects women of reproductive age, causing irregular periods and making it challenging to conceive.
In an Instagram post, Wendy shared an ultrasound picture from when she and her husband were trying to conceive their second child. She said that they had tried for six months, but her period had disappeared, and the couple was unsuccessful in their attempts to conceive.
"I found this ultrasound pic from when we were trying to conceive a second baby (by the way, we decided no more kids so we stopped.) But before we decided, we tried for like 6 months," said Wendy.
Wendy, currently based in the Netherlands, went to see an Obgyn and was put on hormones Provera and letrozole. Every week, she had to undergo an ultrasound to check for mature follicles that would create an egg, but the follicles didn't grow big enough. The process was intrusive, and stressful, and reminded Wendy of how she conceived her first child, Taji, who was a miracle baby despite her PCOS diagnosis.
"It was intrusive and stressful and reaaallly reminded me of how I conceived my miracle PCOS baby Taji, without all that stress," wrote Wendy.
However, Wendy did not give up on her dream of having another child. She decided to take a similar approach to the one she used to reverse her symptoms and get back to a healthy place that could support a pregnancy.
"I decided to do the same thing I did to reverse my symptoms and get back to a healthy baby-having place," she said.
Wendy cleaned up her diet by following the Keto diet, intermittent fasting, walking every day for 30 minutes, taking supplements like inositol, evening primrose, Vitamin D, and magnesium, and pushing herself to be consistent.
Wendy's efforts paid off, and her period returned in two months. In four months, she had lost 7Kgs, a significant achievement. In her Instagram post, Wendy encouraged other women who may be struggling with PCOS and trying to conceive to adopt a healthy lifestyle. She advised them to start by cleaning up their diet, doing workouts like walking, and taking supplements like inositol and evening primrose.
Her message of hope and encouragement was well received by numerous fans, many of who were women who resonated with the condition and the struggle to conceive.
Related Topics