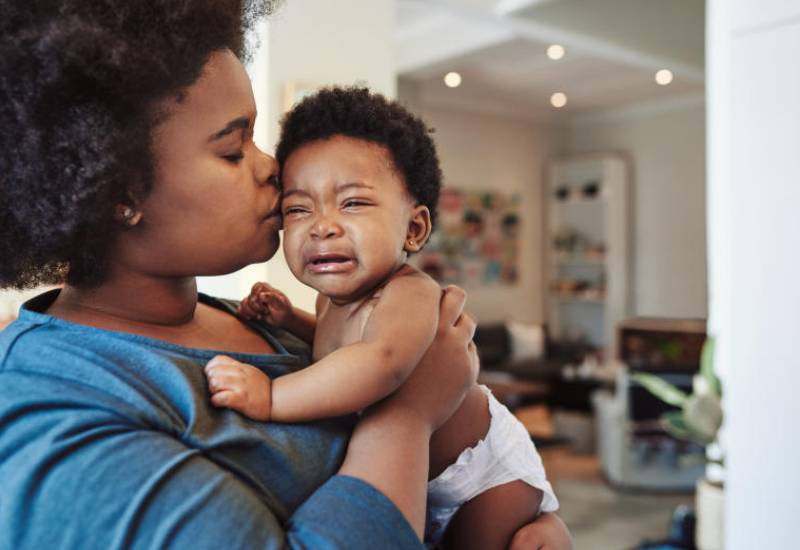 Congratulations! You are a mama. Your bundle of joy has finally arrived after nine months of waiting, and you undoubtedly intend to savour every moment of your motherhood journey.
Only one problem, you are not sleeping well. Since the baby arrived, you've spent most of your evenings soothing a wailing, restless baby. Your mommy friends have certainly advised you to go to bed when the baby does, but that advice hasn't proven effective for you, has it?
That's probably the time you also want to catch up with your friends on social, watch that one episode of your favourite series or take a long therapeutic shower and before you know it you've spent more time awake with little to no downtime.
So how exactly do you create a sleeping routine for a newborn? As you may already be aware, a baby cannot distinguish between day and night; it is your responsibility to do so.
While there is no scientific method of ensuring your baby sleeps when you want them to, these tips will help you ease the baby into your routine:
Ensure your baby is well fed
Of course, your baby isn't having solid meals just yet only breastmilk, either way, if they are not well fed they won't have enough rest, especially at night when you also need to rest. Of course, the majority of mothers use their child falling asleep as a cue to quit nursing, but this does not always indicate that the baby has had enough. Also, don't forget to burp your baby after breastfeeding so that they sleep soundly without experiencing the agony of uncomfortable gas discharge.
Adjust your routine
One of the many reasons you are not getting enough rest is that you want to maintain the same lifestyle you had before the baby arrived. Having a baby needs adjustments and for you to keep up you will have to change your sleeping time and the activities you want to engage in during the day, this way your baby can also learn to adjust to the consistency. Maintain a routine for them to get used to, much like when you bathe and put them to bed. Your infant will be perpetually fussy if you frequently alter their schedule because it is difficult for them to adjust.
Adjust your bedroom lights
You should take advantage of the fact that your kid will be sleeping a lot in the first few weeks. When you put your child down for a nap during the day, make sure the environment is active. Consider playing some light music, opening windows to let in adequate light, and turning on the lights if the room is gloomy. While in the night keep your interaction with them to a minimum; just feed, diaper, and calm them back to sleep. Also, avoid stimulating conversations or actions; eventually, they will get acclimated to the pattern.
Never wake a sleeping baby
Yes, the baby is finally here, and it's wonderful that everyone wants to visit and hold them, but the frequent, unwanted disruption of their sleep schedule will only make your infant fussier and irritable. If the baby is awake and your guests happen to be there, good for them but if the baby is sleeping, let them sleep.
Avoid cradling your baby too much
Many new mothers think or feel that the only acceptable form of affection is to be cuddly and close to a newborn. Of course, you can never get enough of your adorable baby, but if they become accustomed to your warmth, smell, and presence, it will be nearly impossible for them to sleep by themselves. And that will simply mean that you will be your baby's "prisoner" for a significant portion of the first year, unable to do anything-not even go to the bathroom-without the sound of a crying baby calling after you.
Related Topics