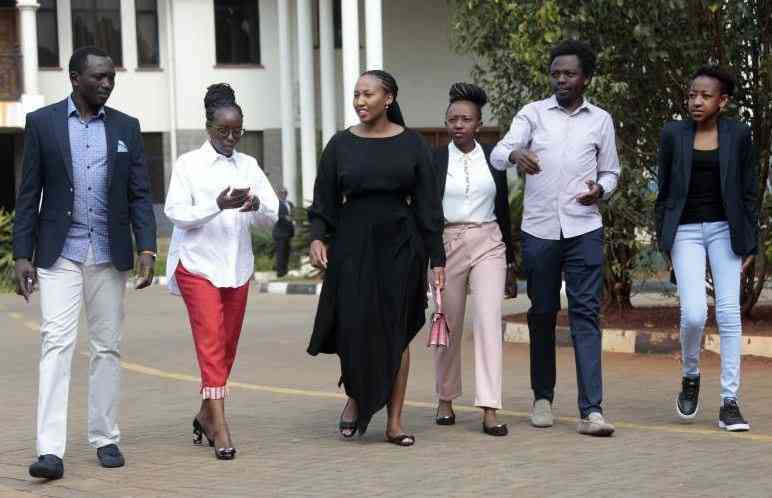 It is tough being a regular child but being a president's child must be a couple of times harder. Although Kenya's presidents' children are no longer young, we take a look at the perks and downsides of being one.
Most presidential families have tried to keep their children private and protected from the public eye as much as possible. Former US President Barack Obama, for example, often talked about her then-teenage daughters but they were mostly shielded from public life.
When Donald Trump took over from Obama, Melania, the first lady, closely guarded her 11-year-old son. According to the Associated Press, she even threatened to sue a YouTuber who had speculated that he may have a developmental disorder.
While children are generally a no-go zone, there are some perks that US presidents' children enjoy among them 24-hour security, but this only applies to a sitting president. Once they exit the seat, the protection is recalled.
On the other hand, privileges come with strict rules. According to thelist.com, presidents' children are not allowed to have public social media accounts as they are supposed to steer clear of the public platforms.
They cannot ride in cars on a public road. For obvious security reasons, this one is highly prohibited to the extent that when Obama's daughter was going for her prom date, the Secret Service had to ride with her. In Michelle Obama's book, Becoming, she said that her daughters were never allowed to ride in anyone else's car.
They cannot accept overly expensive gifts. They cannot receive gifts above $375 (Sh45,188). According to The Atlantic, any gift that the first family receives is sent to the National Archives after it is given and is considered government property.
They cannot go anywhere without Secret Service. Well, again, this is for security reasons. They are not allowed to open any windows at the White House. While this seems like a normal thing to do, White House windows should remain shut at all times.
This applies to car windows as well. While on a late-night TV show, Michelle was once asked what she was looking forward to doing most after moving out. She jokingly responded: "I want to do little things like, you know, open a window."
Related Topics