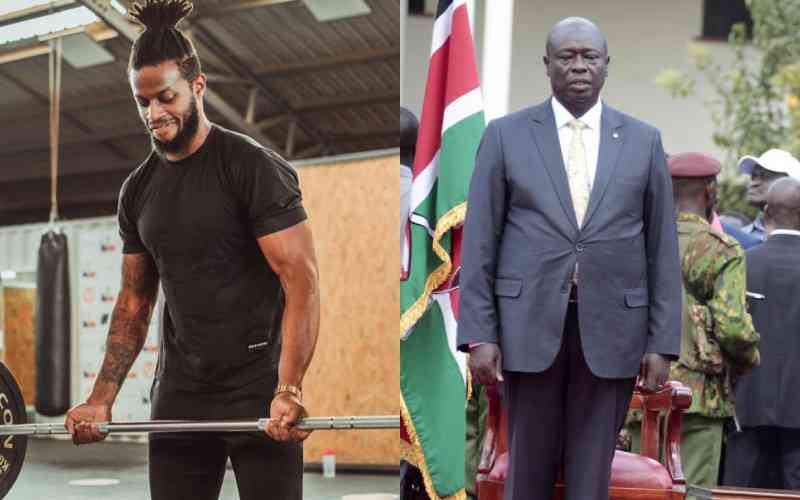 Social media influencer and CrossFit trainer Shiverenje Simani, popularly known as Shiv Simani, is ready to aid Deputy President Rigathi Gachagua in his fitness journey.
Just hours after the DP said he is working towards shedding some weight, Simani said he will gladly assist him to get to his desired goal.
Speaking during a workout session at his Karen residence on Tuesday, Riggy G, as he is popularly referred to on social media, admitted that he is in bad shape but that will change soon.
Blaming the 'state' for his problems, Gachagua said he never had time to look after himself since all his energies were directed towards campaigns and staying safe.
"I am in pretty bad shape, I built this home and set up this gym 15 years ago but before this State onslaught I used to come here every morning, but since the onslaught about four years ago I have not been here. I am in pretty bad shape. I have gained a lot of weight and it's time for me to work out because when you work out your mind gets free and you think straight," he said.
Adding: "We have not been able to work out because we were on the campaign trail... Everybody was against us and we had no choice but to go to the people. We had no luxury to come here and work out."
Gachagua further stated that he is aware questions have been raised about his dress code but he is about to transform his look, losing 10kgs in the process.
Also read: Shiv Simani opens up about battling mental health
"People have raised questions about how I dress, but I want to tell them that I had no luxury to think about dressing. I was caring about my life, staying safe. But now that it is all over, in another three months, people will like what they see
"We did not have time to go and buy new clothes to cope with the extra weight. We were targeted ...the first instinct was to stay safe. I needed to be alive. I will get in good shape...from 94kgs to 84kgs...people do not know what I was going through."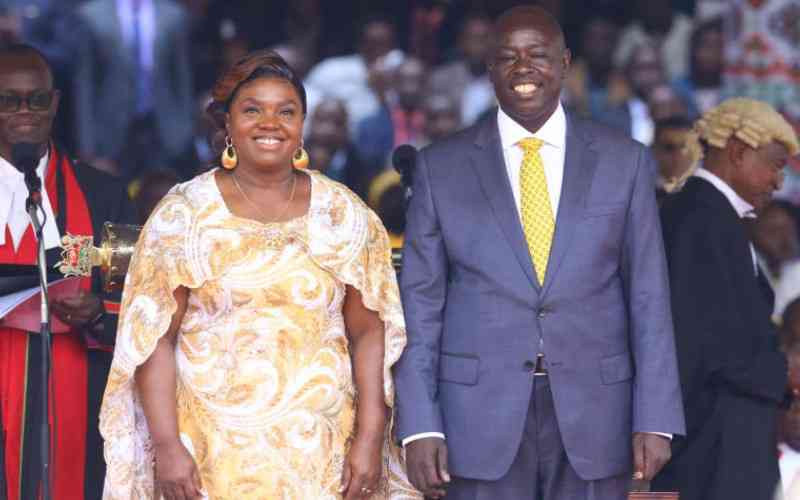 Related Topics