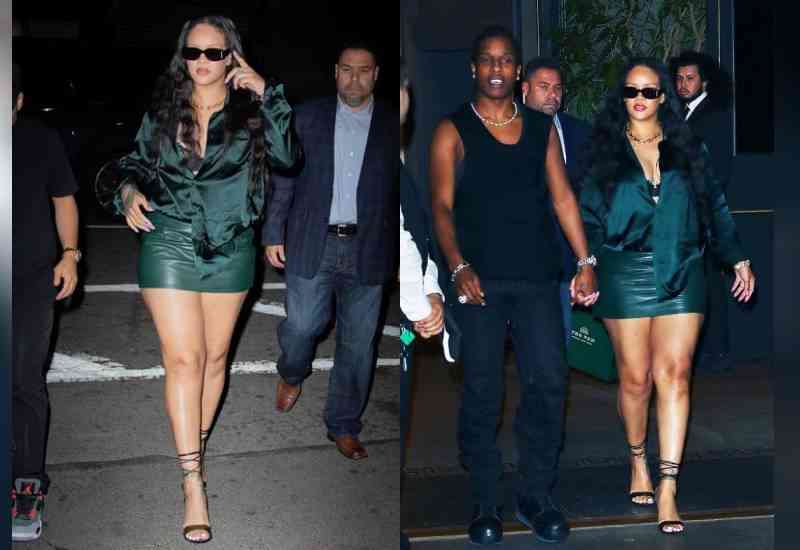 Chances are that you've spotted lots of stylish women pairing their outfits in matching colours. Or you've seen all those pretty two-piece sets that are selling like hotcakes and want to get a pair.
And, we all know that once the celebrated American singer and entrepreneur Rihanna does it, that's as stylish and fashion-forward as it gets.
This week, the fashion icon wore her own twist of the look, pairing a plunging emerald green silk blouse with a same-coloured leather mini skirt.
The Diamonds singer stepped out on August 25 for a date night with her rapper boyfriend A$AP Rocky at a new members-only restaurant, The Ned.
"Rihanna completed the look with a pair of strappy black heels, dark sunglasses and chunky gold jewellery. Rocky, 33, kept things casual in a black tank top and matching trousers, along with a diamond necklace," Page Six entertainment website reports.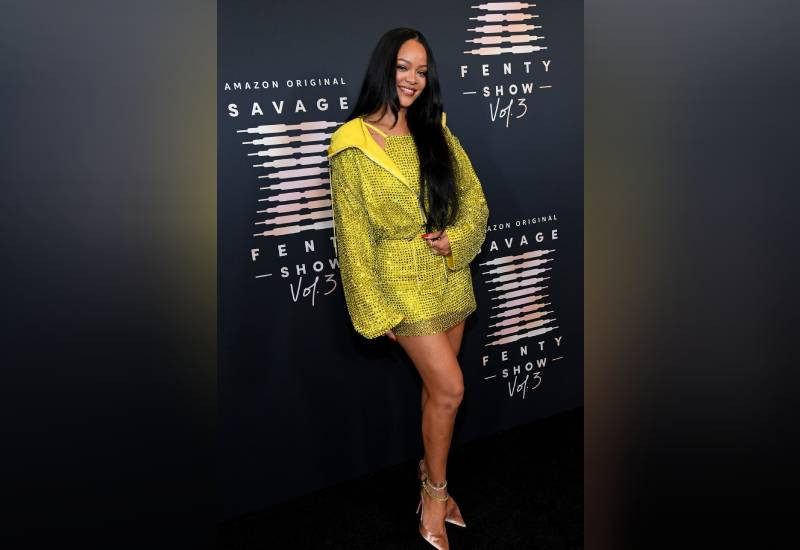 The superstar knows her stuff when it comes to putting a stunning outfit together, she's been recognized on numerous occasions for her fabulously fashionable nature.
The Barbados- born singer won the Fashion Icon Award at the CFDA Fashion Awards (Council of Fashion Designers of America) in 2014, where she famously showed up in a 'naked' dress to receive her prize.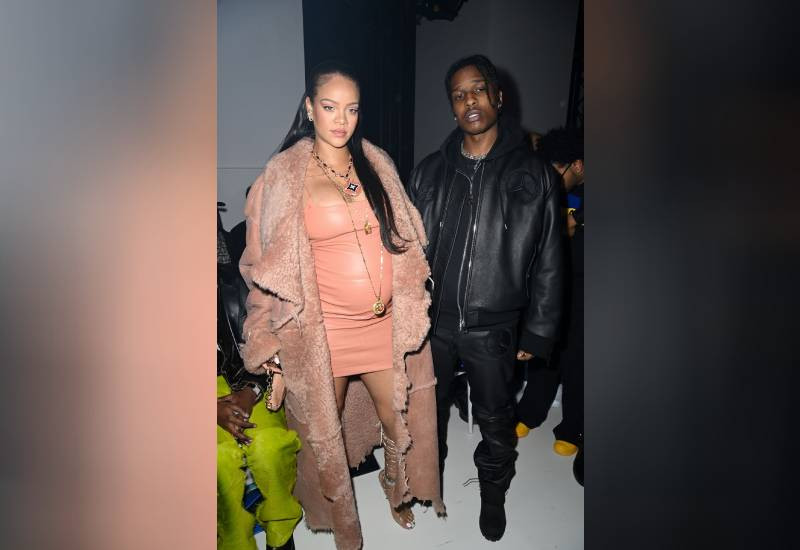 Since the start of her career, she has been known to either start trends or play around with them; turning them into unforgettable fashion moments.
Entertainment magazine The List notes that the concept of monochromatic outfits has been around for years- with the classic all-black look leading the pack as an easy way to look polished, especially when in a rush.
"Embracing monochrome means sophisticated and bold dressing. But while coordinating colours comes naturally to some people, others need a little more guidance in the colour department," The List notes, adding, "Though it may seem uncomplicated, monochromatic dressing takes practice and can be tricky, especially when you're choosing unconventional colours.
The report adds that if you pick a bold-coloured monochromatic combo for your fit, you should subdue the look with more 'natural' accessories.
The List notes that the trend has been ongoing since 2021, and that fashion enthusiasts may have thought it was on its way out- only to make a brighter coloured return in 2022.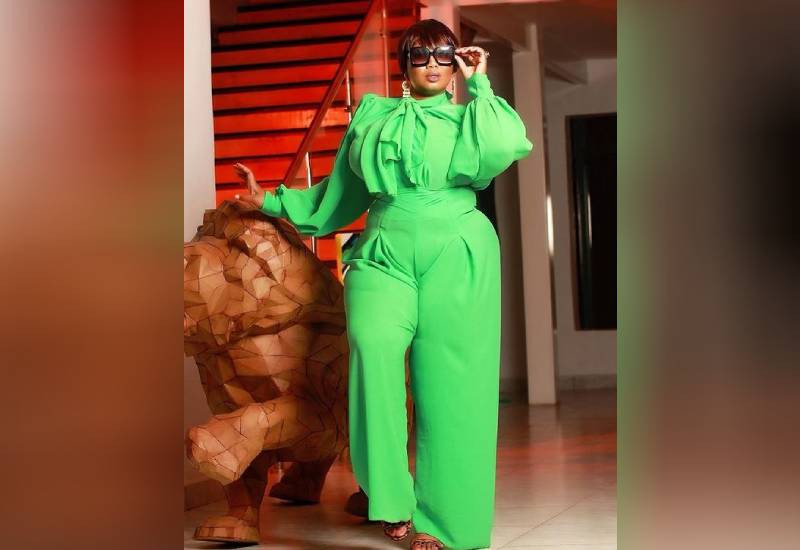 "The trend is experiencing a resurgence thanks to the fact people are now experimenting with bright colours. Glamour recommends experimenting with different "textures and proportions" to make it work for you."
Cosmopolitan magazine notes that the monochromatic style concept has stuck around for quite a long time compared to many other trends.
"While some style concepts come and go (hello, Tumblr fashion?!), monochrome outfits have definitely been "in" for quite some time now. The simple yet striking approach to head-to-toe dressing doesn't always receive as much attention as it deserves, though," Cosmopolitan magazine reports.
And fashion guru Rihanna has showed us how to wear the monochrome look severally. In fact, Cosmopolitan's list of some of her most iconic style moments features the trend quite a number of times.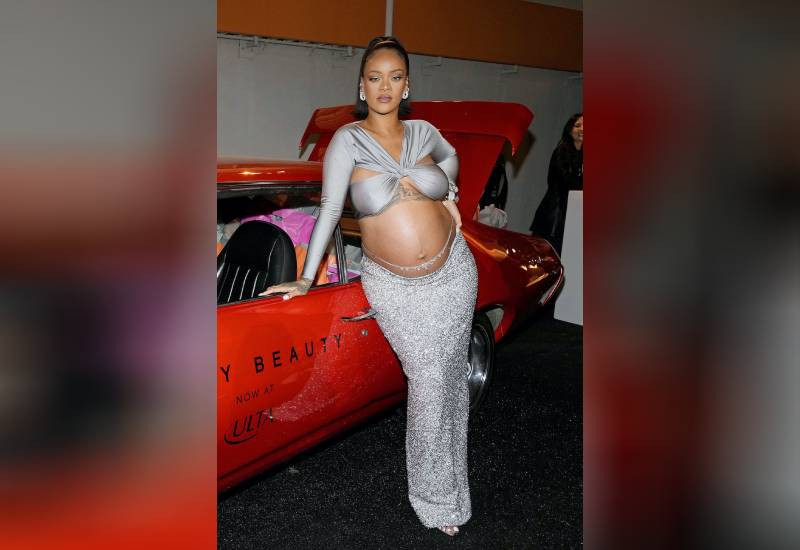 She was all silver during her Fenty Beauty launch at Ulta beauty in March this year, donning a matching, custom-made silver top and sequin skirt by Coperni.
The starlet was in all peach for the Off-White fashion show at Paris Fashion Week later that month.
"She stepped out in a long shearling coat from Diesel and a peach leather minidress," Cosmopolitan reports.
In 2021, she took on the monochromatic look when she wore a neon green Bottega Veneta set at the screening of the Savage X Fenty Show Vol. 3.
Away from international superstardom, some local celebrities closer home have also worn monochromatic outfits, showing that it is easy to pull off and always delivers a stunning look.
Like the Youtuber and influencer Joy Kendi, who is known to adore matching sets.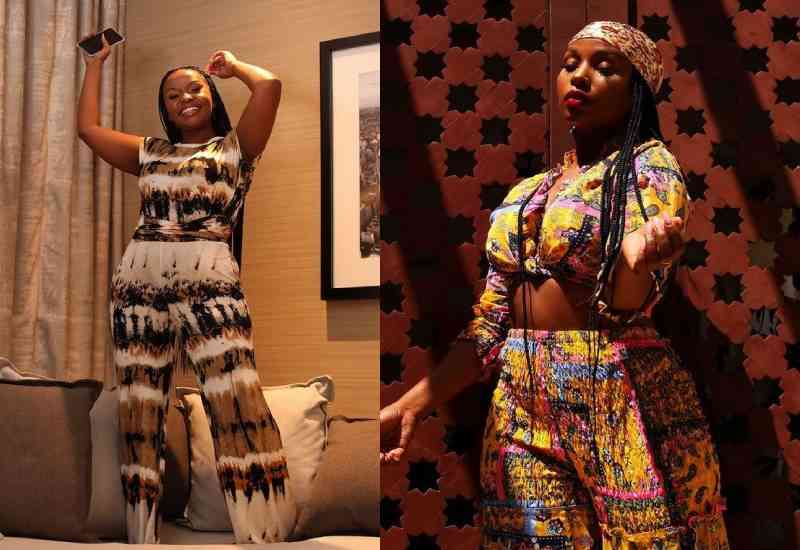 Kendi gorgeously rocked an all-white fit in July, and she demonstrated the look on an Instagram Reel. In April, she showed off a tie-and dye style matching two piece set on the app. And that wasn't the last time.
On numerous occasions, the fashion influencer has worn monochromatic pieces beautifully, teaching keen fans how to properly accessorize different looks.
In July, Gere singer Tanasha Donna was spotted in a matching all white, ribbed set- a detailed crop top and wide-legged pants.
She did a similar look, this time neon green, earlier in June.
"Have something for you next week. Can't wait," she captioned the picture of herself in the gorgeous, bold outfit, teasing fans about new music that was on the way.
The popular social media personality also donned a matching tie and dye look in December 2021 while on a trip to coast. This being one of the many times she's worn a monochromatic look.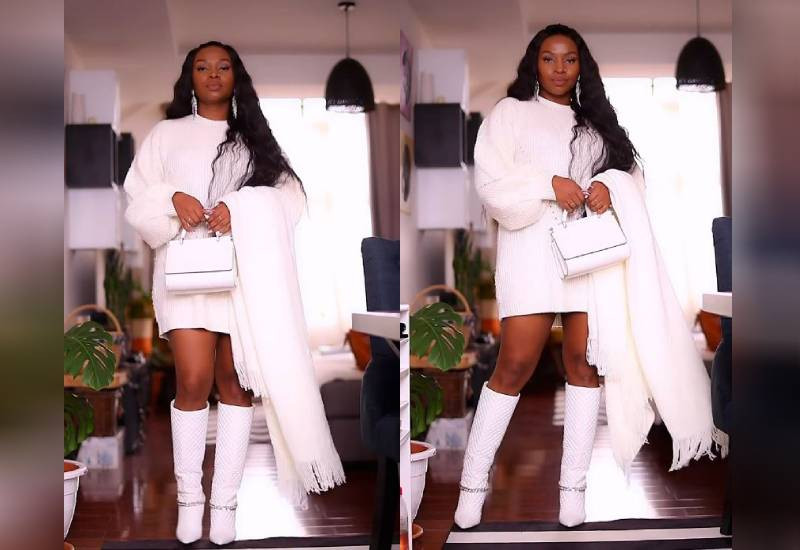 The celebrated actress and fashion designer Neomi Ng'ang'a is known for her pristinely put-together outfits. She's such an expert at it that she runs her own plus size clothing line, Style By Neomi.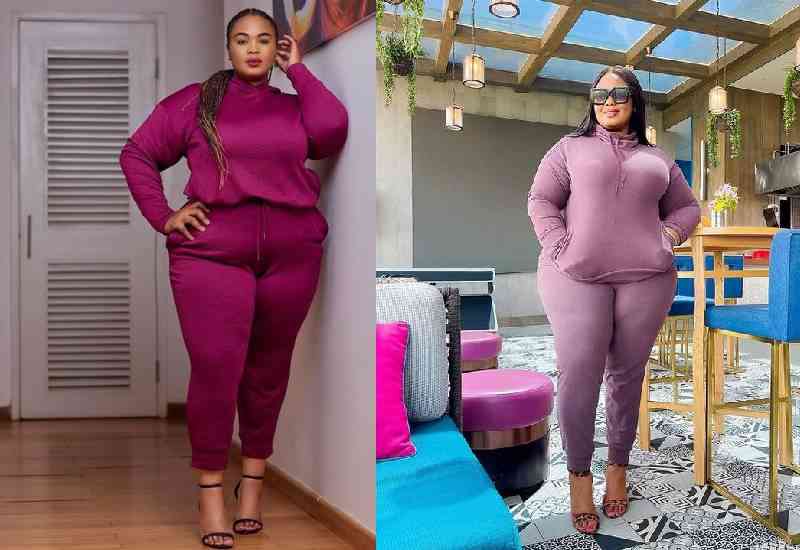 And going by her posts, she too has embraced the monochromatic look. She has gone from an elegant green silk top and pant combo,to a casual matching maroon sweatpants and sweatshirt number on different occasions.
Related Topics