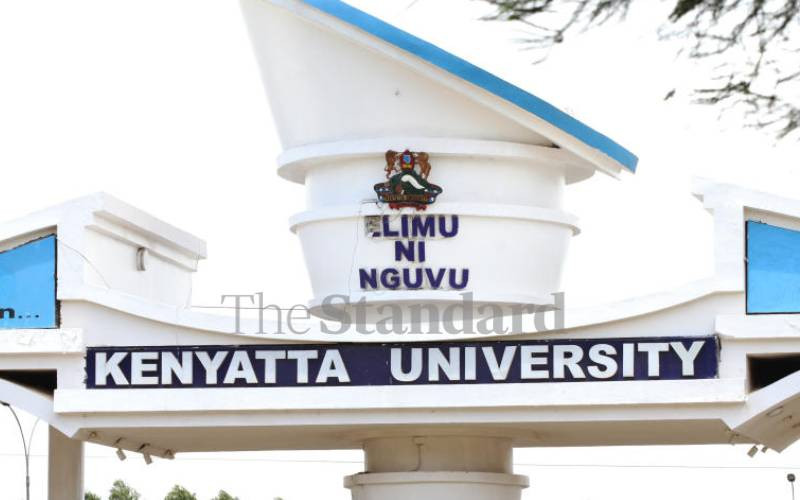 The Ministry of Lands has asked members of the public to give their opinion over the controversial takeover of at least 400 acres of land that belongs to Kenyatta University.
In an advert placed in local dailies Thursday, Kenyans have been asked to make submissions on whether the government should excise the disputed land.
"Notice of completion of the local physical and land use development plan no. 42/31/2022/01 is hereby given to the public pursuant to the Physical and Land Use Planning Act 2019.
"The development plan relates to land parcel LR No. 11026/2 situated in Roysambu sub-county, Nairobi formerly registered under Kenyatta University as Grant IR33404," the notice reads in part.
According to the proposed excision plan, Kenyatta University Teaching, Referral and Research Hospital (KUTRRH) is to get 59.49 hectares (ha), the Africa Centres for Disease Control and Prevention (CDC) will get 4.05ha, and the World Health Organisation (WHO) will be allocated 12.14ha.
The Ministry of Health will get 6.07ha and Kamae informal settlement will get 75.27ha.
After the excision, Kenyatta University will remain with 224.16ha. The notice was drawn by Augustine Masinde, the National Director of Physical Planning on August 29.
"Any interested person who wishes to make any representation in connection with or objection to the contents of the above plan may send such representation or objections in writing to be received by the National Director of Physical Planning within 21 days from the date of the publication of the notice," it further reads.
Prof Paul Wainaina, the then KU Vice Chancellor was sacked by the institution's university council two weeks ago after resisting takeover of the university land.
This is according to a communique that was sent to KU staff and students by Acting VC Prof Waceke Wanjohi dated August 15.
Prof Waceke was installed as the Acting VC after Prof Wainaina was suspended. The former VC was also placed under investigation on allegations of misconduct and insubordination.
Related Topics