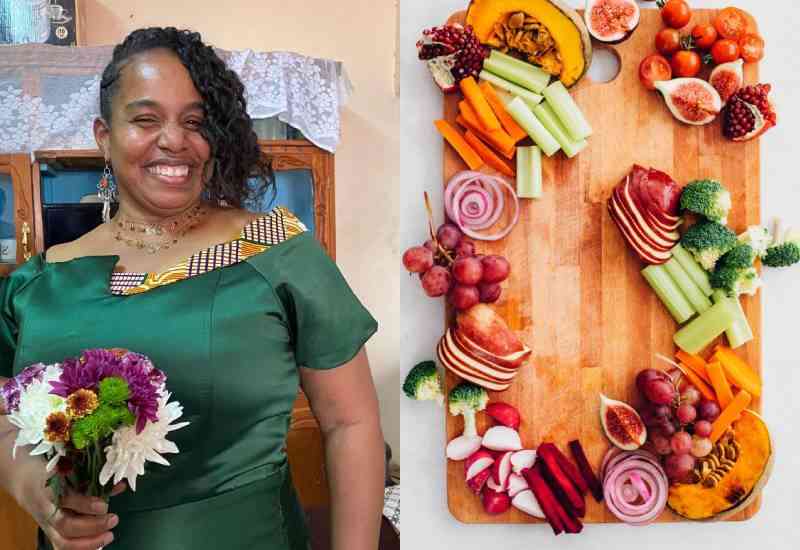 52-year-old Jamaican-born US-raised Chef Daniellah Rahm is the owner and creative mind behind Soul Vegetarian, a restaurant that serves 100 per cent vegan cuisine.
When did you start the vegan restaurant?
Soul Vegetarian is a chain of restaurants that was started by my family in Liberia and spread to Chicago, Washington DC, Cleveland. My husband and I started a Soul Vegetarian on wheels - a food trailer selling vegan food.
During the 1996 Olympics, we had three food trailers that were selling vegan food at the Olympics. Thereafter, we would attend festivals where we would set up our food trailer which led to the opening of our restaurant in Florida.
Where did you learn to make vegan meals?
I have trained and worked in some vegan restaurants in the USA. When I went to Dimona Israel, I trained at The Taste of Life Vegan soy factory located there where I learnt to make various vegan products like sausages, tofu, burgers, soy milk etc, from scratch.
How did you end up in Kenya?
I had friends in Kenya that were doing some organic farming and were always sending me videos about it. As a Jamaican, I was looking to go out of the USA and explore, and this attracted me to Kenya.
I came to Kenya in December 2015 and fell in love with the country. Originally, I was doing vegan catering out of my own home.
How was the reception of vegan infused with Jamaican style?
It was slow at first, given that Kenyans love their Nyama Choma. It felt like I was back in Florida, where people had the same mindset and couldn't imagine not eating meat, and termed vegan food as rabbit food. At some point, people thought it was a cult.
I remember people refusing to take my food samples because they thought I was in a cult. Once you make them understand what it is, they are more open to trying it out.
Vegans have been associated with being nutrition deficient, especially in Vitamin B12. Is this an issue you have experienced?
I have been vegan since I was 25, and haven't been deficient since. However, I know that deficiency can be an issue if you do not fully understand veganism. For this reason, it is important to educate yourself about veganism and ensure you have a balanced diet.
You can choose to supplement in areas that you are deficient in without killing any animal. Usually, most people will stuff up on the carbs like bread, rice, and wheat products and leave out fruits, vegetables, and other proteins.
What are some tips you would give someone starting out in the lifestyle?
The majority of the Kenyan diet is already plant-based. For this reason, the transition for most Kenyans would not be a major leap.
The trick is to always find interesting ways to make your food. For instance, if you get tired of eating bean stew, make a burger patty or a sandwich from the same beans.
Have you seen any benefits of being vegan?
I changed my diet mainly because I was much bigger than I am now and I also battled with consistent migraine.
Once I shifted to veganism, I learned that the migraines were caused simply because I didn't take enough water and I was taking too much sugar. I was always on soda, fruit punch, and other carbonated drinks. My diet was terrible.
Related Topics