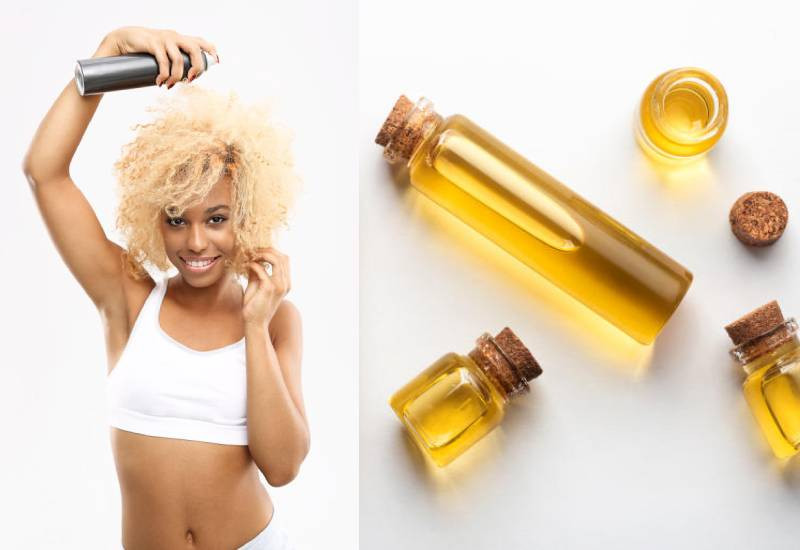 Essential oils are a must-have for every beauty lover - they are not only great for your skin but they are also known for their stress-relieving and mood-boosting qualities. Aside from that, essential oils are also great for your hair.
Extracted from plants through distillation and evaporation, essential oils contain strong chemical properties that can help promote hair growth. They can also add shine to your hair and boost its strength.
There are plenty of essential oils in the market. You might be wondering, "Which one should I buy for my hair?" To answer that question, let us look at some of the best essential oils for hair and how to use them.
Lavender
Lavender oil is known for aiding in hair growth and it can also stop hair thinning. With antimicrobial properties, lavender essential oil can also help with scalp issues such as dandruff and inflammation. The oil can be used for all hair types. However, if you have fine hair or an oily scalp, you should use lavender essential oil sparingly.
Add several drops of lavender oil into a carrier oil such as coconut, argan, or jojoba oil. Apply the mixture onto your hair and scalp. Leave it on for about 15 minutes before shampooing your hair as you would normally do. Alternatively, you can also add several drops of lavender essential oil into your shampoo.
Rosemary
Rosemary essential oil is also wonderful for hair growth. It has antioxidant and anti-inflammatory properties that make it a great remedy for scalp issues. It is known to treat dandruff and itchy scalp effectively
In addition, rosemary essential oil is full of nutrients to nourish your scalp and give you more lustrous locks. It has natural hydrating qualities that will leave your hair looking shinier and healthier than ever.
Another great benefit of rosemary essential oil is that it can help in treating alopecia areata- hair loss. Studies have shown that it can prevent a byproduct of the male hormone - testosterone from attacking your hair follicles, thereby combating alopecia.
Apply a few drops of rosemary oil to your scalp after mixing it with coconut or olive oil. Before rinsing it out with shampoo, give it at least 10 minutes to soak. To get the best results, do this twice per week.
Eucalyptus
Eucalyptus essential oil is a one-stop solution for all hair-care problems. In particular, eucalyptus essential oil is good for boosting blood circulation to promote hair growth, fighting dandruff, and inflammation, and soothing an itchy scalp.
The calming and soothing effects of eucalyptus essential oil can also help reduce stress and prevent hair loss. As if that weren't enough, eucalyptus oil is also an effective treatment for head lice.
Add a few drops of eucalyptus oil to one to two tablespoons of coconut oil. Blend and apply to your hair and scalp. Allow the product to remain for about 20 minutes before rinsing off.
Tea Tree
Tea tree oil contains active compounds that help in fighting dandruff and itchy scalp. It also cleanses the scalp, improves blood flow, hydrates the hair, and regulates sebum production on the scalp.
In a study published in the journal of the American Academy of Dermatology, researchers sought to understand the benefits of tea tree essential oil for fighting dandruff. Participants who used tea tree essential oil noticed a significant improvement in reducing dandruff and itchiness.
Add about 10 drops of tea tree essential into your shampoo or conditioner. Alternatively, mix three drops of tea tree essential oil with two tablespoons of carrier oil. Apply the mixture onto your hair and scalp and leave it on for 15 minutes before rinsing off.
Ylang-ylang
Do you suffer from dry scalp? Ylang-ylang essential oil might be the solution you have been looking for. Ylang-ylang essential oil stimulates sebum production. If you have an oily scalp, however, it is best to not use ylang-ylang essential oil. If you have a dry scalp, applying ylang-ylang essential oil can improve hair texture and reduce hair breakage.
Add five drops of ylang-ylang essential oil into two tablespoons of heated carrier oil. Massage this mixture onto your hair and scalp and wrap your head with a warm towel. Leave it on for 30 minutes before rinsing off.
Related Topics